While there are a million magical things about the holiday season, there's nothing quite like finally getting to put on those festive outfits that you only get to wear a few times a year. The deep tones, luxe fabrics, and all-around vibes that they bring only come around one time a year—and we're here to celebrate that, no matter what.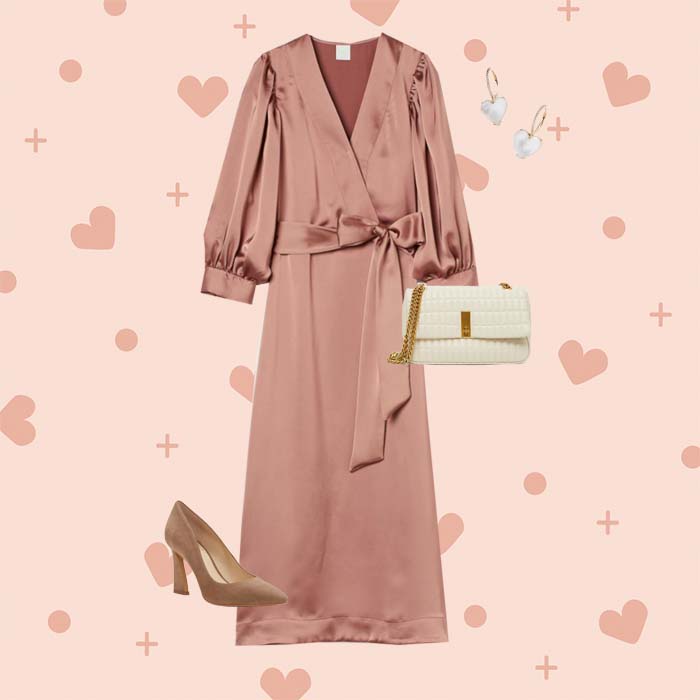 fancy date? girls night? couch night? we've covered everything ❤️
Sure, your holiday season is going to be less going to Christmas markets and more lounging on the couch, but that doesn't mean you should skip out on holiday dressing altogether. We say that you should be making the holiday season as normal as possible for yourself, and for many of us, that includes breaking out the items in our wardrobe that love to make an appearance come December.
Whether your holidays will consist of your immediate family, socially-distanced family parties, or just figuring out how to celebrate on your own, our 2020 holiday capsule wardrobe has pieces for every and any occasion. Mix, match, and wear these together from now through January.
ribbed turtleneck
white button-up
burgundy sweater
Christmas sweatshirt
cable knit sweater
turtleneck bodysuit
blazer
bouclé dress
satin dress
plaid pants
corduroy pants
leather joggers
sherpa shirt jacket
plaid jacket
wool coat
pom hat
quilted bag
cozy slippers
shearling boots
black booties
suede heels
How to Style Your Holiday Capsule Wardrobe
1. For dinner with your parents
burgundy sweater / black booties / plaid pants / wool coat
2. For a night of driving to see Christmas lights
turtleneck bodysuit / plaid jacket / corduroy pants / shearling boots / pom hat
3. For a night of holiday movies
Christmas sweatshirt / plaid pants / pom hat / cozy slippers
4. For a holiday brunch
black booties / wool coat / leather joggers / cable knit sweater
5. For a formal dinner
blazer / satin dress / quilted bag / suede heels
6. For baking cookies with your siblings
corduroy pants / shearling boots / turtleneck bodysuit / sherpa shirt jacket