While the decor aisles of Target are my designated happy place all year round, it's the holidays in particular that have me wanting to stuff my cart with all the things that'll make me and my home feel cozy and warm.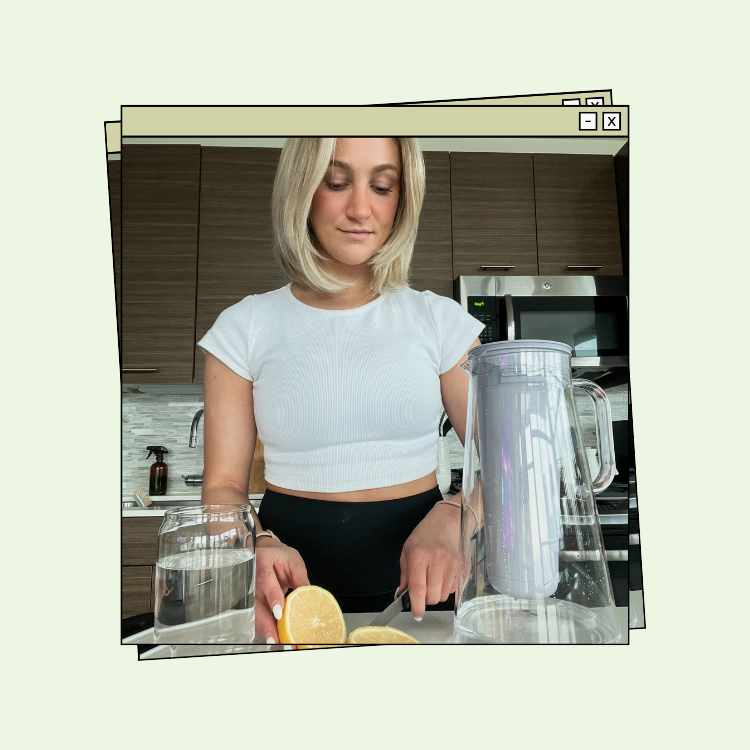 get it right in 2023 and beyond
But in a year that's reconnected me to the comfort of making things myself, I've been looking for more ways to bring a little DIY spirit into the season. Whether you're looking for a wintry garland to hang over your mantel or your holiday bucket list includes taking on your first sewing project—consider this the definitive roundup of must-make DIYs for a thrifty and thoughtful holiday.
There's something about their bright hue and citrusy scent that makes oranges one of my favorite seasonal decorations. They can be strung with twine to make a garland, arranged all together to make a wreath, or hung in single slices as ornaments on the tree. Dried orange slices are a breeze to make, but as these take several hours in a low oven to dry out, it's best done on weekend days when your schedule is blissfully bare.
The Scandinavian design aesthetic represents all things cozy minimalism and effortless comfort, and these ornaments pack all of that into one easy project. The Dala Horse is a symbol of Swedish heritage, and though they're often adorned in bright red, this monochromatic take goes well in any home.
Layering pieces of varying textures creates depth and brings added comfort to a space. This pillow's wintry design is cozy but chic, and it makes a perfect accessory for catching up on some much-needed rest throughout the holiday season.
While technically this DIY is intended as a Valentine's Day gift, this simple project would add romantic flair to any space and makes a heart-felt gift (I had to) for anyone on your list.
Proud plant ladies unite! Go all out with the greenery and craft up these ornaments that take only 30 minutes to make.
Gift boxes are a great way to add a personal touch to your present-giving. Pick a theme for the box's recipient and round up items that fit. Don't forget to top off your box with a few flowers—because pretty blooms are a gift everyone can appreciate.
For most of my adult life so far, I've lived in apartments whose square footage allowed me exactly one miniature purchased-at-Whole Foods tree. Now that I'm living in my first home and I have room for more than a Charlie Brown tree, I want a tree topper to celebrate.
This is one of those goes-well-with-any-season DIY decor projects. A minimalist's dream, the hanging will be right at home above your bed or gracing a spot on your living room wall. Pro tip: Work in your favorite flowers or seasonal touches to change it up and make it your own.
Hung on a door or against your wall, evergreen wreaths are undeniably elegant and add an easy festive touch to your space. Head outside (or to Trader Joe's) to pick up some greenery and get making!
Even though I'm not doing a big meal this year, I still love to set the table in a way that feels special and reflective of the season. These clay napkin rings add an element of earthiness to the table and look great paired with neutral dinnerware and simple florals.
Gather up some thrift store books and give them a little love with a few swipes of paint. This project is so simple, but the final product makes a huge impact wherever you choose to display your books.
This little set of rainbows would imbue any room with joy. I love the idea of gifting them to a friend or saving them for myself and letting the stack bring a little brightness to my workspace.
If your holiday aesthetic is more bright-bohemian than classic New England Christmas, you'll want to make this project. This wall hanging can be put together in just an afternoon and be ready to hang above your bed for seriously serene vibes.
I love displaying shadow boxes when I want to change up the artwork in my house. Create a dreamy city holiday scene or a forest full of snow-topped trees. Shadow boxes are the perfect project when you need space and time to set your imagination free.
There's really no better antidote to the cold winter nights than scattering candles throughout the house, and you can get a healthy dose of hygge with these glittery, gold tea lights. Put on your holiday album of choice and enjoy the wintry glow.