There is so much to love about the holiday season. The lights, the decorations, the music, the giving, the cheer — how could we pick a favorite? But one of the best things about the holiday season that we never discuss is the simple theme of excitement. Parties and get-togethers and office-Christmas-sock-day (get ready, Everygirls!) fill our social calendars, and we don't even bat an eye. Everyone wants to celebrate this time and inject as much joy into it as they possibly can, and for that, we might say it's our favorite part of the holidays.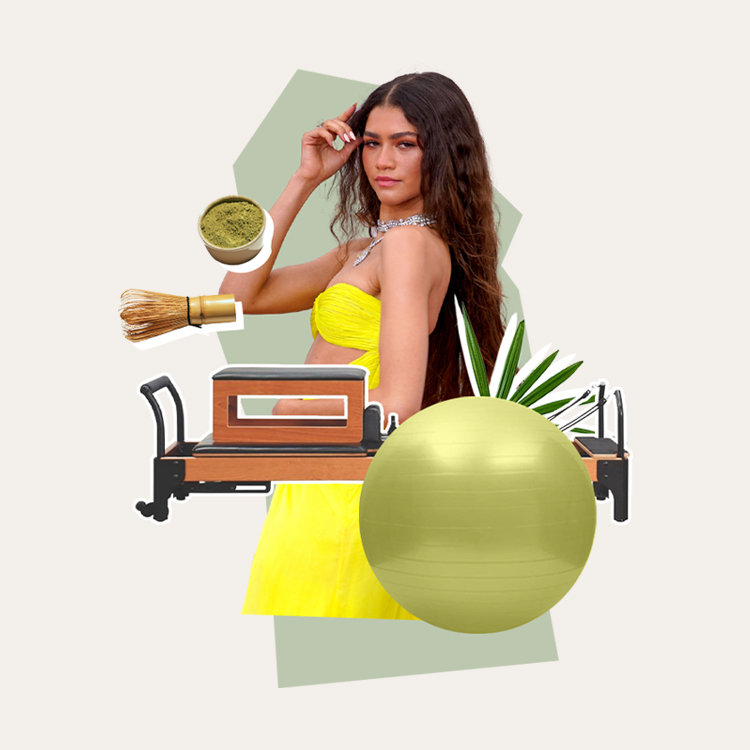 she's (kinda) just like us!
If you're looking for more ways to add a little holiday cheer into your December (without having to quit your day job), we compiled our official 2019 holiday bucket list. Complete with ideas that cost nothing but time and getting your friends and family involved in your holiday cheermeister duties, this list has you covered on plans for the next month. We're giving you full permission to 'gram every last bit (just make sure you tag #theeverygirlholiday so we can see!). 
Have an ornament swap
Before your gift exchange even begins, get the gifting season off to a good start by creating an ornament swap with your friends. Cap it at a certain price point, and gift your friends with a special ornament that makes you think of them. It'll be exciting to see what they gift you, and it adds a fun, new element to your tree!
Make kits for those in need
If monetary donations to your favorite organizations aren't in the budget this year (or you'd rather donate your time!), there are so many options for volunteering that don't necessarily involve taking up your whole Saturday or a night after work. A really fun and impactful idea is to make winter survival kits for people experiencing homelessness or families in need in your area. If you're in a small town, reach out to your town's community outreach department, or check to see if the fire and police departments have opportunities to give back to people actually living in your community who need help. In big cities, you can create your own kits and deliver them yourself. Use old totes or reusable shopping bags and fill them with warm socks, gloves, toiletries, female hygiene products, and other basic necessities you have extras of on hand. You'll be surprised by how much you have that you don't need! Get your friends involved, and make it an activity for all of you (and maybe even turn it into a tradition!). 
Make the perfect playlist
Christmas music is a very personal thing. While some of us grew up on Elvis Presley, others grew up on Amy Grant. While there are some songs most all of us can agree on (if you don't love Michael Bublé Christmas, you might want to seek professional help), most of us have very strong opinions on our holiday music tastes. Make your perfect playlist, filled with all the holiday songs that bring you all the Christmas cheer.
DIY your favorite holiday drinks
We can't deny that we ran to Starbucks the day our beloved peppermint mochas and cinnamon dolces came back on the menu, but DIYing them at home is just as much fun. You can get creative with the ingredients (say hello to holiday-flavored Baileys!) and can control how much of the seasonings you add (sometimes pep mocha is a little too much mocha and not enough pep, ya know?). On top of holiday coffees, go ahead and DIY your favorite cocktails too! Make use of all those bar cart essentials and recreate your favorite holiday drinks, from hot toddies to my favorite, a Santa Claus-mopolitan. 
Have a Christmas cookie swap
You don't have to spend days in the kitchen baking cookies to try all those new recipes you see online. Instead, host a Christmas cookie exchange between your friends, family, or your office (like I'm forcing our team to do!). Every person bakes a batch of their favorite cookie, whether it's their family-famous chocolate chip or a new recipe they're dying to try, and then everyone exchanges their cookies. Don't forget to bring containers to take home the leftovers! If you want to make it extra special, make recipe cards for everyone to take home with the recipe. 
Watch a new Christmas movie
You can't say no to the classics like Elf, Christmas Vacation, and The Grinch, but watching the same movies over and over is bound to make us a little burned out by the end of the holiday season. Whether you enter the Hallmark Christmas realm, find a Netflix hidden gem (Let It Snow is one of my new favorites!), or try a new classic film you've never seen — you're not tied to all your old favorites this year.
Go last-minute shopping
OK, I know you're thinking I'm crazy for suggesting you brave the elements the days before Christmas to buy gifts, but it can be a fun to grab some hot cocoa and your BFF to knock out all the last-minute gifts you need together. I wouldn't recommend leaving all of your big-ticket gifts until the last minute, but stocking stuffers and little extras can be a fun hunt when you do them just before your gift exchange. You might even find some great deals! 
Find the perfect Christmas PJs
Christmas Eve just isn't the same without a cute pair of Christmas PJs to wake up to in the morning! We're all for staying in our pajamas all Christmas day too.
Host a Christmas karaoke night
Instead of your typical caroling this Christmas, invite all of your friends over (or ask a nearby bar if you can host some people) for a holiday karaoke night! Forget the typical "Summer Lovin'" and Rihanna's "Umbrella," and swap in your favorite classic Christmas songs. Hello friends, I have dibs on "Holly Jolly Christmas"! 
Send New Year's cards
Instead of trying to get Christmas cards in the mail just in time for the holiday, give yourself an extra week by sending New Year's cards to your friends and family. You can send well-wishes for 2020 all while celebrating the fun you had this year. Include funny memories (Polaroids would be a great addition!), quotes, and affirmations to start the year on a good note.
Tell us what you're doing this holiday season in the comments!