It's the holiday season, which means if you need us, we'll likely be on our couch with a hot chocolate, a cozy blanket, and an extra-cheesy holiday rom-com. No, we might not be staying in the English countryside swooning over Jude Law, but we can always prepare for the opportunity by taking ideas from our favorite rom-com characters' outfits.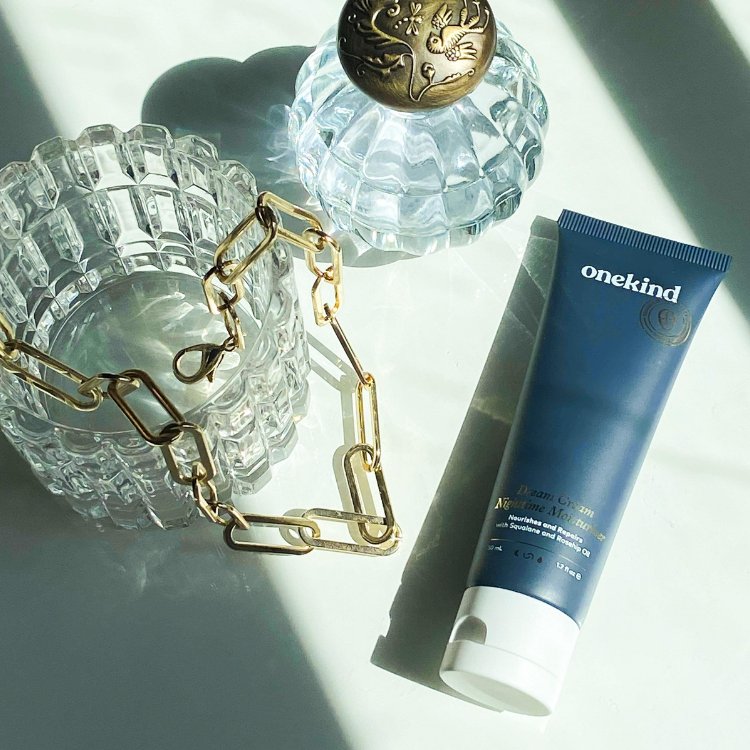 you just pay shipping—use code EVERYGIRL to get yours today!
From a holiday matinee to a happy hour and every December moment in between, we're taking a look at our favorite holiday rom-com outfits of all time—and making them wearable for 2022. No matter what the season brings, you'll have a look in your back pocket that's festive, fun, and definitely deserving of a meet-cute of your own.
The Holiday
Ah yes, the quintessential airport outfit. Maneuvering through snow banks in impractical heels and three bags of luggage is a commitment to fashion we can only aspire to—but for Amanda Woods, her packing paid off. It's almost as if she knew she was starring in a rom-com alongside Jude Law. You too can play the part in a shearling coat, dark jeans, and white turtleneck—and don't forget the black sunnies.
turtleneck (plus)| sunglasses | coat (plus) | scarf | jeans (plus)
Last Christmas
It wouldn't be Christmas without a cheesy romance movie, and this one exceeds our expectations. The London setting. The on-screen chemistry between Emilia Clarke and Henry Golding. The versatile leopard coat. Did we mention Henry Golding's in this? And while we won't give any spoilers, here's an obvious one: This coat will never break your heart. How could it? Pair it with a holiday dress to impress your date who is totally alive and well. Totally.
coat (plus) | sweater (plus) | jeans (plus) | boots
Love Actually
Are those wedding bells we hear? Oh no, just the chorus of compliments on your bridal-esque holiday outfit. Feathers and winter whites are always on-trend, and are a perfect alternative to more expected holiday colors. Experiment with a sheer dress à la Juliet in Love Actually, or make it monochrome with a feather crop top and tailored pants. To complete the look, add a clutch and some party-worthy heels.
clutch | top (plus)| trousers (plus) | blazer (plus)| heels
Serendipity
Not all of us will be able to successfully reunite with our soulmate through the power of destiny and a $5 bill, but what we can do is dress like Kate Beckinsale in this Central Park scene. A mini skirt and knitted sweater are the essentials, and a red scarf and an obliviousness to New York wind chills pull it all together. Ice skating skills not required.
tights | mini skirt (plus) | sweater (similar option)| scarf
The Family Stone
Meredith may have had a hard time winning over her soon-to-be in-laws (oh, the second-hand embarrassment), but her prim and polished outfits always measured up. Since it's the holidays, we're taking inspiration from this suit skirt and adding festive flair with a variety of texture. Pair your blazer with a pair of leather pants, a festive velvet clutch, and classic heels.
blazer (plus) | leather pants (plus) | clutch | heels