The highly-anticipated Nordstrom Anniversary Sale is back, and just like every year, the sales are far too good to pass up. Of course, the Nordstrom sale is a great time to snag fall fashion, but in our opinion, the sales happening in the home department don't get nearly enough coverage. Big-ticket items like luggage, decadent throw blankets, and cookware sets are deeply discounted, making this the perfect time to stock up on those practical items on your list. You'll also find sales on splurge-worthy candles and pretty home accessories, which means you can treat yourself to something fun too without spending a ton.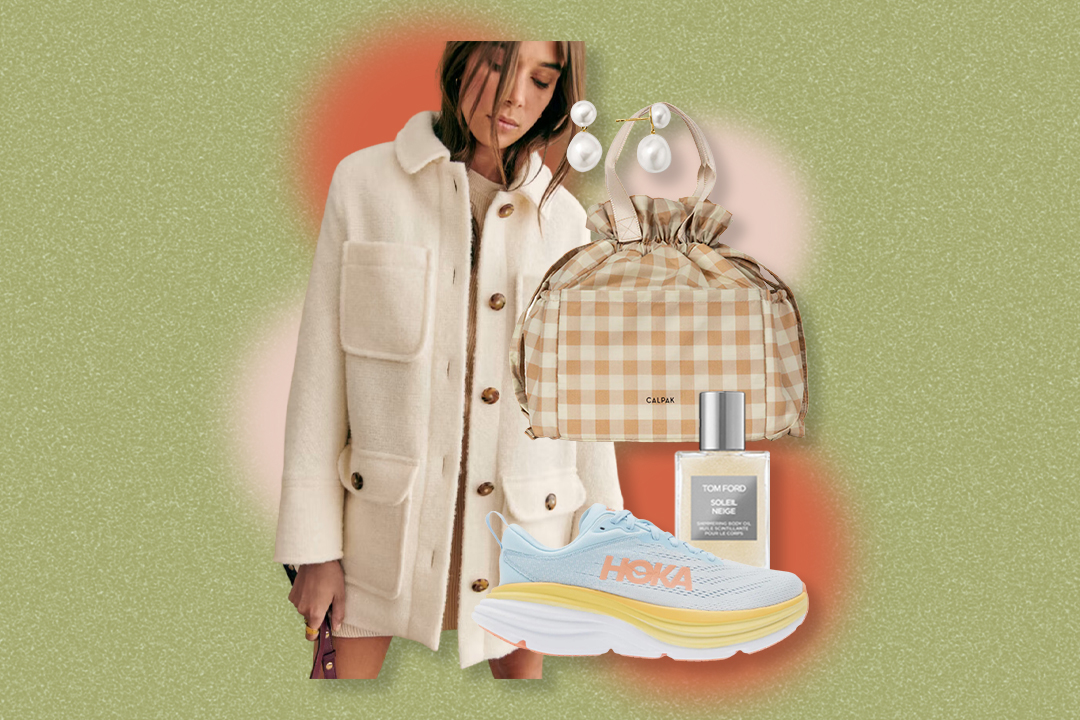 Now is the time to snag the home items you're ready to replace or decor you've been eyeing, purchase a few holiday gifts (it's never too soon!), and use the "but I saved money" excuse when you look at your credit card statement after it's all over—because honestly, you're going to. From bedding and bath staples to kitchen tools and small appliances to beautiful home decor, we are sharing the very best home deals from this year's Nordstrom Anniversary Sale. Kindly warn your delivery driver and dive in.
Barefoot Dreams
One of the most popular home items in the Nordstrom Sale every year is the classic CozyChic Barefoot Dreams blanket. If you've never felt Barefoot Dreams, let me introduce you to the butteriest, smoothest blanket on Earth. It's a cult-favorite that sells out fast every single year for a reason, so it's definitely worth the splurge. Plus, it makes a great gift!
Sale price: $97.99
After sale price: $147
8 colors available
BLISSY
If you didn't want the Slip pillowcases for your hair (trust us: your hair will thank you), it's also a gorgeous addition to your bedding that will make your bedroom look chic and fabulous with just one purchase. This one is bound to sell out, so act fast!
Sale price: $55-$62
After sale: $79-$89
9 colors available
Nordstrom
We believe that sleep care is self care, and having high quality bedding can make all the difference in your sleep hygiene. This smooth and soft sheet set is exactly what you need to slip right into luxury every night.
Sale price: $73-$88
After sale: $109-$119
2 colors available
Our Place
This editor- and reader-favorite pan set serves as a nonstick fry and sauté pan, steamer, skillet, saucier, and more. If you're short on space or you just want a pan that can do it all, this is a must-buy.
Sale price: $112
After sale: $150
Viking
Expensive cookware is a great thing to invest in during the Nordstrom sale because you'll probably never see them listed at such a good price again. Viking is a household name in appliances and cookware for being high-quality and chef-grade, and this set of pots and pans is no exception. It's all non-stick, oven-safe, and has 10 pieces that will basically get you through every single meal you're trying to cook.
Sale price: $399
After sale: $599
LE CREUSET
A Dutch oven is a must-have for anyone who loves to cook, and this one is top of the line. Its heavy-duty ceramic coating helps it retain heat, and the gorgeous colors make it a timeless accent that suit any kitchen. And at more than $100 off, you can't beat the price.
Sale price: $239
After sale: $375
6 colors available
Crosley Radio
This would make a great gift for any music lover in your life—or just as a little treat for yourself to fill that empty spot in your living room. The vintage look makes the perfect complement to any record collection. Plus, it features Bluetooth capability, so you can play music straight from Spotify, too.
Sale price: $69
After sale: $99
5 colors available
Diptyque
The Diptyque set sells out every single year without fail, so if you're hoping to try their most popular scents (and have a few aesthetically pleasing jars to hold Q-tips in a few months), jump on this ASAP. It's the perfect way to try their scents before splurging on one of the full sizes. We also suggest buying this and giving away each individual candle as gifts—it'll come in handy once the holiday season rolls around!
Sale price: $118