After months of arranging catering, table settings, and a million other little details, your honeymoon should be a respite from the stress of wedding planning. If you can afford the time off, we highly recommend taking a few days away to enjoy the newlywed life before returning to the "real world." But rather than returning to a tried-and-true vacation spot, why not experience somewhere new? There are tons of off-the-beaten-path honeymoon destinations that will make the perfect getaway for you and your new spouse.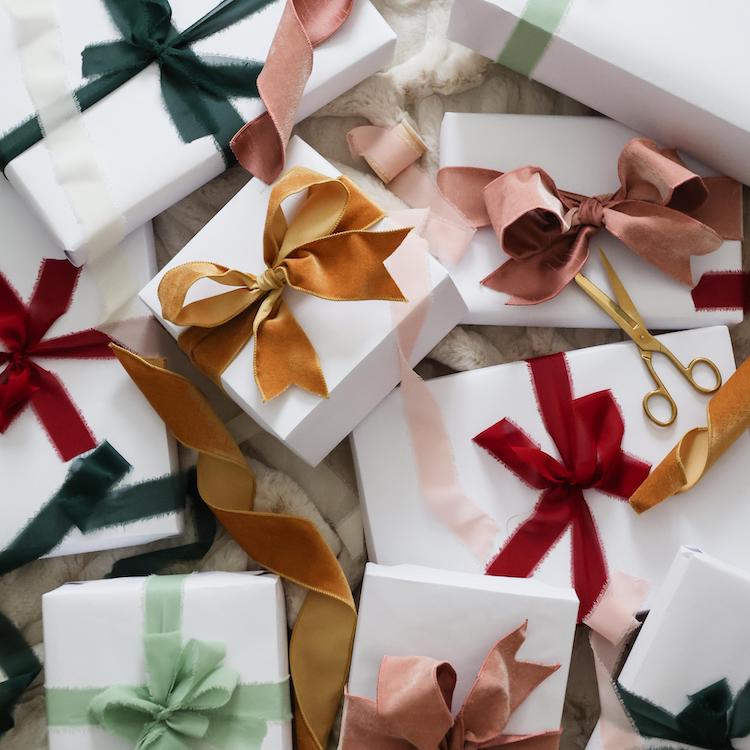 the perfect gifts for everyone—and we mean everyone—on your list
From an upscale outback lodge in Australia to a historic village in England, new hotels and direct flights are making it easier than ever to plan your dream honeymoon. Below, we've compiled our favorite honeymoon destinations for 2022 to satisfy every type of couple!
1. Ischia, Italy
When you think of honeymooning in Italy, popular destinations like Rome, Venice, Positano, and Capri likely come to mind. For a lesser-known but equally beautiful locale, try the island of Ischia. Located in the Gulf of Naples, Ischia is a volcanic island known for its hot springs and idyllic beaches. Free from the usual crush of tourists and much less expensive, it's a great alternative if you're looking for a more authentic Italian experience.
Where to stay: San Lorenzo Hotel and Thermal Spa
2. Taplow, England
Honeymoon like royals in this gorgeous historic village, located about an hour outside of London. Nestled on the eastern bank of the River Thames, Taplow is home to lush gardens, historic buildings, lavish boating excursions, and elegant restaurants. With a population of just under 1,700 residents, this tiny town's history dates back to Medieval times. Now, however, it's easily accessible by railway. Taplow even has Meghan Markle's stamp of approval: It's where she stayed the night before her royal wedding!
Where to stay: Cliveden House
3. The Galápagos Islands
Famous for inspiring Charles Darwin's theory of evolution, the islands of Galápagos are located along the equator off the coast of Ecuador. The 127 islands (including 13 major ones) are home to incredible wildlife, crystal-clear waters, and breathtaking natural scenery. It's one of the best honeymoon destinations for outdoorsy, adventure-loving couples. The best time to visit is generally from December to May, when the temperatures are warmest and the waters are particularly clear. However, avid hikers and diving aficionados may prefer to visit June through November, when you'll find cooler temperatures and more active marine life. Whether you're taking a tour, relaxing at a gorgeous resort, or exploring on your own, the Galápagos will surely make for a memorable honeymoon trip.
Where to stay: Ecoventura
4. Amagansett, Long Island
A popular haunt for New York City dwellers, the Hamptons is hardly an original vacation spot, especially in summer. But the charming town of Amagansett is worth the trip year-round and makes an especially lovely mini-moon destination. This coastal town is quite busy from Memorial Day through Labor Day but quiets during the late summer and early fall. Its quaint Main Street, cozy pubs and restaurants, and sprawling beaches provide the perfect setting for a relaxing escape.
Where to stay: The Roundtree, Amagansett
5. Corfu, Greece
For couples wanting the Greek experience without the crowds, Corfu is the perfect place to kick back and relax. Located off Greece's northwest coast in the Ionian Sea, the island is famous for its gorgeous landscape, historical architecture, and rich heritage. This lesser-known island will spare you from the heavy tourism and bustling nightlife of its more popular counterparts in the Aegean. For luxurious lodging, consider the Corfu Imperial, which is impressively located just above the rocky coastline and offers unmatched views of the sea.
Where to stay: Corfu Imperial Grecotel Beach Luxe Resort
6. Kenmare, Ireland
If you're dreaming about the rugged coasts of Ireland but want fewer tourists to share them with, consider the town of Kenmare. It's nestled on a bay on the southwestern side. Beloved for its quaint architecture and unspoiled natural scenery, Kenmare has even been recognized as one of Europe's most beautiful towns by CNN Travel. Consider making it your home base as you explore the surrounding regions, and be sure to savor Kenmare's top-notch cuisine while you're there.
Where to stay: Sheen Falls Lodge
7. Siem Reap, Cambodia
Bordered by Thailand to the northwest and Vietnam to the east, Cambodia is nestled on southeast Asia's Indochinese Peninsula. Featuring gorgeous beaches and winding rivers, the country is home to bustling cities and ancient temples. Get the best of both in Siem Reap, a resort town where incredible architecture, shops, dining, and performances await. The nearby ruins of Angkor are a highlight, of course, but a trip to the island of Koh Rong is also well worth your time. Take the ferry and experience some of the best beaches and restaurants the world has to offer.
Where to stay: Treeline Urban Resort
8. Uyuni, Bolivia
If you're looking for a once-in-a-lifetime, unique honeymoon experience, the salt flats of Bolivia are an otherwordly destination. Located on the southwestern border of the country, this desert-like landscape covers more than 4,000 square miles. Often touted as one of the most beautiful places on Earth, the Uyuni Salt Flat is particularly stunning. For the ultimate bucket-list experience, consider staying at the Kachi Lodge, where guests can sleep in spherical rooms in the center of the flats and be completely immersed in the landscape.
Where to stay: Kachi Lodge
9. Mareeba, Australia
About an hour inland from Queensland's east coast is the rural town of Mareeba. Although it's not far from the ocean, you'll feel like you're in the true Australian outback. Until recently, there was limited accommodation in the area. Now, however, the Mt. Mulligan Lodge offers an incomparable experience about an hour and a half from Mareeba. The rugged lodge provides a remote spot for couples to unplug and enjoy some time together as newlyweds—without sacrificing amazing meals and luxurious amenities.
Where to stay: Mt. Mulligan Lodge
10. Amelia Island, Florida
Part of the barrier islands of northern Florida, Amelia Island makes an idyllic honeymoon spot. It's home to 13 miles of Atlantic coastline, where beach bums will appreciate the white sandy beaches and quintessential Florida sun. Be sure to stroll through the colorful downtown district, and consider booking a guided kayak tour for a taste of adventure.
Where to stay: The Ritz-Carlton, Amelia Island