As spring turned to summer about a year ago, the sun's heat radiated on Los Angeles. I felt the effects on my body and even more so on my appetite. My desire for fruits and vegetables overpowered my interest in my typical carnivorous meals. My belly was not interested in eating crockpot pulled pork or grilled chicken breast. I imagine most people experience this feeling on at least one hot summer day, when the thought of turning on the oven sounds excruciating. That's when I started to switch up my meals. I began cooking lighter foods — mostly vegetables, but also quinoa and rice — and almost immediately noticed a positive change in my body. I was shocked to find that I felt better eating hearty salads and grain bowls. On top of that, I was actually enjoying eating this way!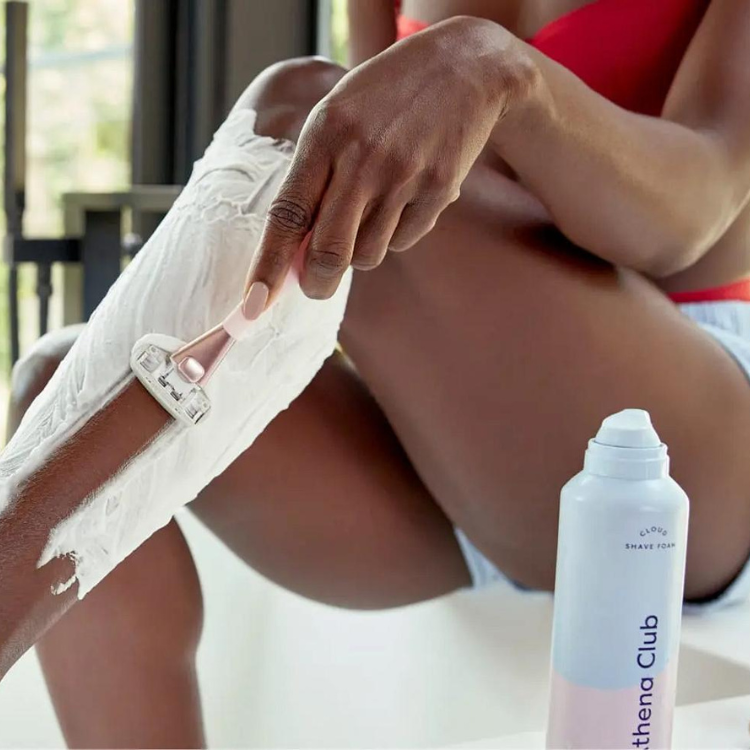 "This razor gave me the silkiest, smoothest shave I've ever had! I never get any cuts or scrapes, even on those hard-to-shave places."
I thought my taste buds would be craving meat again once the weather cooled off in the fall, but my mostly vegetarian lifestyle has continued for a year now. I still enjoy a burger at a cookout every now and then, but my kitchen is generally meatless.
Here's what I learned over the last year by changing my eating habits and becoming mostly vegetarian.
There are lots of meatless protein options.
People often think that vegetarian diet restrictions make it difficult to get enough protein. Over the past year, I have proven to myself that this is not the case. Things like quinoa, chickpeas, and broccoli are my favorite. Generally, it is recommended to eat about 7 grams of protein for every 20 pounds of body weight per day (0.36 grams/pound). Keep in mind that this is variable depending on your goals. A healthy amount of protein intake can range anywhere from 10 to 35 percent of your daily calories.
Quinoa: 6 grams of protein per ¼ cup uncooked
I love the versatility of quinoa. It can be eaten hot or cold and used for breakfast, lunch, or dinner. My typical lunch is a mixed bowl of quinoa, chopped kale, a few cherry tomatoes, and a sprinkling of pistachios. I season it with salt, garlic powder, and a drizzle of olive oil.
Chickpeas: 6 grams of protein per ½ cup cooked
Roasted chickpeas are my favorite on-the-go snack. I use a recipe from the Three Kitcheneers. In addition to some paprika, I like to add chili powder to season the chickpeas to give them a little kick.
Broccoli: 3 grams of protein per 1 cup cooked
I love adding steamed broccoli to spaghetti. I drizzle olive oil on it along with a sprinkling of salt, garlic powder, and crushed red pepper flakes.
READ: 15 Vegetarian Recipes You Can Meal Prep for the Week
Cooking without meat unleashes creativity in the kitchen.
Since chicken and pork were often the base of my meals before my eating transition, minimizing meat has forced me to think more creatively in the kitchen.
Taco Tuesday is a staple for me. To replace the typical ground turkey or beef, I use riced cauliflower and season it as I would the meat. Top the cauliflower with sautéed red bell pepper, avocado, and salsa for a meal that is delicious in a bowl on its own or as a filler for tortillas.
In addition to riced cauliflower, eggplant has also taken a front seat in my kitchen. After slicing and roasting, it becomes the perfect base for ricotta cheese and bruschetta or hummus and sliced olives.
Seasoning becomes much more important when cooking without meat, because you don't have the meat's natural juices that add flavor. Experimenting with seasoning and sauces has allowed me to take the same vegetables and grains, but make them taste completely different. This turmeric coconut sauce can be used on everything. I like to add it to mushrooms as the base of a veggie bowl.
You can feel full without meat.
By incorporating a variety of vegetables into your diet, you naturally consume many vitamins and minerals, but you may be wondering how a vegetarian ever feels full. A good way to incorporate additional substance is through healthy fats, which help with just that.
For breakfast, I often slice a banana and top it with raw sunflower seeds, toasted sliced almonds, and a spoonful of almond butter. With this meal, I'm getting my energy-rich carbohydrates along with multiple healthy fats to keep me full until lunchtime. For lunch or dinner, I like to slice half of an avocado on top of a veggie bowl or add a fried egg.
READ: 13 Vegetarian Recipes Everyone Can Get On Board With
Digestion can improve with vegetarian eating.
This might be TMI, but I used to struggle with constipation quite frequently. Sometimes I would not have regular bowel movements and would feel bloated for a whole week. You can imagine how uncomfortable this might be. Not good at all. So the best change I have noticed in my body since adopting a mostly vegetarian diet is that my digestion is much more regulated. Now that my diet consists predominantly of vegetables and whole grains, I have regular bowel movements and don't experience the frequent bloating that I previously would feel for days at a time.
READ: 7 Tips for Eating More Plant-Forward
Friends have questions when you change your eating habits.
After choosing vegetarian options a few times while eating out with friends, they noticed this shift in my eating and asked me if I was a vegetarian. I told them I was mostly vegetarian but was still enjoying meat on occasion. I've learned that this can be a difficult concept for people to understand. The next time I ordered a burger at a restaurant, they asked, "Aren't you a vegetarian?"
People tend to think of vegetarianism as an all-or-nothing choice. It's often forgotten that we all make daily decisions in regards to food, and these choices don't have to fit into an established diet. The best way to think about eating habits is to envision them along a scale. The carnivore is on one end of the scale, while the vegetarian is on the other. I fall towards the vegetarian end of the scale because I eat mostly plant-based meals, but I occasionally eat meat, so I'm not all the way to the end. When thinking about eating habits in this way, there are no diet rules or right or wrong foods to eat, so you don't have to feel locked into an eating regimen.
With this mentality comes a sense of freedom. I don't worry about labeling myself as a vegetarian, because I'm not trying to make my way closer to the end of the scale. My goal is to listen to my body. That's how I originally started on this eating journey, and it's how I intend to continue it. Maybe my body will eventually crave more meat, but for now, I am content with my mostly vegetarian diet.