A few weeks ago, I hadn't the slightest idea what it meant to clarify your hair. To me, it sounded like some Gwyneth Paltrow nonsense, something along the lines of the $125,000 18k gold dumbbells on her 2015 Christmas list. About 15 minutes into my research, though, I had thrown on real pants, grabbed my purse, and was in my car headed to Target.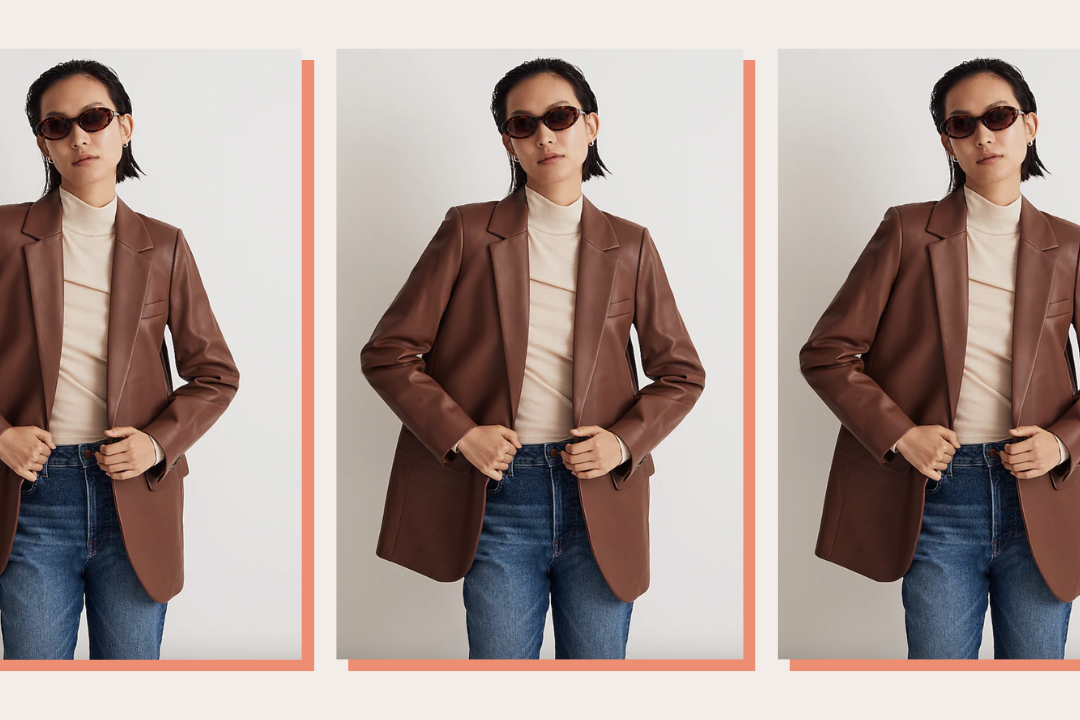 time for your fall wardrobe update!
My hair and I have been on the outs for a while now. I could NOT make a style hold for the life of me, which I blamed on Texas humidity. My roots were oily by day's end, which forced me to wash it daily, something I hadn't done for years. My neck and cheeks were breaking out with non-hormonal acne—that had to be my hair products' fault, right? Wrong. My hair was dying to be exfoliated, and I couldn't wait another minute to do it.
What is hair clarifying?
Just like our skin, our scalp and hair need to be deep cleaned every so often. Clarifying is the process of stripping away product buildup with either purifying shampoos purchased in-store or through a variety of DIY home remedies. The result is hair that is less weighed down and easier to style, and healthy hair follicles on the scalp mean an increase in hair growth and thickness.
Who needs to clarify?
Well, in short, everyone. People with color-treated hair, especially blondes and those with bright unnatural colors, need to be careful with the products they choose though. DIY processes with natural ingredients are probably best for heavily color-treated hair to keep your bright colors from fading.
If you style your hair using mousse, hairspray, or gel, those products contain silicones that the surfactants (cleaning agents) in your regular shampoo are not going to remove alone. Oil, serums, and masks are necessary for the health and vibrancy of your hair, but if you never strip them away and start fresh, you'll end up layering these products over their residue rather than these conditioning agents being allowed to penetrate the strands.
How to Clarify at Home
The good news about the necessity of a weekly deep clean of your hair is that you most likely have all the tools already on hand, so you won't need to invest in a product unless you would prefer to keep it super simple.
The Sea Salt Scrub
¼ cup of liquid Castile soap (like Dr. Bronner's)

1 tbsp aloe vera gel

4 tbsp of coarse sea salt
Combine all ingredients and work into wet hair, paying special attention to your scalp. Let sit for one minute before rinsing clean and applying conditioner to your ends.
The Classic Clarify
¼ cup of liquid Castile soap or baby shampoo

Stir in enough baking soda to create a paste

5-6 drops of tea tree oil
Follow the same application instructions as above.
Bentonite Clay + ACV Rinse
Mix bentonite clay (like Aztec Secret) into water to create a slightly less viscous paste

Rub into scalp and apply to strands, then let it sit for up to three minutes. Rinse clean.

Dilute ¼ cup of Apple Cider Vinegar into water and pour over scalp
Finish with conditioner on the ends only.
Clarifying Products for Every Budget
If mixing up a home concoction every week to reset your hair sounds like too much work, several brands create shampoos with the necessary level of surfactants to dissolve build-up without all the extra steps. Just be sure to only use them once a week at the most.
After six weeks of consistent use, I have a lot of thoughts—and might even have a replacement for my long-time haircare favorites.
About a year ago, I caught a glimpse of the back of my head in a fitting room mirror and was absolutely horrified. I immediately grabbed my phone and booked a hair appointment, but the real work happened afterward when I finally started taking proper care of my locks.