About a year ago, I caught a glimpse of the back of my head in a fitting room mirror and was absolutely horrified. I'd known my hair wasn't exactly my best feature; years of box dye, wonky haircuts, and barely taking care of it will do that to you. But I wasn't prepared for how damaged, dry, and broken my hair looked like, especially in the back. I immediately grabbed my phone and booked a hair appointment, but the real work happened afterward when I finally started taking proper care of my locks.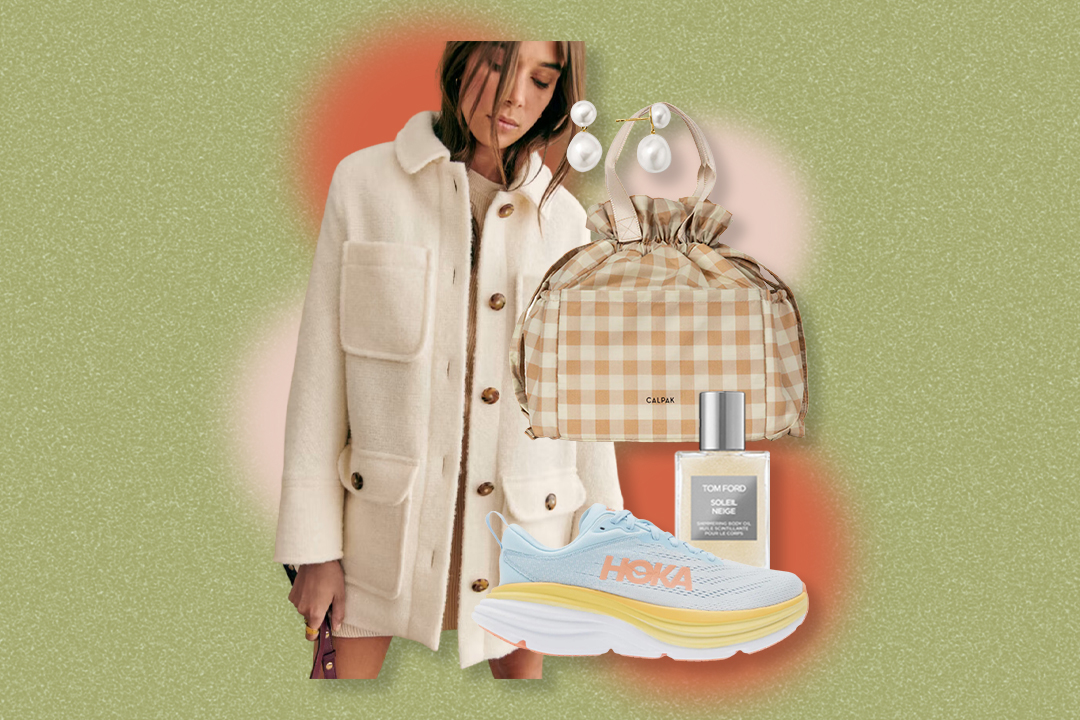 Since then, my hairdresser has commented endlessly on how much healthier my hair looks and feels, but I noticed a major difference when I went through my camera roll and saw how short my hair was in fall 2018 and my big chop in 2019 compared to how it's looking now in January 2021. But the difference isn't just about length; my hair has never felt healthier probably in my life.


Everything You Need to Know About My Hair:
Color-treated blonde

Very fine

Thin from dyes and poor nutrition (I had an eating disorder for eight years)
My diet is pretty balanced; I enjoy a protein-topped salad for lunch most days, but I also eat a heaping bowl of noodles at least three nights a week. I also get at least 80 oz. of water every day, but I try to aim for 128 when I can. (My diet and water intake have only been this great for about five months–the beginning of quarantine, I wasn't as kind to my body, but I'm working on it!)
My hair will never be down to my waist and thick and luscious; that isn't my goal. (Only in my dreams!) But healthy, soft, shiny, strong, volumized hair is.
The Steps I Took
1. Eating extra protein
Changing up my diet was one of the biggest proponents, in my opinion, of the major change of my hair. My hair was definitely doing better once I did all of these nine things, but I've noticed the biggest difference since I shifted my diet the last six months. I read a few books and articles and spoke to a dietician who finally helped me squash the myths I had about my food intake, particularly how much protein I was eating. I wasn't getting nearly enough, so I basically doubled how much I was eating prior. Hair is largely made up of protein, so it makes sense why upping your intake would lead to thicker, stronger strands.
I increased the protein in my diet through eggs, chicken, turkey, peanut butter, avocados, protein powder, broccoli, tuna, oatmeal, and Greek yogurt.
READ: How to Sneak Protein Into Your Meals
2. Olaplex
Everyone sings the praises of Olaplex No. 3, and I do that love product as well, but I've noticed the biggest change in my hair since I added No. 6, the leave-in treatment. I use it every single time I wash my hair as a leave-in product. I notice immediately when I don't use it because my hair looks and feels so much better. The product detangles, prevents flyaways, and leaves my hair smooth and soft, but I've experienced the biggest change in using it over time. Just like the No. 3, it's a bond-builder, meaning it goes into your hair and actually repairs it from the inside out instead of masking the problem like most treatments.
3. A blunt cut
This might not help everyone, but my hair was so broken off in different parts that I needed a solid haircut to start fresh and even out the lengths of my hair. Starting with a short, blunt cut gave me a clean canvas to keep growing out my hair. Getting off all the dead even made my hair look thicker and healthier, which I'll take over growing out my long, damaged hair anyway.
4. Treating my hair like my skin
Ever since I read about adopting a nighttime hair care routine just like you would skincare, I've focused on treating my hair just like I do my skin (which is with many, many products, some manifestation, and so much love). This meant I created a routine that I do pretty much every night to keep my hair in check. No matter what, I always brush my hair before bed–no ifs, ands, or buts. This keeps my hair tangle-free while I sleep, causing fewer snags on the pillowcase and less breakage. Plus, it redistributes any oils in my hair that have built up on my roots after a long day. I notice since doing this my hair is much more manageable and so much softer.
Then, I assess if I'll be washing my hair the next day or not. If I'm washing my hair, I really go in with oils, scalp massages, and moisturizing products to leave on overnight. Not only is it super relaxing, but my hair has benefited from all the extra moisture, especially my scalp. I notice less irritation and my style lasts longer because it's not overproducing oils to make up for how dry it is. This is my routine:
Brush my hair with a boar bristle brush
Apply aloe vera gel (it's really calming and soothing on the scalp and sinks in quickly) or an oil to my scalp and massage in for 3-5 minutes

Apply a treatment oil to my ends

Brush through with a regular brush (I use an old one that I don't mind getting oils all over)
I also will use any leftover products on my hands from my skincare routine on my hair, such as my hyaluronic acid serum, moisturizer, and oil. My hair needs the moisture too! Once a month, I'll do my Olaplex No. 3 treatment overnight.
If I'm not washing my hair, I'll usually just use a very small amount of oil on the very ends and use a boar bristle brush to pull any of my natural hair oils from my scalp through to my ends.
Another important part of my nighttime hair routine is never putting it in a bun or ponytail to sleep. Which brings me to …
5. Sleeping with a silk pillowcase
You've heard this tip time and time again, but I am here to announce that it is not a farce. We're not lying when we say it truly makes a difference. Using a satin pillowcase, my hair had fewer tangles and my bedhead wasn't nearly as intense. But I noticed a major difference when I upgraded to the Slip pillowcase. Because of this, I always keep my hair down at night. The breakage at the back of my hair was largely caused by the friction of my head on the pillow at night (I am a bit of a hard sleeper), as well as ponytails and buns at the back of my head. My breakage there is now largely nonexistent, and I swear it's because of these two swaps.
6. Investing in my hair color
I gave up box dye after high school, but I still wasn't getting regular salon treatments, especially in terms of my color. I tried a few different stylists, opting for the cheapest salons I could find to save a buck. When I noticed my hair was in shambles, I researched a salon and stylist who would be the best for my hair, not my wallet. I'm not saying you should spend your whole paycheck on hair color, don't get me wrong, but if you're going to invest in all of these products and tools, why not spend a little more on a colorist who will use quality products and tools on your hair?
Not only does my stylist use as minimal bleach as possible to get my desired look, but after enough time, she's gotten to know my hair type and texture. She knows my hair won't ever be thick and luscious like a goddess, but she knows how to fake it. She holds me accountable to regular trims (when there isn't a pandemic, of course) and treats my hair with tender loving care every time she touches it. It's a self-care expense for sure, but it's also kept the health of my hair on the uptrend big time, and for that, it's worth it.
7. Limiting my dry shampoo use
I have the pandemic to thank for this, but I stopped using dry shampoo like my life depended on it every other day, and the health of my scalp improved ten-fold. Dry shampoo is lovely every now and then, but piling it on my scalp almost daily was destroying my already itchy, irritated scalp. My nighttime hair routine definitely helps keep my oils at bay, but when duty calls, I still reach for dry shampoo sometimes. When I go back to working in an office, I'll be investing in a few more hats.
8. Use high-quality heat tools
You can tell me over and over again to give up heat-styling my hair, but it will never, ever happen. I love styling my hair way too much for that. But the one swap I did make was tossing old, crusty, high-heat tools for products that were designed with hair health in mind. It's the least I could do! Plus, my style looks less frizzy, lasts longer, and overall looks better. My two favorites that help me achieve just about any look: a blow dryer that doesn't get too hot and doesn't fry my hair and a curling iron with a titanium barrel and changeable heat settings.
Kristin Ess
This is one of the best curling irons I've tried, especially at the price point. My curls are never frizzy or dry-looking, and they last a long time. Plus, my hair never looks or feels fried or damaged like other curling irons have in the past.
T3
Since getting bangs, I cannot live without a blow dryer. I have to blow dry my bangs, or else they look disheveled (and not even in a cute 2020 Taylor Swift way). So finding a high-quality blow dryer was at the top of my list last year, and I've loved this one. It's not outrageously priced (one day I'll experience the luxury that is Dyson... one day!), but it still feels luxe to use and my hair dries quickly. But the best part is that my hair never looks fried, gets tangled, or feels crunchy (my biggest pet peeves with low-quality blow dryers).
My Favorite Products: