I'm a gal who loves to shop. I find it just as therapeutic to wander up and down the aisles of Target as I do ogling the designer goods at Saks Fifth Avenue (who doesn't?). After a tough day at work—or any day, if I'm being honest—you can usually find me with my laptop, adding things to my virtual cart. I take the "treat yourself" mentality to the max, and that's not about to change anytime soon.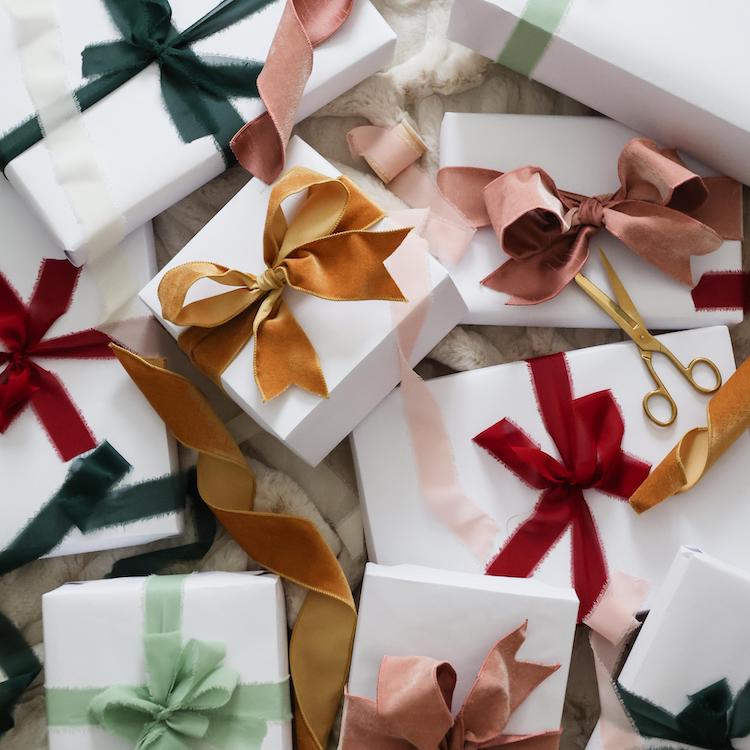 the perfect gifts for everyone—and we mean everyone—on your list
However, as much as I love to shop, I also care a lot about my financial well-being and never want to put myself in a bad spot because of too many impulse purchases. Is there a middle ground where you can do both? You betcha, and that's because I rarely pay full price for anything. Here are my tips and tricks for getting a discount on almost all of my purchases.
1. Ask for promotions when you're checking out
I almost didn't include this on this list because it seems far too obvious, but this is actually my #1 strategy for getting a discount when I shop—I ask for one! I'll usually ask if there are any promotions on at the moment that could apply to my purchase or email lists I can sign up for to get a code, or I'll see if I can get a slightly defective item (that can be fixed at home) for a percentage off. This usually works for things like a smudge of foundation on a shirt or a bit of dirt on an item. Nine times out of ten, the stores are happy to give at least 10% off. Remember to always be super polite and don't get upset if the answer is no, just move on to one of the strategies below.
2. Wait 12-24 hours for an online discount code
When you're shopping online, one of the easiest ways to score a discount code is to add your desired items to your cart and fill out all of your personal info, but don't immediately check out. Many online checkout systems have an algorithm that will send you a code within 12-24 hours for anywhere from 10-20% off in hopes that you'll complete your purchase instead of abandoning your cart. I don't recommend doing this if you're shopping items on sale because they could sell out before you get your discount email (the horror!), but for regular purchases, this is an easy way to score a great discount!
3. Fill out surveys
Do you ever take a look at the bottom of your receipt or the end of your order confirmation email? I never used to either, until I realized that a lot of them have discount codes for the next time you shop, or an offer to fill out a survey to get a discount code. I ignore ones that just enter you into a pool to potentially win something (the odds are probably not in your favor), but I do pay attention to quick surveys when I know I'll be shopping at those places again soon. My favorite recent one was 15% off full-priced items at Abercrombie for filling out a 2-minute survey, and it miraculously stacked on top of another promotion they had going at the time, allowing me to get the viral Sloan trousers and some of their gorgeous dresses for 30% off. Can't beat that!
4. Use loyalty programs
I have been on the loyalty program train since the day I could legally check off the "over 18" requirement. I used to sign up for every loyalty program under the sun, but now I've narrowed it down to just the ones that provide the best perks. I love shopping on Sephora Days with my VIB discount, getting 10% off every time I go to the movies, and getting one free coffee a week with my Starbucks stars. If you shop strategically and always remember to use your loyalty card, those free points can add up to discounts on things you'd be buying anyway, or free things altogether (Sephora birthday gift, looking at you!).
5. Buy specific items at certain times
This tip requires a bit of patience, but it's well worth it! It comes down to identifying what you need and then waiting for the right time to buy it so you can get the lowest price, which could be on a weekly, monthly, or seasonal basis. For example, I have my toiletries order automatically set to renew once a month on the week I know toilet paper, toothpaste, and tissues are on sale (big box stores usually put that stuff on sale on a monthly basis). I also try to buy new clothes at the end of the season (here comes the patience!) so it's brand new and ready for me at the beginning of next year, and I usually pay half the price since stores are looking to get rid of items to make way for the next season. This is a great tip for staple items that you know you'll wear year after year. I don't deprive myself of things I really need or want them in the moment, but it's a great way to score amazing pieces at killer discounts.
6. Sign up for email mailing lists
While there is certainly a bit of a knack for mailing lists—signing up for too many can cause you to overshop, which I have definitely done in the past—they are a great way to find out about sales and discounts going on. If you're in the market for something at a particular store, waiting to purchase until you hear about their Memorial Day sale might save you a lot of money! Just remember that it's only a good deal if it's something you actually need and want to buy, otherwise that money could be put to better use (…which I have to tell myself far too often).
7. Buy preloved items
Remember how I mentioned my love of ogling designer items at Saks Fifth Avenue? Yeah, I definitely have a fashionista side that occasionally becomes obsessed with one designer bag that I simply have to have, and no dupe will do. However, I'm a thrifty gal to my core, so you can bet I'm not going to be handing over the sticker price for the item I want. Instead, I'll look at stores like Vestiaire Collective or Poshmark until I can find what I'm looking for at a much better, second-hand price. This is a great way to get what you want while saving money and being more eco-friendly, which is a bonus. Just think, whatever you saved off the sticker price can go towards the next designer item, right?!
8. Find a free trial before subscribing
Is there anything as good as a free trial? Before shelling out $30 for one fitness class, $20 for that streaming membership, or $35 for a meditation app, I always check to see if there's a free trial I can use first. It might be clearly advertised on their website or you might need to do some digging (check out TikTok and Instagram, where influencers will often post codes given to them), but it's worth the time to see if you can get a free test run before paying. Free trials are a great way to see if you actually like something before handing over your credit card, and oftentimes I figure out that I'm not actually the kind of girl who loves kickboxing at 6am or would get the use out of an expensive meditation app versus using YouTube. If you are, then you can sign up after your trial knowing it'll be well worth your money. Just set a reminder to check in and cancel if needed before the trial is over.
9. Do some price comparisons
When you're in the market for something that can be found at a few different stores, it's worth it to take the time to shop around. Whenever I'm looking for a basic item, let's say a new pair of white Keds sneakers, I'll check out all the major department stores in addition to the company website. Department stores often have various promotions going on, meaning you can get the exact same thing for much cheaper at one store versus another. I actually put this into practice with my wedding shoes, finding them in-person for $350 and then finding them at a different store online a few days later for only $220 during a site-wide promotion. There's nothing quite like the thrill of walking away with the exact same item and more money in your pocket!
10. Using Rakuten or other cashback programs
I think I need to be hired by Rakuten at this point because I tell everyone I know to sign up and use their cashback program. It involves downloading an extension on your browser and then it will automatically let you know whenever you're on a site that offers cashback, no catches or strings attached. There are other similar programs (like Honey) where you can earn extra money while you shop as you normally would or can see which coupons are active, which is always my last step before checking out. While cashback websites aren't a discount code per se, I often use the money I get from Rakuten and similar sites to subsidize my later purchases, so it counts as a discount to my future self in my books.