There's not much that can beat an airy, crisp, all-white room. It's calming, classic, sophisticated and, yes, seemingly impractical. It might be easy to dismiss and think this style is best left for magazines and formal living rooms that are never to be touched, but that's exactly the nonsense that I'm here to set straight. The heart wants what it wants! I've done some serious research to find out how to clean white furniture and decor, from dressers to sofas, making it completely possible to turn your airy white living room dreams into your actual reality—pets, kids, messy roommates, and all.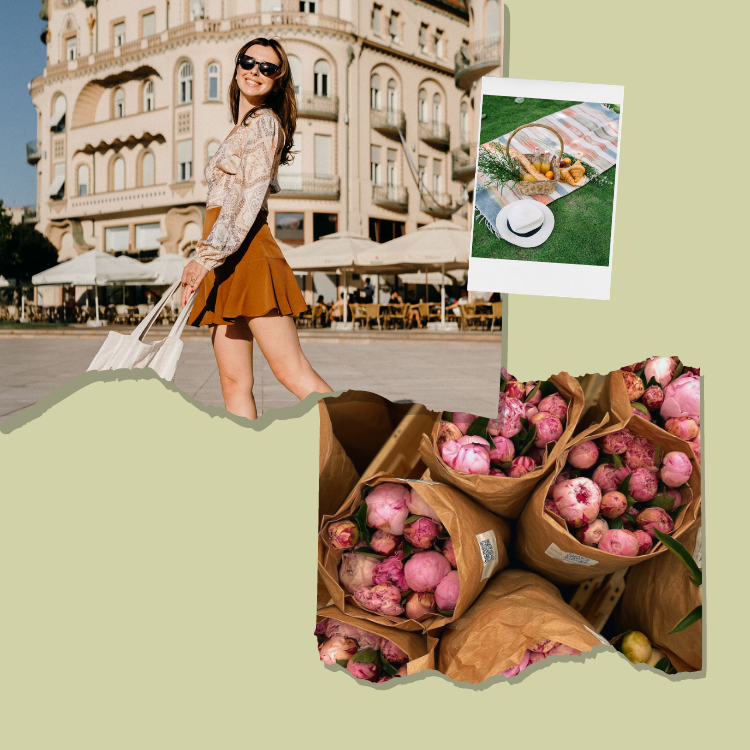 read this if you're in your saving era this summer
How to Protect and Clean White Upholstered Furniture
Protect from spills and stains
I think it goes without saying but the best way to keep your white upholstered furniture clean is to do your best to prevent stains in the first place. Have your sofa treated with stain guard. Most carpet cleaners will be able to offer this service if you're willing to pay a bit more to have a professional step in for the best results, or try Scotchgard.
Use slipcovers for ease
I saved all of my pennies in college for my $399 IKEA white slipcovered sofa in my first solo apartment. The fact that it was slipcovered absolutely saved my life: I washed mine fairly routinely just to keep it extra white, but it's also great to just do on the fly when you have a spill. Toss it in the wash and you'll be back in business.
Spot clean correctly
No matter how much you try to prepare yourself, there are some things that even the washing machine can't fix without a little extra help (looking at you, red wine!). Keep an upholstery spot cleaner on hand for all spills, because time is of the essence when it comes to all tough stains.
Lint roll cushions
This is one of the easiest daily maintenance routines you can do for your sofas and chairs, but it makes all the difference. I usually lint roll mine a couple of days every week (more often once I acquired fur children) to help keep all pet hair and fuzzballs from my sweaters or throw blankets at bay.
How to Protect and Clean White Bedding
Remove your makeup (no, really!)
I fall in the camp of people who are very lazy about their nighttime skincare routine, but I try to keep a pack of cleansing face wipes on my nightstand and remove all makeup before bed no matter what. The last thing your delicate sheets need is a mascara or foundation stain. Mark my words: being diligent about this small thing will make a big difference in the long-term discoloration of your white bedding.
Wash weekly and separately
For a long time, I washed my white sheets with white towels, not realizing that washing with dissimilar textures can also cause pilling and breakdown of fabrics (who knew?!). It's tempting to save the extra time by combining two separate loads (no one hates doing laundry more than me) but sticking to this rule will go a long way in keeping your white bedding up to snuff. Another sad but very real reality: washing your white bedding once a week is a complete necessity. I know, tragic. But on the upside, is there anything better than crawling into fresh sheets? Absolutely not.
Skip the bleach
It wasn't until recently that I learned bleach can actually cause yellowing over time on white bedding because of the way that it reacts with, well, sweat. Lovely, isn't it? Instead of bleaching, spot clean any necessary stains before your weekly wash. If you do need to use bleach for a more intense wash (you know the kind), wash everything first without bleach to get rid of any sweat or bodily fluids that might be lingering, and then do a second cycle with bleach. To help maintain the crisp color of your sheets, you can wash with baking soda (I knew that was for something) and always wash in cold water.
How to Protect and Clean White Wood Furniture
Keep out of direct sunlight
Did you know that direct sunlight on white wood furniture will cause it to yellow over time? Yeah, me neither. Make sure that you've placed any white wood pieces in an area that can be covered by window treatments or is out of the direct sunlight altogether to avoid discoloration.
Clean on a monthly basis
In addition to regular dusting, you'll want to actually clean your white wood furniture on a monthly basis to keep it bright and crisp. Just mix 1 cup of white wine vinegar with 2 cups of warm water and wipe with a soft towel. It'll be good as new in a matter of seconds.
Remove fingerprints on a weekly basis
Did you know that there is literally nothing that a Magic Eraser can't do? I used to work at a bridal shop and we used these bad boys to clean our sample dresses. Fingerprints show up on my white furniture like nobody's business (especially after I've applied makeup with my fingers) so I do a quick once over with these on a weekly basis to remove any fingerprints that have creeped up. It's the fastest, easiest way to make a huge difference.
Shop Our Favorite White Pieces: