Summer is so close we can practically taste it. Rooftops and patios are calling our name, our summer sandals are itching for their very first outing of the season, and our denim shorts are begging to be taken out for their seasonal debut.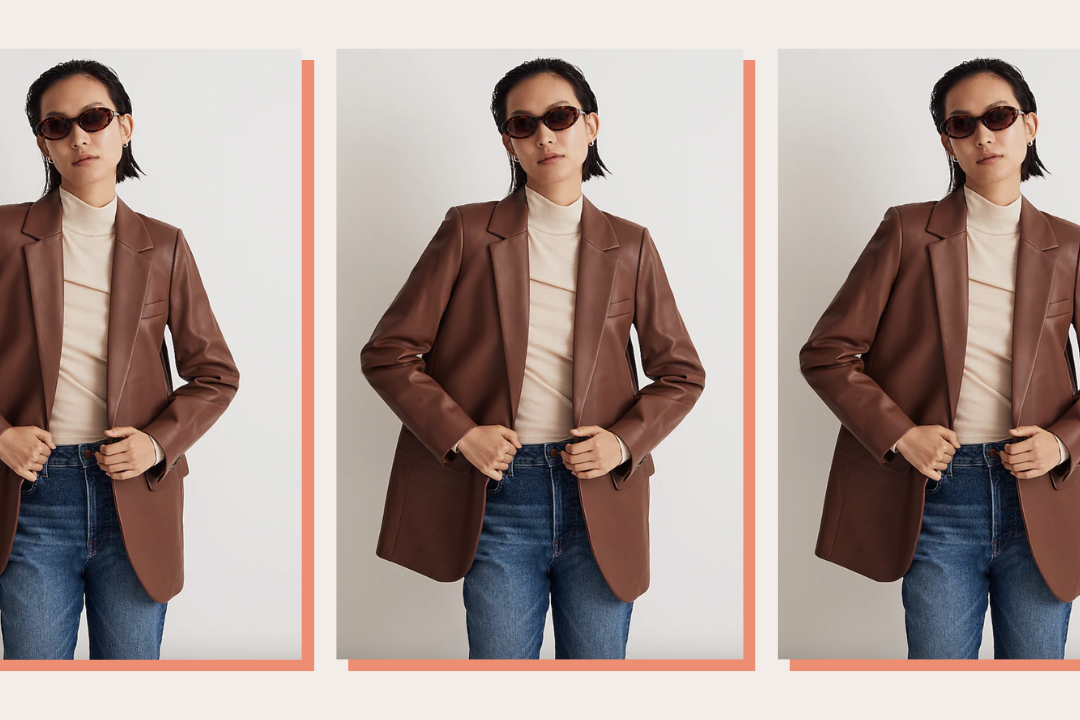 time for your fall wardrobe update!
I'm already cataloging away potential summer outfits in my head, and with that, new ways to style my tried-and-true denim shorts. However, every summer, it doesn't take long to feel like my denim short outfits are a little… repetitive. I know I can't be the only one staring other people down in public to see what they're wearing with their denim shorts. (Sorry, not being a creep! Just need some outfit inspo xoxo).
If you too are looking for a new way to wear your denim shorts, you've come to the right place. From with our new, unexpected favorite summer staple to with our go-to basics, we've rounded up all our favorite ways to style denim shorts this summer.
1. With a white tank and cowboy boots
When in doubt, combine a new trend with a classic one. If cowboy boots aren't in your weekly rotation yet, they're about to be. Don't limit yours to the fall and winter; they look ultra-chic with a pair of cut-off denim in the warmer months, too. Throw on a simple white tank to complete the look.
A New Day
11 colors available
Old Navy
7 colors available
Tecovas
6 colors available
Tecovas
4 colors available
2. With stripes and sneakers
Give your striped sweater a break for the season and pull out a striped tee or sweatshirt to wear on repeat. Combined with a pair of Converse, this outfit is perfect for getting coffee with a friend or being out and about on a summer day.
Everlane
13 colors available
J.Crew
2 colors available
Converse
13 colors available
Converse
10 colors available
3. With a blazer and dad sneakers
By now we know a blazer can go with anything, and that includes your denim shorts. Keep it casual by pairing it with your favorite sneakers, or take it from day to night by swapping your shoes out for heeled sandals instead.
Abercrombie & Fitch
6 colors available
Eloquii
5 colors available
New Balance
3 colors available
4. With a wrap top
Venture away from your shorts-and-tank combo and try yours out with a wrap top instead. It'll provide a little extra oomph to your outfit, and make your shorts worthy of a date night or dinner out with friends—especially when paired with a chunky platform sandal.
5. With a graphic tank
Add a little *spice* some detail to a simple look with a graphic tank top. They're easy to find (or thrift!) and are reliable on the days you want to look cute with minimal effort. With a raffia bag and your favorite sunnies, it's a perfect, laid-back weekend uniform.
6. With a white button-up
It's a no-brainer that your white button-up pairs well with denim shorts, and the beauty of it is how much you can customize the look based on how you style it. Wear it buttoned-up and half-tucked for a look for a day out, or leave it unbuttoned over a bikini top if you're headed to the pool or beach for the day.
Abercrombie & Fitch
7 colors available
Good American
2 colors available
7. With a bell-sleeve blouse
If you're yearning to make your shorts feel a little dressier, a bell-sleeve blouse is your best bet. It'll give a '70s-esque, Daisy Jones-inspired effect to the look, which would pair perfectly with beachy, undone hair and a mid-July tan.
Princess Polly
2 colors available
8. With a bodysuit and a button-up
What's this? Oh nothing—just our summer uniform, of course. A bodysuit tucked into denim shorts is a no-brainer of a combo, especially for a day when the temps are scorching. Combined with a button-up and raffia accessories, the duo is also made to be worn on vacation perfect (or if you're pretending you're on one).
SKIMS
18 colors available
Abercrombie & Fitch
8 colors available
Abercrombie & Fitch
8 colors available
Lane Bryant
2 colors available
Our favorite denim shorts