If you haven't noticed by now, cowboy boots have quickly become the latest and greatest everyday shoe. Wait, what? Yes! Planning to wear your go-to sneakers or summer sandals? Try grabbing a pair of cowboy boots instead. They pair well with everything and bring a Western twist to what would otherwise be a basic look. Don't believe us? They're just as easy as styling knee-high boots, hell, maybe even easier.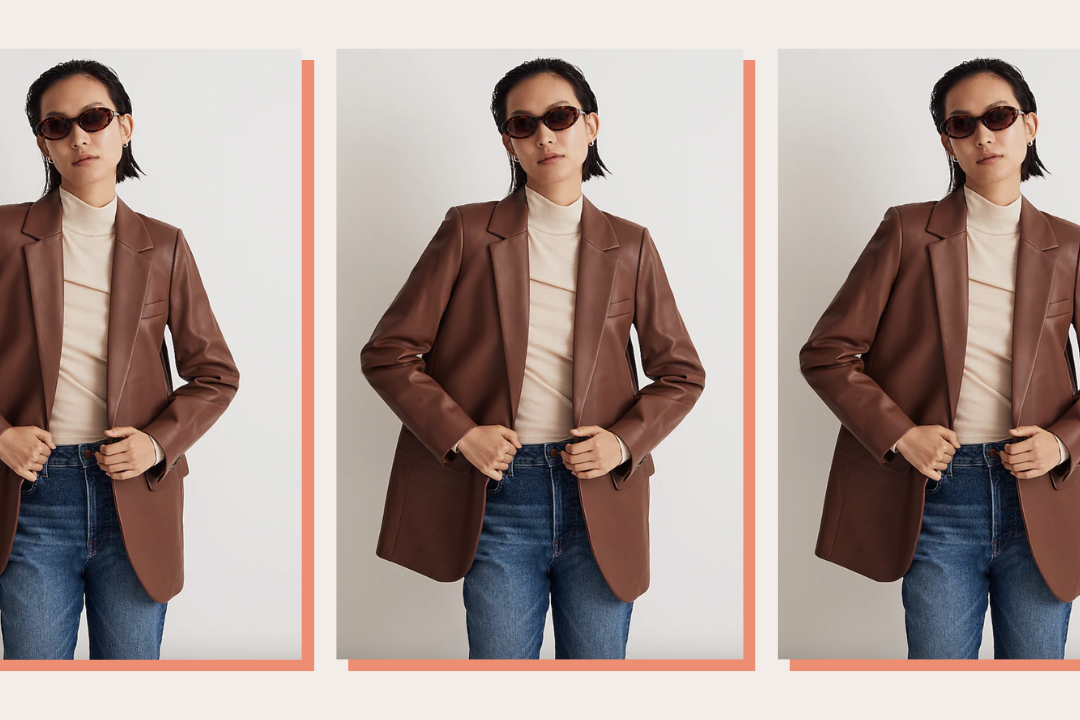 time for your fall wardrobe update!
While cowboy boots technically never went out of style—they're a staple of American fashion—they're definitely more wearable to the average person than they used to be. The phrase "cowboy boots" used to conjure up images of a man in mid-calf height, brown leather cowboy boots—but now, they're much more than that. Available in all the colors and styles and vibes you can dream up, there's a pair that can fit anyone's style.
If you're looking to inject a little fun into your wardrobe, working cowboy boots into your daily wardrobe is the way to do it. We're diving into the best ways to style them, plus how to make them feel more uniquely you.
How To Wear Cowboy Boots
At the end of the day, cowboy boots can truly go with just about anything you choose to pair them with. However, before you jump in, there are a few factors to keep in mind.
Where are you going in your boots?
It's no secret that all boots have a breaking-in period. Before you step out in your cowboy boots, be sure you're aware of the comfort level yours are at. Will you be on your feet all day? Are you going to be out of the house long? This is important to keep in mind if your boots are brand-new and still need to adjust to your feet.
What are you looking to get out of your outfit?
When you throw on cowboy boots with your outfit, chances are, they'll be making the biggest statement of your look. That being said, are you looking to wear them in a casual, I-just-threw-these-on way, or a these-are-the-stars-of-my-outfit way? Cowboy boots with jeans and a tee? Effortless and chic. Cowboy boots with a maxi skirt and a corset? That's making a coastal cowgirl statement.
Don't forget to give them some TLC
Cowboy boots are known for lasting years, but it's still important to treat them well in order to ensure their long lifespan. If yours are leather, try treating them with a leather protector and maintaining their shine with a leather conditioner. Investing in a pair of boot shapers will also help them keep their shape while you're not wearing them. With a little extra love, they'll stay in tip-top shape.
8 Cowboy Boots Outfits
Have your boots ready to go and looking for ways to wear them? These eight outfits are the perfect place to start.
Denim shorts with cowboy boots
You don't have to be heading to a rodeo to pull this look out. We're starting off classic with cutoff shorts and cowboy boots that speak for themselves. Instead of reaching for your summer sandals to wear with your go-to shorts, opt for your cowboy boots instead. They'll elevate the simple outfit and make it worthy of any day—or night—out on the town. When it comes to tops, the world is your oyster. Regardless of whether you choose a simple top or one that's flowy and boho, the outfit is guaranteed slam dunk. Don't forget to pull the look together with your favorite purse and sunnies.
Abercrombie & Fitch
3 colors available
Abercrombie & Fitch
10 colors available
A slip dress with cowboy boots
Combining a slip dress and cowboy boots creates a perfect juxtaposition for a summer outfit by blending the femininity of the dress with the ruggedness of the boots. If you're looking to play into the Western style even more, throw on a denim jacket or one with fringe to really look the part.
Abercrombie & Fitch
2 colors available
A New Day
5 colors available
Cowboy boots and a fringe-detailed dress
Fringe and cowboy boots go together just like florals and spring. While it might not seem groundbreaking, fringe is certainly having a moment in the spotlight right now, and with summer right around the corner, we're itching to get our hands on something with some fringe tassels. Not only will you be channeling your inner Swiftie, you'll be rocking an out-of-the-box look that's bound to get you compliments.
Showpo
3 colors available
A denim maxi skirt and cowboy boots
With the maxi skirt revival recently, it only makes sense to pair yours with your cowboy boots. Styling your cowboy boots with long skirts or dresses brings a romantic feel to the look, and when your maxi skirt is denim, you'll be pulling off a cool-girl, Western chic look that's worthy of an Instagram OOTD post. In terms of accessories, you can leave the look or throw a leather jacket on top if it's chilly.
Jeans with cowboy boots
These boots were made for walkin', but they were also made to be seen. Some days shorts or a skirt aren't cutting it, and you really wanna reach for your jeans while still showing off your cowboy boots. News flash: You can have the best of both worlds. Tucking your jeans into your boots (hey, it's what the actual cowboys would do) is a chic way to change up an outfit.
Not sure which jeans to wear with your cowboy boots? Skinny jeans will bring a more equestrian vibe to the look, while straight-leg or even wide-leg jeans will amp up the street style factor. Either way, an oversized jacket or blazer pairs best with this outfit combination.
A summer dress and cowboy boots
Every summer I find myself reaching for my staple sundress for months on end. Whether yours is a romantic mini like the one above, or a long, flowing maxi dress, cowboy boots are the perfect way to make your go-to dress feel new this year. Whether you include white boots, suede ones, or leather, the look will go from predictable to having a Western edge that'll turn heads.
Cowboy boots with a denim dress
If denim-on-denim intimidates you, ease into the vibe with a denim dress. A denim dress can be styled an infinite amount of ways, but pairing them with cowboy boots just brings it to the next level. Have fun with different accessories like neck scarves or a purse in a bright hue to pull some color into your look. Once fall rolls around, this look is just as wearable; you can throw on tights and a cardigan to make the look even more versatile. (Sorry, fall boots, it's looking like you might be replaced this year.)
Cowboy boots with a one-piece unitard
We can't tell what's better: the amount of looks you can get out of one simple unitard or the fact that the comfort-factor is out of this world. Case in point: how chic this unitard looks with a white button-down and cowboy boots. It's giving "I rolled out of bed and threw this on" in the best possible way.
Our favorite cowboy boots