I figure that everyone entering the threshold of this article is coming here for one of three reasons: either you're looking for new ways to wear your go-to mom jeans, you're venturing into mom jeans from your beloved skinnys for the first time, or you're a skinny jeans lover coming here just to solidify that you never, ever will put a pair of mom jeans on your body.
Jean styles have taken 2021 by storm as a hot topic of debate, but my opinion is that, with absolutely no question, mom jeans are the most flattering jean you can wear. They're effortless and cool and cinch you in at just the right part of your waist, making whatever you pair them with look just that much better. Plus, we're all just beginning to dip our toes into the world that is jeans after over a year of wearing exclusively sweatpants—so they might as well be looser, right?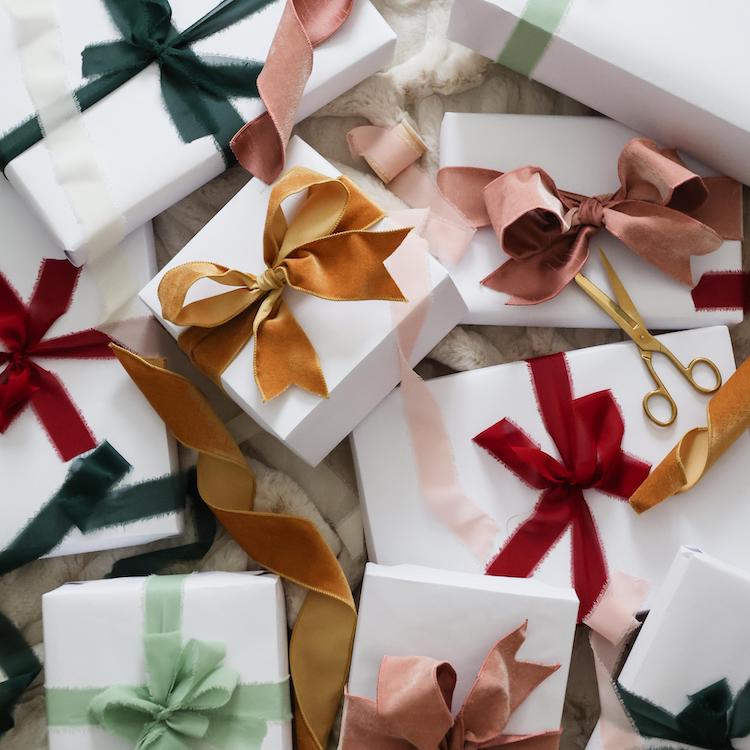 the perfect gifts for everyone—and we mean everyone—on your list
Looking for inspiration for your debut back into jeans? Look no further—here are six fool-proof ways to style your mom jeans all year round.
1. With a white tee and leather shacket
Sometimes the best outfits are built from elevated basics, and this is a prime example of that. Begging to be worn on 50-something degree transitional weather days, this ensemble screams "cool" without looking like you tried too hard.
2. With chunky sneakers and a trench coat
Want to spice up your go-to trench? 2021-ify it with mom jeans, a chunky sneaker, and a classic white tee. The mix of classic and trendy pieces gives an effortless result worthy of becoming your go-to outfit.
3. With a cropped cardigan
Styling 2021's cropped-cardigan-and-matching-bra-top combo can feel intimidating, but it doesn't need to. Paired with a pair of high-waisted mom jeans and topped off with mom jeans, it'll make a fun, fresh combo.
4. With a hoodie and trench coat
One of the best ways to make a trench coat (or any of your layering pieces) look cooler is to layer a hoodie underneath, rather than a tee or sweater. The hood coming out of the top serves as a little something extra to draw the eye, and it's perfect for transitional weather of any season.
5. With a feminine blouse
The easiest spring and summer ensemble that isn't a dress? Mom jeans paired with a light, feminine blouse. You can dress the combo up or down and make it work for just about everything.
6. With a white tee and blazer
There's nothing as classic as a white tee and blazer moment, and nothing completes it better than the perfect pair of mom jeans. Top it off with your favorite loafer or sneaker for a foolproof, where-everywhere look.
7. With a graphic tee
Perfect for your spring 2021 weekend uniform, a mom-jean-and-graphic-tee combo will turn you into the quintessential cool girl. Top it off with your favorite sunglasses and your hair in an easy, breezy bun to seal the deal.
8. With a muscle tank and loafers
Ditch your plain white tee for an updated, muscle-tank (or shoulder pad) rendition, and pair it with your favorite pair of loafers for a minimally elevated look.
9. With a tee and cardigan (or shacket)
Looking for a new way to style your collection of shackets and cardigans? Pair it with a tee in the same hue, then top it off with mom jeans and chunky gold accessories.
Shop Our Favorite Pairs of Mom Jeans
Abercrombie & Fitch
7 colors available
Abercrombie & Fitch
7 colors available
ELOQUII
2 colors available