Fall is unanimously everyone's favorite season. We finally get a reprieve from the sweltering summer and a reintroduction to all things cozy, spooky, and pumpkin spice. While you're rotating all your sweaters and moto jackets to the front of your closet and digging your fall-scented candles out of storage, it's also time to consider prepping something else for the shifting season: your beauty routine.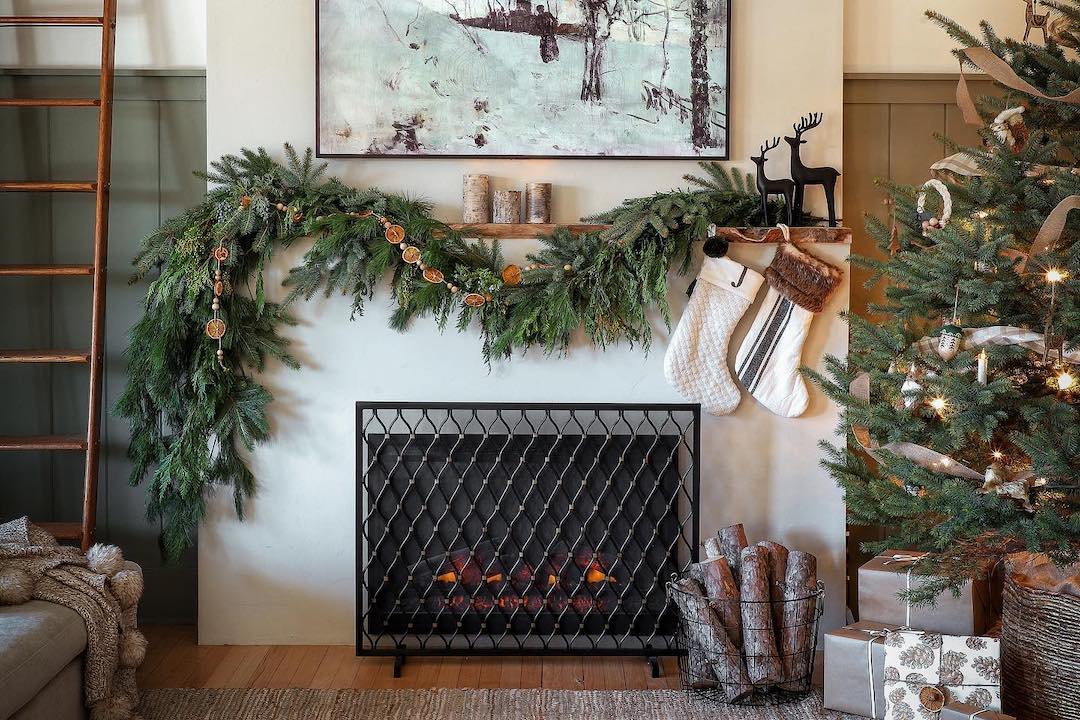 there's still time to deck your halls
The beauty woes we experience thanks to fall's dry air can be mitigated with a few simple steps and new additions to your existing routine. Here are the four easiest ways to transition your beauty routine this fall:
1. Incorporate Moisture
We all know that dry air means trouble for our skin, but we often forget that central heating indoors also causes a lot of drama as well. In other words, fall might be our favorite season, but our skin isn't nearly as excited about the fact that, well, winter is coming. In the months leading up to the real cold, it's important to focus on the problems you will have then, now.
For every month following August and leading into the depths of winter, you need to incorporate an additional moisturizing agent into your skincare routine. This might sound overwhelming, but hear me out. Moisture is absorbed into the skin through a variety of different molecular structures, meaning that different formulations will penetrate the various layers of your skin differently to deliver their moisturizing benefits.
2. Focus on Exfoliation
Dry air leads to dry skin, which leads to flaking, discomfort, and uneven makeup application. If you wait until it's too late to work on the excess of dead skin that develops in colder months, you'll be playing a never-ending game of catch-up for the rest of the season. Opt for a mix of chemical and physical exfoliations to bring dead skin to the surface and slough it off.
The Ordinary
If you have dry skin already, opting for a gentle glycolic acid solution will help disrupt the bindings in dead skin cells while avoiding irritation from more intense alpha hydroxy acid exfoliators.
Dr. Dennis Gross Skincare
Glycolic acid is beneficial for normal, combo, and oily skin types, but if you want something a little stronger, a weekly at-home peel with AHAs and BHAs will help combat dry skin as well as the breakouts that can occur due to the sudden imbalance of dead skin cells and oil production.
Versed
A physical exfoliator that can slough away dead skin doesn't have to be harsh and irritating. This exfoliator has fine, biodegradable crystals that are safe for sensitive and acne-prone skin and will leave you soft and glowy.
3. Be Mindful of Water Temperature
It's hard enough to leave the toasty heaven that is your bed to face the bitter cold of the outside world during fall and winter, and it's even harder to do it without a long hot shower as a rewarding incentive. Hot water is unfortunately really stressful on your skin, especially your face. Overly hot water increases circulation to your face, which disrupts your natural oil balance, causing dehydration and your oil production to kick into overdrive, which can lead to breakouts. If you want to keep up the natural moisture of your skin a little longer, turn down the temp a little bit.
Youth to the People
Taking a super hot shower for short time intervals is admissible every few days for your body's skin, but be sure to cleanse your face at the sink before stepping into your steam room and avoid the hot water on your face as much as possible.
Prima
Replenish the natural oils you strip from your skin in the shower with a lightweight body oil to avoid dry patches on the skin below the neck.
Nivea
If you skip moisturizing in the fall and winter months because its far too cold to step out of the shower and lather up instead of getting right into your cozy clothes, this is your solution. Moisturize your body before ever stepping out of your warm shower.
4. Keep Your Hair Moisturized
The damage that a season of dry air does to your hair can, unfortunately, linger long after the first blooms of spring come out of hiding, so taking extra care of hair during the fall can help you avoid brittle strands and broken ends in the long run. A few simple switches and additions to your routine, like using hair masks and adding a cool shot at the end of your shower, can help keep your hair strong, healthy, and shiny.
PATTERN
A cool water rinse, despite how terrible it might sound when it's cold out, is especially important to seal your hair follicles and keep moisture locked in. For an added layer of protection post-shower, apply a leave-in treatment before drying.
Ouai
A scalp scrub will get rid of all the dirt, oil, product buildup, and flakes from your scalp, leaving you with volumized, healthy strands. As an added bonus, this one can be used on your body too.
Olaplex
An intense moisturizing mask you can use once a week that won't weigh your hair down and works on every hair type? We found it.