As far as skincare ingredients go, Vitamin C is notoriously high maintenance. Its unstable nature makes it especially susceptible to oxidation when exposed to heat or light, which means it can lose potency quickly. But if you want your skin to look, well, really good —along with bright and radiant — a high-quality Vitamin C product belongs in your lineup.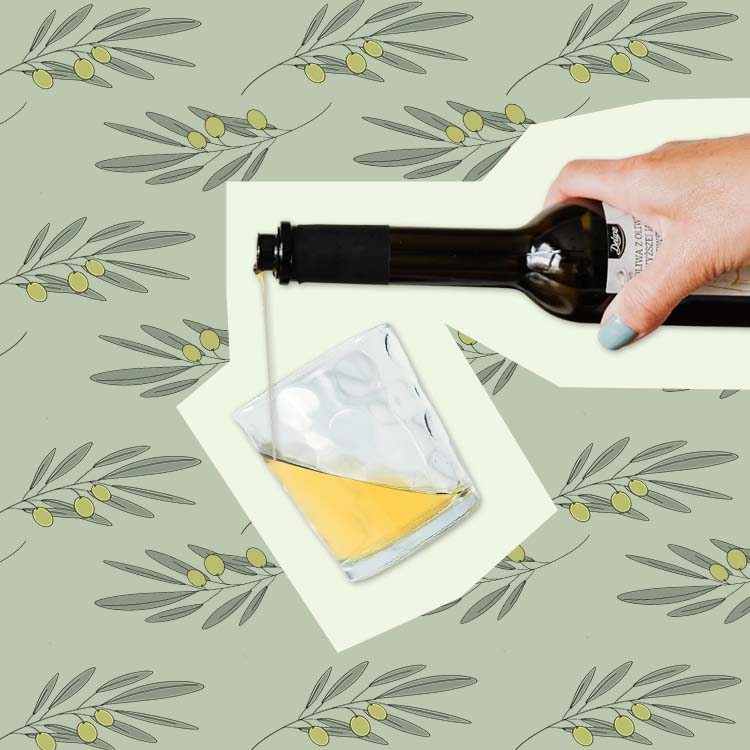 we love olive oil, but this seems a bit too far... or is it?
What is Vitamin C?
Vitamin C, or ascorbic acid, is well known as a potent antioxidant and immune booster. It's abundant in botanical sources and certain fruits and vegetables— but, we're here to talk about the skin, and improve the skin it does. There, Vitamin C exists naturally, but it faces obstacles that degrade it: sun exposure, aging, smoking, pollutants, et al. That's why using a topical Vitamin C product can be so beneficial to your skin.
What are its benefits?
Vitamin C's benefits warrant a dedicated checklist, starting with its effect on collagen. And considering that we need collagen in abundance for firm skin, it's an important one.
"By increasing collagen production, Vitamin C helps the skin to maintain more moisture, so it becomes smoother, plumper and more elastic," says dermatologist Dr. Annie Chiu, founder of The Derm Institute in Redondo Beach, CA. "It also helps to carry oxygen and important nutrients to the skin's surface."
Furthermore, its high antioxidant capacity makes Vitamin C especially effective at neutralizing free radicals, which we know cause oxidative damage to skin cells. This damage eventually surfaces as wrinkles, dullness and unwanted pigmentation, like age spots. Vitamin C interferes with this process. "It helps to protect your skin from the photochemical reactions that lead to skin discoloration," says Chiu. This means skin will look more even-toned, clear and bright.
What else can it do for me?
Vitamin C helps to reverse signs of aging from UV and environmental damage, but it also promotes healing and helps the skin to repair itself so that discoloration and acne scars fade more quickly. Vitamin C may also protect against certain types of skin cancers. It inhibits the formation of lesions called pyrimidine dimers, which primarily cause melanoma.
What's the best way to use it?
Vitamin C is pretty powerful on its own and doesn't play well with other acids— so, use it alone, or wait a few minutes before applying it after those of the glycolic or salicylic variety to avoid sensitivity. (The same goes for retinol.)
"High percentages of Vitamin C can cause irritation, so you should use it sparingly at first and adjust the dose as your skin grows accustomed to the product," says Chiu. She suggests choosing a formula with l-ascorbic acid and using it in the morning to help protect against pollution. Vitamin C can do some of its best work, natch, when paired with sunscreen.
Light, air and heat can all break down Vitamin C and diminish its potency. Look for products in airtight containers, such as pumps, or single-use doses and powdered forms. "If your Vitamin C starts to turn brown halfway through the bottle, that's a sign that it is oxidizing and losing its effectiveness," says celebrity aesthetician Renée Rouleau.
Below, some current favorites to add to your rotation.