As I watch new episodes of The Morning Show every week, I really try to pay attention to the storyline, but I can't help but stare at Jennifer Aniston's skin the entire time (Reese Witherspoon's astonishing beauty also sticks out too). I found myself pausing the TV (much to my mom's dismay) to google Jennifer Aniston's skincare routine—and the results were plentiful.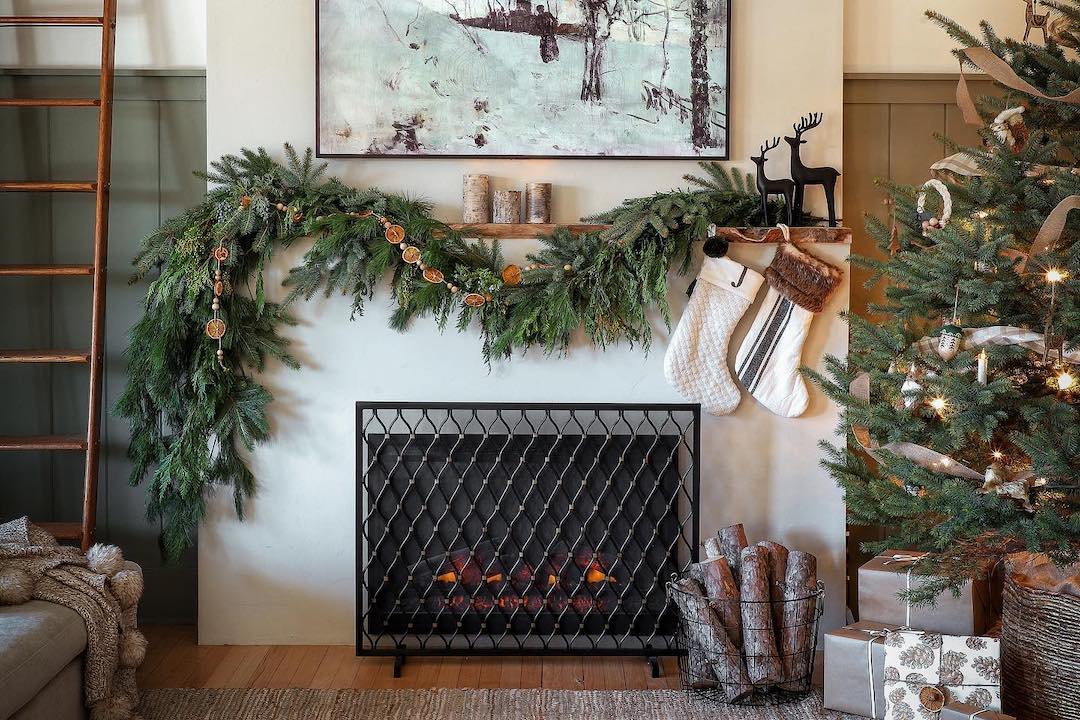 there's still time to deck your halls
Jen-An is known for her love of natural products and solutions for her beauty and wellness routines (and, of course, her iconic hair), but what you might not know is that her routine consists of a mixture of high and low. She uses simple drugstore products and peppers in high-end treatments and devices to round out her beauty routine into a part of her self-care practice as well. This approach to beauty is something we can absolutely get behind.
Scroll on for her biggest skincare tips and the products she swears by (plus, a few editor-approved alternatives if your wallet isn't cushioned by a lead role in a hit '90s TV series).
1. Follow a simple routine
When it comes to skincare, Jennifer sticks with what works—and for her, that's washing her skin with soap and water. In 2015, Jennifer told Forbes her routine is "actually quite simple." Jen said, "It's been pretty much the same routine for a long time since I'm a creature of habit." This, coupled with consistency, is what has kept Jennifer's skin good.
Neutrogena
Jen has been using this cleansing bar for years, and she swears by its ability to clean her skin without drying it. This would be ideal for someone with a normal to oily skin type, as soap can be a bit drying on dry or sensitive skin.
La Roche-Posay
If you find soaps (like the one above) to be too drying, this is a hydrating alternative with a simple ingredient list that actually makes your skin feel clean.
2. Skip intense procedures and focus on at-home devices
After a laser treatment gone wrong, Jennifer swears by at-home skincare devices to get the results she wants in a much gentler manner. This is a great example of the ways Jennifer mixes and matches her routine to fit her, incorporating inexpensive drugstore products and high-end at-home devices to perfect her skincare routine and make it work for her.
But it's not all about high-end treatments for Jen either. Per her facialist, Jen loves to splash her face with a bowl of ice water 25 times. "It's an old-school trick that Joan Crawford used to do—it just wakes your skin up."
3. Think about beauty as what you put in your body too
Jen has a much more holistic view of beauty than slathering on a bunch of lotions and creams to get her desired look. To Jen, beauty's about what you put in your body too. As the Chief Creative Officer of Vital Proteins, Jennifer views health, beauty, and wellness as one and believes there are simple ways to incorporate each in your life in a way that is manageable for you.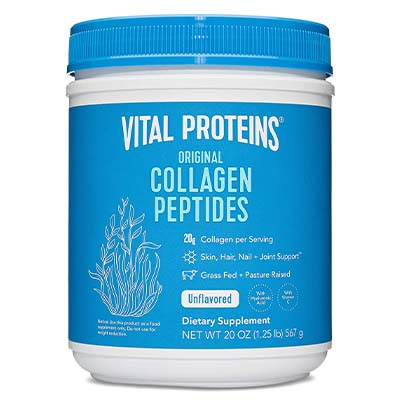 Vital Proteins
"Collagen is the glue that holds everything together. I've always been an advocate for nourishing your wellness from within, which is why I started using Vital Proteins so many years ago," Jennifer said in a statement when she joined the Vital Proteins team. Jen uses Vital Proteins's Collagen Peptides in her morning coffee and as a way to replenish after a workout, and she says it makes her nails stronger and gives her skin a glow.
4. Keep your skin moisturized
Hydrated skin is a cornerstone of Jennifer's beauty routine, and it's how she's kept her glow all these years, no matter the early call times, late nights, and busy days she has on her schedule. Jennifer has been a spokesperson for Aveeno for over six years and swears by their moisturizing products for the face and body to keep her skin feeling and looking good.
5. De-stress as much as possible
Jennifer knows the importance of keeping your emotional health in tip-top shape—for both your mental health and your skin. She told the LA Times that meditating for 20 minutes twice a day keeps her stress levels in check and helps her sleep better (another major part of Jen's wellness routine).
She's also a big fan of getting in movement every day and is known to love yoga, boxing with her personal trainer, HIIT, spin, and even Body By Simone's workout DVDs for an at-home option.
6. Invest in self-care
Jennifer Aniston's self-care routine is filled with little rituals, like her morning coffee (complete with collagen, cinnamon, and Stevia), a Sunday pasta dinner with the family, her daily meditation, and her supplement routine. But she also finds a way to incorporate her beauty routine into these rituals, such as adding a sheet mask to her meditation practice or eye patches while she sips her coffee. And she's not afraid to spend a little bit—both time and money.
8. Use self-tanner for a natural glow
Jen doesn't swear away the sun completely. "I still sit in the sun… you need that vitamin D for a glow and your mood," she told Vogue. But she relies on body bronzers and spray tans to keep her glow without relying on the sun all year round (or skimping on sunscreen).
St. Tropez
St. Tropez's classic mousse self-tanner is loved by many for the natural glow it adds to all skin tones and how streak-free it is. It's a favorite for those who want a natural bronze glow without compromising their skin in the sun—and without looking orange.