We know how special your birthday is, so we're sharing a monthly run-down of everything you should read, watch, wear, and do to celebrate your big day. Tune in every month as we share a guide to having the best birthday month, all according to your zodiac sign.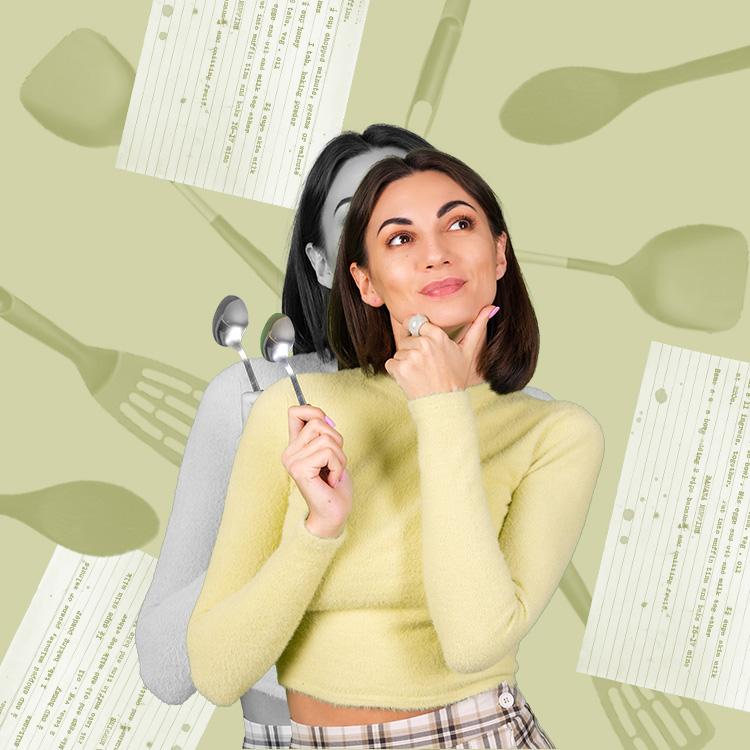 high in protein, good for gut health, and anti-inflammatory? yes, please!
Libra: the season we ring in chillier weather, start tailgating again, and spend hours in front of the TV when all of our favorites come back (looking at you, Law and Order: SVU). But there's more to do this month than enjoy all the fall vibes. It's time to celebrate your birthday, Libra! Here's what the stars are recommending for your perfect birthday month:
What to Read
Alexis Daria
Michelle Amato is in love with one thing: her career. She has no intention of giving into her family who is obsessed with marriage until she is reunited with the only person she's ever been in love with after 13 years. If there is one sign that's in love with love, it's Libras, and they will get a kick out of this "right person, wrong time" romance novel.
Candic Kumai
Candice shares her biggest takeaways from her Japanese heritage and guides us through her favorite traditions and practices for cultivating inner strength and living a gracious life. Symbolized by scales, Libras are constantly trying to achieve balance in their life. This book is all about what it means to be balanced in your mind, body, and spirit.
Allison Ashley
Mia finds out she needs a kidney transplant at the same time a window opens up for her to go back to school and pursue her dreams. But, if she jumps at the opportunity, she will be forced to quit her job, thus losing her medical insurance. That's when her best friend, Noah, proposes the idea of getting married. It doesn't matter what romance trope it is, Libras are suckers for a good love story and this friends-to-lovers story is one you won't be able to put down.
What to Watch
1. Don't Worry Darling
What it's all about: A housewife lives with her husband in a utopian community and is frightened by her husband's occupation and their disturbing secrets.
Why Libras will love it: Libras are the ultimate idealists, and this film is all about what it means to live in an "ideal society." Not to mention, the cast is not hard to look at.
Where to watch: In theaters now
2. Hocus Pocus 2
What it's all about: The Sanderson sisters are back wreaking havoc—and just a little bit of fun—on Salem in this Disney reboot.
Why Libras will love it: If this movie is anything like the first, it will be lighthearted and fun—two perfect words to describe this air sign.
Where to watch: Coming to Disney+ on September 30th
3. Selling the OC
What it's all about: The Oppenheim Group from Selling Sunset expands to Orange County. They take us through some of the most stunning homes for sale in Southern California. We also see the drama stirred up by some of the most attractive people in Southern California.
Why Libras will love it: A lover of the finer things and aesthetics, Libras will love viewing all of the million-dollar houses in this show.
Where to watch: Netflix
What to Listen to
It's not typical for air signs to be sucked in by romantics, but Libras are ruled by Venus (AKA, the planet of love), so it checks out. You can count on Libras to have an exciting love life, so expect lots of songs about relationships in this curated playlist—from songs about falling in love to being in love to losing a great love.
What to Wear
Much like their Venusian counterpart, Taurus, this air sign knows how to dress to the nines. (Some might even say they rival Leo as the most fashionable of the Zodiac.) Whether it's spending a day at home, running errands, or going on a date night, they're going to feel good and look good doing it.
Day
sweater / skort / loafers / tote bag / socks / earrings
Night
midi dress / heels / clutch / choker / earrings
Lounge
silk tank / silk shorts / slippers / water bottle
What to Do
1. Go lingerie shopping
Libras seek the finer things, and as cuffing season creeps up, this is the best time to shop for new intimates—even if you're just wearing them for yourself! If you can associate this sign with one thing, it's good taste. With the Libra eye, you'll be able to pick out some beautiful pieces for your collection.
2. Visit an art museum
Libras are ruled by Venus, which makes them experts at all things beauty, love, and art. A peaceful stroll through an art museum is the perfect way for this air sign to keep their creative juices flowing.
3. Host a grazing board party
If there's one thing this sign can do exceptionally well, it's mingling. Having a grazing board party, where everyone is in charge or curating their own board (charcuterie, dessert, dips, oh my!) is a fun way to get together and enjoy your friends' company. And of course, eat delicious food.