Getting a new vibrator is essentially like entering a new relationship. We're learning each other's quirks and getting to know each other. At first, I'm still texting my ex, but after one really good date, I delete their number and start picturing what a future with this new beau might look like. We're highly attracted to each other, having wild nights on the regular in a serious honeymoon phase. It's blissful, and as a sex writer, I'm lucky to experience this quite a bit (with vibrators… absolutely never with a new relationship).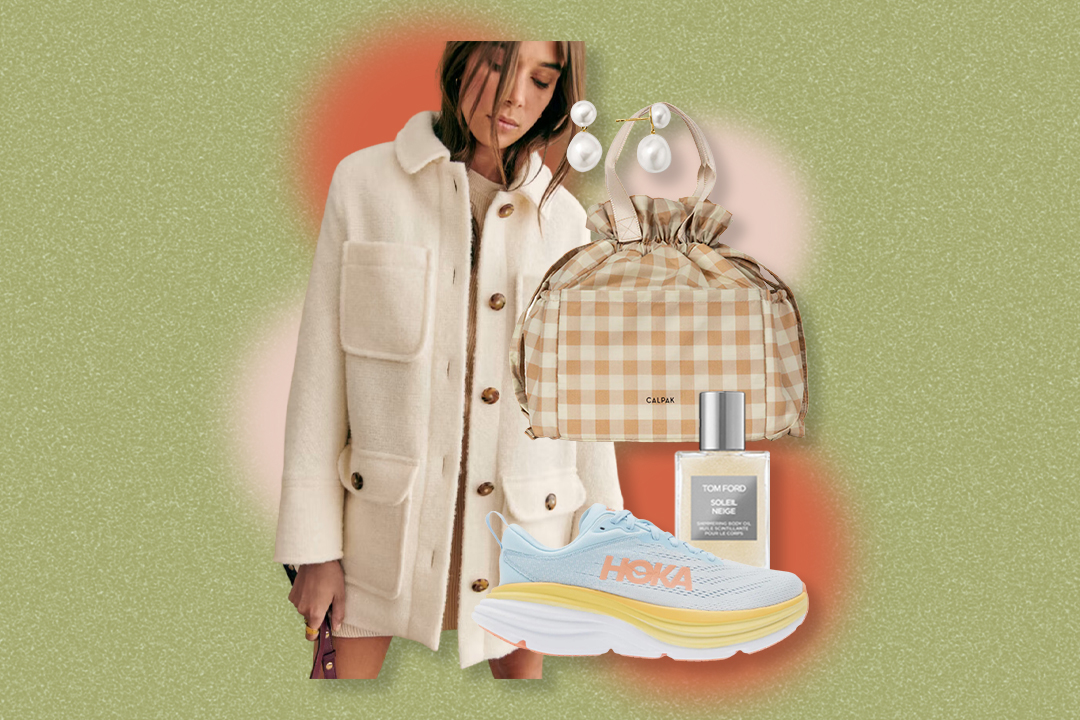 The Maude Vibe caught my eye from the get-go, so I had to actually give it a test drive once I finally saw it come back in stock. Here's what our honeymoon phase looked like (hint: it was everything I could have asked for).
About the Vibrator
Whether you're new to vibrators (welcome!) or have a full collection, this vibrator is made for everyone. This is a clitoral vibrator that can be inserted. It's rechargeable via USB, waterproof, and made of 100 percent silicone. It also comes with a discreet pouch for traveling with (whether that's across the country or just to your S.O.'s apartment across town!).
Design: 10/10
This is one of the most beautiful vibrators I've seen. Available in a gorgeous stone grey shade and olive green (only available on Maude's website), this vibrator is somewhat of a work of art. Does it look like a vibrator? Yes, in that regard, I would not call this discreet. But the gorgeous color and design makes up for that for me. This has a thin, bendy head that you can use for clitoral stimulation or to insert; however, if you're looking for a toy primarily for penetration, I wouldn't say this is it. This is definitely more of a clitoral stimulation toy if you ask me, but I'm all about it. The thin tip makes it really easy to use it however you like, whether you like to really get in there or just want to press it against your skin.
The design also makes it super easy to press the button to turn it on and off and change the speed. The charging port is small and discreet on the back of the toy. I live alone, so I charge willy-nilly how I like, but this vibe would definitely be small enough to charge in a drawer if you're worried about discretion.
Clean-Up: 10/10
This toy is silicone and waterproof, making clean-up with a little soapy water easy as can be.
Volume: 6/10
I live alone, so volume isn't as important to me as it is to some, but I like knowing what toys I can and can't bring home for the holidays, and this is one I probably would skip. It's not outrageously loud by any means, but when you put it to the max speed, it would likely be audible from a room over.
Intensity: 9/10
This has three speeds, and let me tell you, they get intense. I liken myself to someone who can handle quite a bit, but the highest speed on this vibrator is a little too much for me. But it's exciting because now I have something to work up to! When I see other vibrators with 10, 12 speeds, I'd assume this one doesn't hold a candle, but this simple vibe says otherwise. The three speeds are really all you need for varying intensities. Throughout a session, if you will, I change up the speed to get a more tailored experience, and having only three speeds is perfect for that.
Price: 8/10
At $40 bucks a pop, this is beyond worth it. The design is nicer than vibrators I've tried for over double the price. It feels luxe and special, and just under $50 is exactly what I want to spend on a vibrator. It's also quite durable, so I can see myself having this for quite a while.
The Final Verdict:
I love the direction the sexual health industry is moving into, rebranding sex toys as a form of self-care, and this vibrator is exactly that. The gorgeous packaging isn't everything though. The intensity and Cost Per Orgasm (CPO) are as high or higher than any other vibrator I've tried. This is a simple vibrator, but now that I have it, I don't want to ever be without it. Because of this, I already know I'll be gifting this to all of my friends for their next birthdays.