At one time or another, I'd guess that most of us have dreamed of our long-lost grandma coming to us and telling us that we're actually the heir to a throne of a foreign land. And while Princess Diaries might have been what sparked the dream in childhood, Meghan Markle's style is what kept the fantasy going in adulthood.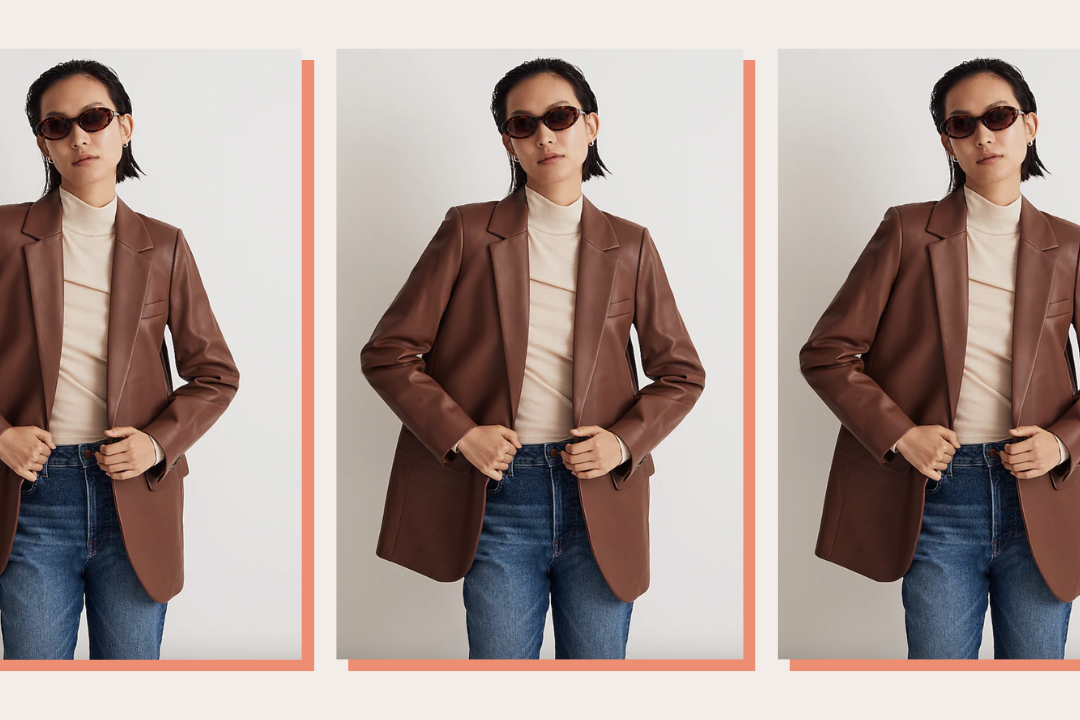 time for your fall wardrobe update!
Being royal has its definite flaws—many of which are a conversation for another day—but one of the most annoying, in my humble opinion, is how much it limits what you can wear.
Meghan Markle had royal style nailed down to a T (and many of her wallet-friendly choices make it easy for us commoners to replicate), but now that she has "former" tacked in front of her title, it opens a door to see her fashion in a whole new light, with a lot fewer restrictions. While the duchess has been pretty under-the-radar as of late, it hasn't stopped us from fantasizing about what she's wearing at home now that she isn't in the spotlight. These are the spring and summer 2021 outfits we hope Meghan Markle's style will evolve to now that she isn't confined to royal rules.
One of Meghan's best looks of all time involved a striped-button up at Wimbledon, and while that one was paired with stunning white trousers, this dress captures the same essence in a more relaxed way—this time for a casual day out in California.
top / top (plus-size) / shorts / shorts (plus-size) / sandals / bag / sunglasses
Meghan has turned heads in multiple outfits in a stunning shade of royal purple, and this summer, we're dreaming of seeing her in the lighter lavender shades this spring has brought to us. Paired with longer denim shorts and casual sandals, it's the perfect look for a trip to the Farmer's Market with her kids.
dress / dress (plus-size) / bag / shoes / necklace
Chocolate brown is everywhere this season, and we'd love to see Meghan rock the shade in form of this ruched dress for a night out with Harry. Paired with heeled sandals and a rattan bag, it's exactly in the realm of elevated casual that she's known for mastering.
top / shorts / shorts (plus-size) sandals / sunglasses / bag
These raw-hem shorts are a far cry from what Meghan would be able to wear as a royal, and while tiny cut-offs might not be her style, we think these bermuda shorts would be. To bring the outfit back to her comfort zone, a casual-but-elegant satin shirt provides the perfect juxtaposition to the shorts.
dress /dress (plus-size) / sandals / sunglasses / hoops / bag
Meghan has rocked stunning casual dresses a time or two, and we can't think of anything better for a California summer than this tiered babydoll dress. An addition of a pair of sunnies in her signature shape and tortoise pattern and subtle accessories make the look right up her alley.
pants / pants (plus-size) / blazer / blazer (plus-size) / tank / sneakers / sunglasses
We love a pantsuit moment, and we still daydream about Meghan's black one that she wore back in 2018. Pants weren't allowed to be a huge part of her royal wardrobe, so we'd love for her to turn up in this badass light purple combo, made casual with sneakers and a sweater tank underneath.