I'll be honest: I never used to pay much attention to any of the royals. Besides the once-a-decade wedding, they flew under my radar—that is, until a certain American joined the clan.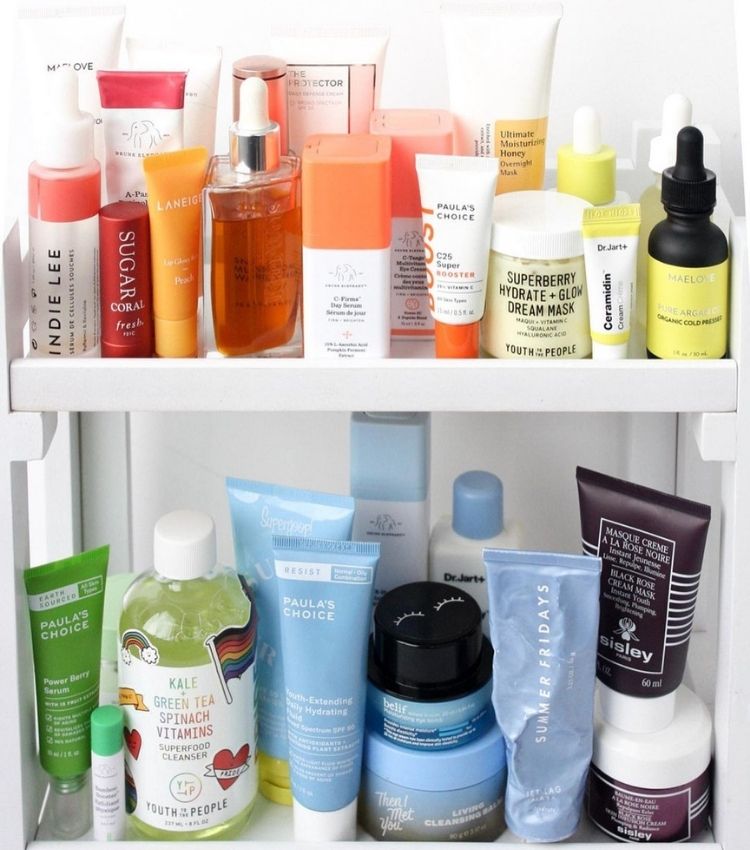 the wrong order can reduce effectiveness
Meghan Markle's style is, in a word, impeccable. Every time she steps out in public, she's wearing something that's begging to be replicated by us commoners, and while we might not have a stylist and tailor and unlimited funds, damn it, we can try.
Since Meghan's departure from her royal life and a new beginning in LA, we haven't seen too much of her—but we know that with lessened restrictions on what she can wear, it's going to be even cooler than usual.
These Meghan-inspired quarantine outfits might not be exactly what the Duchess is wearing—but based on the glimpses we've seen and her past streetwear looks, we'd guess it's pretty close. Here's how to dress for quarantine, royal style.
leggings / T-shirt / rain coat / baseball cap / shoes
About a year ago (while she was still pregnant with Archie), Meghan was photographed in a now-famous outfit that is what athleisure dreams are made of: an all-black ensemble with a camel coat, topped off with a black baseball cap. Nothing says "off-duty royal" more than this little number.
sweatshirt / jeans / sandals / sunglasses
If you tried to count the time Meghan's been spotted sporting stripes, you couldn't. Instead of the striped button-up that she's often seen wearing to more casual events, we're betting the Duchess is wearing a cozy, sweatshirt version for her quarantine. If at-home denim makes you grimace, don't write us off just yet: this boyfriend pair is so soft you'll think you're wearing the joggers you've worn every day for two months. Add in a pair of Meghan's go-to (affordable) sunglasses, and you're good to go.
top / shorts / sunglasses / sneakers
If there's one thing Meghan Markle loves, it's a white button-up. She's the ultimate example of how the wardrobe staple can look cool and relaxed, rather than formal and office-ready. Pair with white sneakers and distressed denim shorts for an isolation outfit that will make you take a couple more walks around the block to show it off.

shirt / hat / leggings / sneakers
This week, Meghan and Harry released a video to celebrate baby Archie's first birthday, and while the purpose of the video was to give us plebeians some heartwarming footage of Archie, Meghan's relaxed look is what pulled my eye. What was she wearing? A chambray shirt topped off with a messy bun. Meghan loves a baseball hat, and this one combined with leggings and sneakers will take some of the prep away from the shirt.
T-shirt / hoodie / shorts / espadrilles / sunglasses
I meant it when I said Meghan wears blue and white stripes all the time—but for warmer days, this is the perfect way to wear them. It's relaxed and casual but still looks like you're actually dressed for the day, which at this point in time, I'd bet is what many of us are craving. These wear-everywhere espadrilles are a perfect option for a Meghan-approved non-sandal summer shoe option.
pants / shirt / sneakers / sunglasses
A few weeks ago, Meghan was spotted delivering food with Harry while wearing a sleek chinos + tee + sneaker combination. Rid your mind of the stiff, business-casual chinos of years past—now, we're all about soft, breathable, cotton versions. This pair is a team favorite and is perfect for quarantine, since they feel the same as joggers but will make you feel like, you know, a real human again (and will be work-appropriate after this is over!).
jumpsuit (5 colors available) / sandals / sunglasses
Meghan is known for rocking a jumpsuit or two during her time as a Duchess, and this cotton one is the perfect way to feel like you're wearing pajamas all day while still looking chic. We're calling it now: this jumpsuit is our summer uniform.