If you've been on TikTok any time within the past six months, you've probably seen the likes of Merit Beauty floating around. Be it their cult-favorite complexion stick or their new bronzer that had beauty influencers floating on cloud nine, they've taken "no-makeup makeup" and given it a whole new meaning.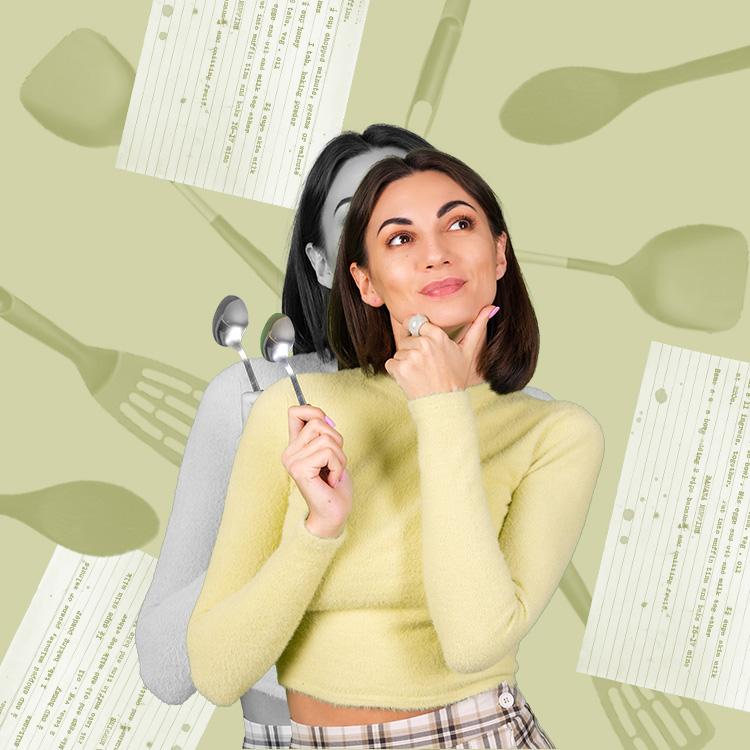 high in protein, good for gut health, and anti-inflammatory? yes, please!
Founded by Katherine Power—the cofounder of Who What Wear, Avaline Wine, and Versed—in 2021, Merit is clean, vegan, cruelty-free, and self-described as "minimalist beauty." You could liken them to a Glossier for grown-ups, with products that are meant to give subtle results that actually deliver. They offer a total of 10 products, which when combined create no-makeup makeup that's perfected, but not overdone.
After getting served enough content focusing on how incredible their products are, I decided it was time to test out Merit Beauty myself. After over a month of using all of their products, here are my honest thoughts on each of them.
A lightweight, bi-phase serum, Great Skin is described as having a weightless formula that absorbs into the skin quickly with no residue, leaving skin plumped, hydrated, and prepped for makeup.
As someone with very dry skin, this sounds great, but I feared it was too good to be true. Most serums that aim to leave a glow tend to veer on oily, and end up making my skin slick for a couple hours, only to disappear shortly after. But this serum is truly unlike anything I've ever tried. The texture is extremely liquid-y, and upon feeling it, I assumed it would perform similar to an oil, but isn't even remotely similar. It makes my skin visibly glowy, but not greasy, and what makes it different to me is its lasting power.
When I use this in the morning and apply makeup on top of it, my skin looks healthy and hydrated literally all day long. Whether it's due to the four different types of hyaluronic acid it boasts or the cacao seed extract that helps to plump, it is a game-changer in making my skin look healthier—especially now that it's winter and my skin is suffering even more than usual. I use this on its own on makeup-free days for an extra glow, and under makeup, and it's a stand-out product either way.
If there's one type of makeup I have in excess, it's complexion products. I am an absolute sucker for a new foundation launch, and own more than I'd care to count or admit. Since my acne and texture are both under control right now, I like my foundations to perfect my skin with a light-medium coverage (anything more than that tends to make my dry skin look worse throughout the day).
I'm going to be honest: despite the stellar reviews of this, I didn't really expect to love it. The Minimalist is both a foundation and a concealer, and is meant to act as both in your makeup bag. Stick complexion products historically are slightly too drying for my skin, but this product changed my perspective on them completely.
I've been using this for around two months now, and it has become literally the only base makeup I reach for. It has completely changed my makeup routine. I love it so much that I convinced both my mom and sister that they needed it, and on Thanksgiving we all laughed as we got ready and all reached for ours.
One of my favorite things about this product is how completely customizable it is. On days I'm staying home but want to look put-together for Zoom meetings, I apply it like a concealer where I need a bit of coverage; on days I go out or to the office, I apply it all over like a foundation stick. Either way, it perfects my skin, but is literally undetectable on the face. It has a natural finish that's neither dewy or matte, and in my opinion, is what makes it so beautiful on the skin.
I have never used a product that blends in to look exactly like my skin like this does. I generally am someone who prefers to use an undereye concealer a shade or two lighter than my skin tone, but I put this under my eyes as a concealer also, and absolutely love how it looks. If there's one thing from Merit you absolutely need, trust me, it's this.
Earlier this year, Merit's Bronze Balm went viral after claiming itself to be "the easiest bronzer ever." It has a sheer, buildable formula with a satin finish.
I tend to be quite heavy-handed with bronzers, so this bronzer being described as "sheer" made me assume I wasn't going to love it. I feared it was going to be too natural for me, but that is not the case. This bronzer is definitely sheer and buildable, but when you blend it, it doesn't blend away to nothing like I feel many lightweight bronzers do. Instead, it leaves me with an undetectable (but still there) wash of color that truly looks like I just spent some time out in the sun.
I think anyone would love this bronzer, regardless of if you live for bronzer or fear it. It is in fact, without a doubt, the easiest bronzer I've ever used.
I really am not a huge lipstick person. I think it looks amazing on other people, but again, since my skin and therefore lips are so dry, I always feel that it looks obvious and heavy on me. But surprise, surprise, not this one.
Signature Lip is a lightweight, hydrating lipstick with a soft satin finish. I got two different shades, Slip, a warm neutral; and Tiger, a brick red. I wanted to see how I liked a nude versus a bolder shade, and I truly love them both. It's the only lipstick I've ever found that does not feel detectable on my lips, and that's actually hydrating enough for me to want to wear it. Both shades are pigmented enough that I can quickly apply a swipe for the perfect color payoff, but isn't so pigmented that I need to be super careful with it. If you want a good, everyday lip shade, this is your best bet.
After seeing both Matilda Djerf and Hailey Bieber use this as part of their makeup routines, to say my curiosity was piqued is an understatement. Flush Balm is a cream cheek tint that's lightweight and buildable with a satin finish.
I have an embarrassing amount of cream blushes, but just like Bronze Balm, Flush Balm is one of the easiest I own. It's one of those products I can throw in my purse or work bag and reapply throughout the day without any weird patchiness or looking cakey. It gives a good amount of color payoff on initial application, but also builds very well. My only gripe with it is it isn't the longest-lasting blush I've ever used, but given how convenient it is and beautiful it looks on my skin, that isn't a dealbreaker. I have the shades Raspberry Beret and Mood, and alternate between both for the perfect, natural flush of color.
If you're someone who likes your mascara to veer on the more natural side for everyday wear, this will be your new favorite. It tints and lengthens lashes without smudging or smearing throughout the day, and is noticeable without looking clumpy or harsh.
I have decently long eyelashes, so I usually prefer a volumizing mascara to just make them look a little fuller, but have grown to love this one. It's perfect for everyday wear, when you want a no-makeup makeup look but don't want to go without mascara completely. It's also incredibly easy to rinse off, and I've had no issues with it flaking or smearing, even after wearing it for 12+ hours.
Choosing a highlighter to wear on a daily basis can be a little scary. Nobody wants a stripe of sparkles or glitter on their cheeks, and for the daytime, it's nice for them to be subtle enough that you don't look like a disco ball, but noticeable enough that it just looks like you're glowing from within.
I generally can go with or without highlighter, but have fallen in love with Day Glow. If you're familiar with Glossier's Haloscope, it reminds me of that, but much, much prettier. I got the shade Cava, and it gives my dry skin the nicest amount of sheen without looking artificial. I also absolutely love the ease of the stick form, as I can just swipe it on, blend it with my fingers a bit, and go.
This is the Merit product I've been using the longest, as I got it earlier in 2022, and have used it almost every day since. Brow 1980 is a brow pomade that adds color and volume to the brows, and given that I'm a sparsely-browed girl, that's music to my ears.
The thing that stands out to me most about this product is how hard it is to mess up. With many tinted brow products, I find that I have to clean up around my brows after using them, but not with this one. It also leaves a volumized look that isn't too heavy for my thin brows, which is something I experience with many brow products (they can end up weighing my brows down and making them look even more fine). When I use this, it provides enough color that I can forego using a pencil with it, which makes it a one-and-done product that's worthy of me reaching for every day.
Lip oils are obviously all the rage right now, but I don't find most of them to be particularly moisturizing on my lips. Shade Slick is made with both rosehip oil and shea butter, and I find that it leaves my lips feeling moisturized even after it's worn off.
I opted for the shade Taupe to give me a subtle wash of color, and it is truly a beautiful lip product. It's not sticky or heavy, and feels like almost nothing on the lips. The color it provides is subtle, which is exactly what I want with a lip oil. I love using this both on its own and over top my Signature Lip.
This tiny magical brush has become a staple in my makeup routine. I use it to blend in literally every single one of my Merit products, and it makes them melt into my skin in the most flattering, beautiful way. My favorite way to use it is with The Minimalist (I use this every time I wear it to blend it in), but when I'm in a rush, I just blend in all my products with it with no problems. I also love how small it is, as it's become my go-to for throwing in my work bag for touch-ups throughout the day or in case we go to Happy Hour after work.
The verdict
I try a lot of makeup products, and at some point, it becomes hard for any to stand out, but Merit Beauty's products really are special. I love them each on their own as much as I love them together, and I can't say I've ever found products that are quite so easy to use. Many of them have become a staple in my makeup routine be it for a no-makeup look or more complete one for going out to dinner or for drinks, and I find myself not wanting to do my makeup without them. The Minimalist, Bronze Balm, and Flush Balm are definitely my Holy Grails, but there isn't a single product that I didn't love the result of.