Truth be told, the only thing I can think of that's better for the soul than a girls' trip is a mother-daughter trip. There's something extra special about spending quality time with your mom, and taking a trip together gives you both an opportunity to make memories that will last a lifetime. If Hallmark advertisements have taught us anything over the years, it's that memories are precious. And now that we're adults, time with our moms is a gift, not a given. The best way to take advantage of this time together is by making as many memories as possible.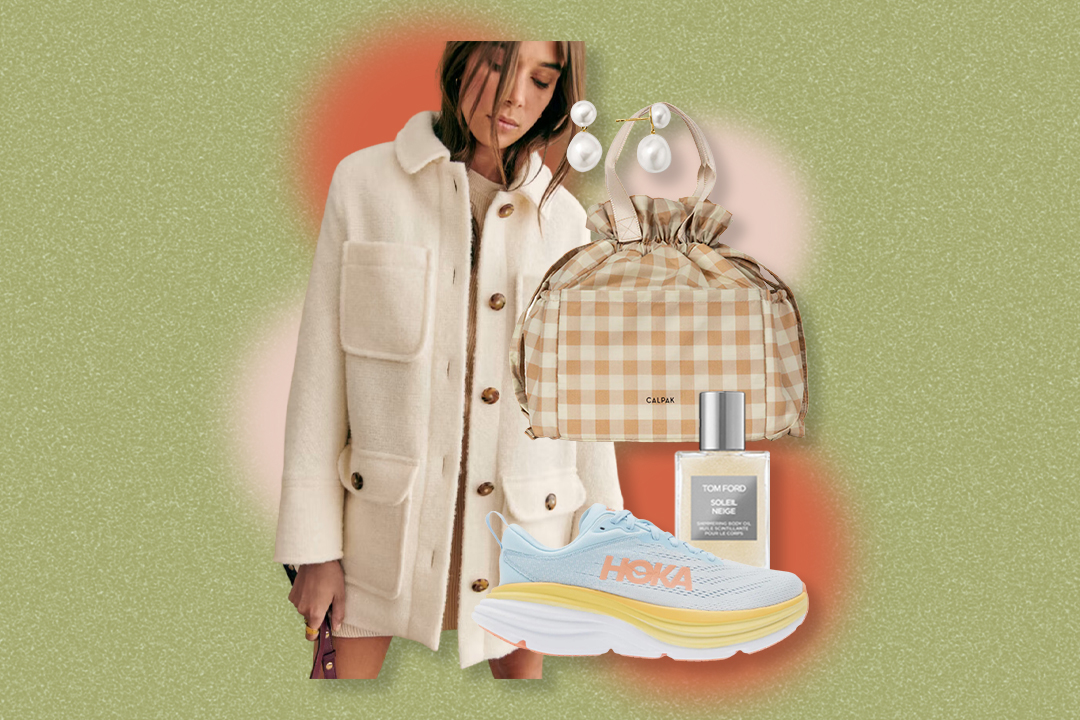 Whether you're planning a Mother's Day getaway, a well-deserved birthday celebration, or a spontaneous vacay, picking the perfect destination is the first step. With so many unique cities within the U.S. to choose from, you can easily find something for every preference. If you and your mom are looking for adventure, want to spend all day exploring a new city, or are in need of a break from daily life, your ideal destination is out there. These 10 mother-daughter trip destinations in the U.S. offer options for every travel preference. Let the trip planning begin!
The Best Mother-Daughter Trip Destinations in the U.S.
1. San Antonio, Texas
As one of the most underrated cities in Texas, San Antonio has more to offer than you could ever imagine. The city is bustling with culture, amazing food, and endless activity options. Are you and your mom history buffs, avid foodies, or nightlife lovers? San Antonio's your place. The city is of course known for the Alamo, which is a unique experience in itself that you won't want to miss. Then there's the River Walk, where you can spend days eating, drinking, people-watching, and soaking up the sun on a river boat tour. In a city with as much history as San Antonio, ghost stories abound, so sign up for a ghost tour to learn all about the city's spooky history. And, if shopping is your jam, be sure to visit the Pearl District and the Historic Market Square.
2. Napa Valley, California
It doesn't get much better than wine sampling in sunny California with your mom by your side. Spend a long weekend strolling through vineyards, learning about the wine-making process, and finding your new favorite bottle while relishing in quality time together. There are tons of wine tours in the area, of course, as well as wine trolleys that will shuttle you all throughout the area. If you want to take the adventure a step further, book yourself a hot air balloon ride through the valley for a once-in-a-lifetime experience. For a more low-key break from your vino intake, you can take a hike instead (be sure to pack a picnic), or check out one of the many art galleries and museums in the area.
3. New Orleans, Lousiana
The Big Easy is easily one of the best places for a mother-daughter trip for the energetic, curious bunch. You'll have the time of your life perusing the French Quarter, eating authentic Cajun cuisine, and taking in the culture of the Crescent City. If vibrant nightlife or exciting festivals and events are a must-have, New Orleans will deliver every time, especially near Bourbon Street. Home to legends like ghosts, voodoo queens, and vampires, this southern city is jam-packed with lively activities. So if you and your mom are nature-lovers, you can even take a swamp tour to experience life on the bayou. Don't go to New Orleans without checking out the French Market, seeing the St. Louis Cathedral, and stopping at Café du Monde for beignets and café au lait.
4. Sedona, Arizona
Adventure is out there in Sedona, Arizona! For the mother-daughter duo who can't get enough of the great outdoors, this desert town is the place to be. The adventurous possibilities are truly endless, with numerous hiking trails, water rafting, Jeep tours, and even horseback riding experiences to choose from. Then, when you're tuckered out from a day in the sun, book yourselves a relaxing massage or spa experience to unwind. The best of both worlds sounds pretty great to us!
5. Boston, Massachusetts
Another way to experience the best of both worlds (in this case, the present and the past) is by heading to Boston, Massachusetts. With more historical sites, monuments, and museums than you can count, history buffs will never have a dull moment in Beantown. Can't-miss historical sites include the Freedom Trail, Harvard University, Boston Public Library, and Boston Common. Of course, if you're a sports fan, you'll want to tour Fenway Park. For some fun afterward, you can also hit up places like the Samuel Adams Brewery, Brattle Book Shop (one of America's oldest and largest used book shops), and the Cheers bar, which inspired the sitcom of the same name. Another great part of visiting Boston? You can easily day-trip to nearby locations like Salem or Newport, Rhode Island.
6. Galena, Illinois
Midwestern gals, rejoice! You don't have to go across the country for the perfect mother-daughter trip destination. Galena is a charming, picturesque town just three hours west of Chicago that's filled with spas and relaxing experiences, historic tours and museums, and other unique experiences. We recommend making this a road trip so you have space to bring home plenty of souvenirs from their extensive shopping options, from boutiques to antique stores to artisan gift shops. Galena is also home to some impressive wineries, breweries, and distilleries that you won't want to miss.
7. San Diego, California
If your interpretation of the word "vacation" involves relaxing, soaking up the sun, and spending countless hours on the beach, check out San Diego, California. While you're there, take advantage of your proximity to the ocean by trying some water activities like fishing, surfing, scuba diving, and more. You won't want to miss Balboa Park, a 1200-acre space filled with museums, gardens, and also the famous San Diego Zoo. Visit the most charming neighborhood of the city, La Jolla, for unique dining experiences, shopping, and sea lion watching. And for an unforgettable view you'll want to tell everyone about, go to Sunset Cliffs. Bring a bottle of bubbly and some snacks and watch the sunset for the perfect evening.
8. Park City, Utah
A mother-daughter trip doesn't have to be reserved for warm-weather destinations. If a wintery getaway is more your speed, consider Park City, Utah. Especially if you love (or are interested in trying out) outdoor winter activities like snowshoeing, snowboarding, or skiing, you'll have a blast in this gorgeous mountain town. It is the quintessential winter wonderland, but you'll also find plenty to do during the warmer months with options like hot air balloon rides, horseback riding, and wellness activities galore.
9. Waco, Texas
The hit HGTV show Fixer Upper put Waco on the map as a travel hot spot. If Joanna Gaines is you or your mom's soul sister, make dreams come true by heading to Waco to see the magic firsthand. Fans of the show should, of course, head to Magnolia Market, where you'll find shops, a bakery, a coffee shop, a ballpark area with food trucks, and the newest edition, a beautifully renovated church. Venture into the city to eat at Magnolia Table, visit Chip and Jo's original shop, and track down some of the homes they've renovated in the area. Outside of the Magnolia empire, you'll also find tons of other local shops, the Dr. Pepper Museum, and the Texas Ranger Hall of Fame.
10. Charleston, South Carolina
There's no place quite like Charleston for a girls' trip, especially one with your mom. The city offers a magical mix of horse-drawn carriage rides down cobblestone streets, tours of historical sites and houses, and unique southern traditions. Spend the week exploring, shopping the four-block City Market, taking in the gorgeous pastel architecture, eating fresh seafood, and taking a walking ghost tour (or ten). Charleston has something for everyone, including golfing, spas, shopping, and art attractions. It's truly southern charm at its best.