While finishing your undergrad is beyond exciting and obviously something to celebrate, this major accomplishment brings the newfound stressors of being an "adult" in the "real world." It comes with questions like: How exactly do I use this degree? What am I supposed to do with all my spare time now that I'm free from endless studying and essay writing? Just as importantly, how can I still keep the student discount rate for my Hulu and Spotify accounts? And then, of course, probably the most pressing question of all: Where the hell do I move to now?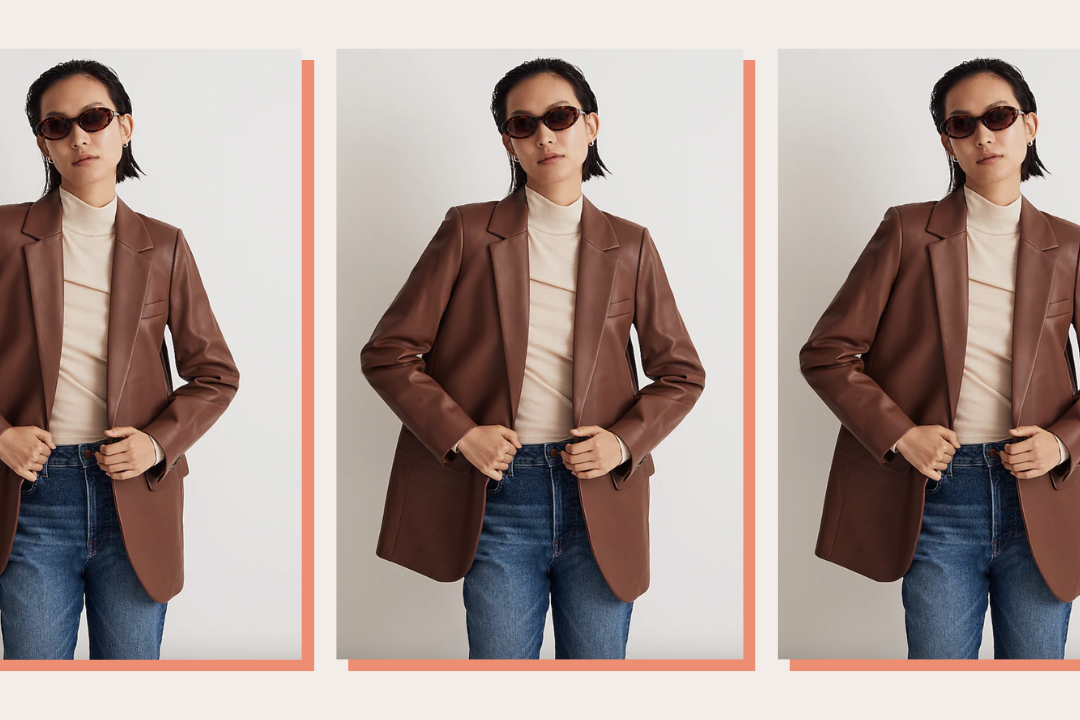 time for your fall wardrobe update!
Maybe you plan to move back home or stay in your college town for the time being, or maybe you landed a sick job that made the location decision for you—all of which are amazing options. However, if you're itching to move to a new city, choosing the right one can be pretty overwhelming. So you turn to the internet for some guidance and are met with seemingly every 20-something-year-old on this earth making the move to Los Angeles or New York City. As someone who was born and raised in LA and has visited NYC countless times, I can attest that they're… a lot. But don't fret—there are tons of underrated U.S. cities perfect for a post-grad move.
To make your search a tad less stressful, here are 8 different, just-as-cool cities to consider for the big move:
Austin, Texas
The epitome of underrated U.S. cities, IMO: Austin. They literally made a reality show called Twentysomethings: Austin about how great of a city it is to move to in your twenties. If that's not enough of a sign to give it a try, I'm not sure what is. This up-and-coming city has been deemed the best city in Texas—and possibly takes the cake for the entire southern United States.
Known for incredibly friendly locals (probably due to the fact that it's one of the sunniest cities in the country), Austin offers tons of outdoor activities like hiking trails and kayaking on the Colorado River. Plus, it has amazing food (crucial) and no state income tax (bigger take-home pay, baby). The pros list truly goes on and on. Plus, if entertainment is big on your list, Austin has more live music venues per capita than any other city in the country. There's a solid chance you'll never be bored again.
Post-grad neighborhoods: Hyde Park, Zilker, and Old West Austin
Chicago, Illinois
If you're a big city gal through and through, Chi-town may be the place for you. Sometimes referred to as a smaller, cleaner version of NYC, Chicago is a great option for someone who wants city living without the jaw-dropping price tags of LA and New York. With generally affordable housing and tons of career opportunities due to its diversity and population size, it's an ideal spot for that first out-of-college job and lifestyle. Chicago also offers incredible food (don't worry, there's more than just deep-dish pizza), a super fun entertainment scene (hello, Lollapalooza), and killer public transit (goodbye, car payments). Basically, everything you need as a young person wanting to thrive in the big-new-scary-adult world is right at your front door.
Post-grad neighborhoods: Lincoln Park, River North, and Bucktown
Seattle, Washington
As someone who's lived in Seattle for almost four years now while attending college, I literally cannot recommend it enough. Being from southern California, I was definitely nervous about the culture shock coming my way—but I fell in love almost instantly with Seatown. The city is full of cute and fun neighborhoods, funky restaurants and stores (best coffee shops in America, BTW), a great nightlife scene, and a wide variety of affordable living options (at least compared to what I'm used to in LA). Plus, it has incredible career opportunities—particularly for people looking to break into the tech world.
However, the absolute best part of the city is its beauty and proximity to nature. World-class hiking, skiing, national parks, lakes, and overall greenery surround all of Seattle, making it the perfect balance between city life and outdoor life. The best of both worlds, if you will.
Post-grad neighborhoods: Capitol Hill, Belltown, and Lower Queen Anne
San Francisco, California
I personally like to describe San Francisco as a love child between Los Angeles and Seattle. It takes the best of both places, mixes them together, and gives us a gorg NorCal city made up of fun, colorful buildings that look straight out of a movie. Plus, the mountains and hills of Napa Valley and Lake Tahoe are right next door, the Pacific Ocean is a stone's throw away, and the gigantic Golden Gate Park is right at your doorstep (fun fact: GGP is actually bigger than NYC's Central Park). You'll never feel isolated from nature—even in a bigger city setting.
San Francisco is also dominated by younger people, which provides endless opportunities to meet new people at all of the incredible restaurants, bars, street markets, and activities the city has to offer. Oh, and the public transit is 10/10 (buses and biking, of course, but have you seen those adorable cable cars?). With elements to pique every type of person's interest, SF is definitely worth a shot.
Post-grad neighborhoods: Mission District, Nob Hill, and Haight Ashbury
Washington, D.C.
Contrary to popular belief, Washington, D.C. is still a great post-grad city even if you don't plan to enter any realm of politics as a career (if you are looking to get into this line of work, though, this is very much the place to be). As the political hub of the country, D.C. has an incredibly rich and diverse culture that allows you to meet people from all walks of life.
Another plus? Its highly efficient public transit system and bike-friendly roads make getting around easy. That leaves you with plenty of time to explore the endless amount of museums, beautiful architecture, and scenic views it has to offer. Did we mention the city is known for having a very consistent, stable job market? A huge win for anyone straight out of college. If you're a young professional looking to work hard and play hard as well, D.C. is one of the best underrated U.S. cities for you.
Post-grad neighborhoods: DuPont Circle, Adams Morgan, and Shaw
Denver, Colorado
Outdoorsy girlies, look no further. If you want to be surrounded by some of the most beautiful natural scenery in the country—but don't want to live in a tiny mountain town—Denver has your name written all over it. You'll have any and all outdoor activities right at your door (for both winter and summer—don't worry) and nearly constant sunshine (CO is one of the sunniest states in the U.S.).
Denver also offers a super reasonable cost of living and an incredible food and beer scene (the city boasts more than 150 craft breweries). It has everything you need for a more laid-back approach to your twenties while still providing the buzz and excitement of city living. To revisit outdoor activities… you're just a couple hours away from Aspen, AKA the best skiing in the country (the Kardashians visit every year, so you know it's worth the hype).
Post-grad neighborhoods: Capitol Hill, Lower Highland, and Cheesman Park
Philadelphia, Pennsylvania
Famous for its big-city amenities and small-town charm (and the Philly cheesesteak, duh), Philadelphia is a great choice for a first-time transition into city life. It offers the amazing restaurants, shopping, nightlife, and arts of a city like NYC—but with a more manageable size that welcomes newcomers with open arms. It's the ideal balance between an exciting lifestyle and not feeling like the city's going to eat you alive.
Philly is also walkable, bike-able, and has functional public transit (LA could never), which makes exploring your new city super easy and not ridiculously stressful. Plus, it's one of the most diverse cities in the nation, so you'll get to immerse yourself in so many different experiences and meet people from a ton of backgrounds, which is the best way to grow IMO.
Post-grad neighborhoods: South Philly, Center City, and East Passyunk
Nashville, Tennessee
One of the most daunting things about moving to a brand-new place is fitting in and making friends, right? Well, Nashville is known for having some of the friendliest locals around, making the whole shebang a tad less scary (hello, Southern hospitality). It's also one of the best food cities in America, with tons of options for any kind of cuisine in addition to their world-famous BBQ and hot chicken (my mouth is watering as we speak). But alas, food isn't everything, so you'll also love the thriving live music scene, some amazing nightlife, the Greenway (some gorgeous nature in the city), and its general affordability. Grab those cowboy boots, ladies.
Post-grad neighborhoods: East Nashville, Germantown, and Hillsboro-Belmont