When the sun sets before 5 p.m. and the winter weather makes it unbearable to step outside with less than four layers on, the urge to hunker down and never leave the house is strong. Every winter, I find myself making excuses to cancel plans and procrastinating simple tasks like grocery shopping just to avoid going outside. But when I think back to childhood, romping around in the snow and returning home with pink, mostly numb cheeks was the best. I loved all sorts of winter activities because they got me out of the house and helped me make the most of an otherwise gloomy season. How much better would I feel if I approached every winter with that mindset?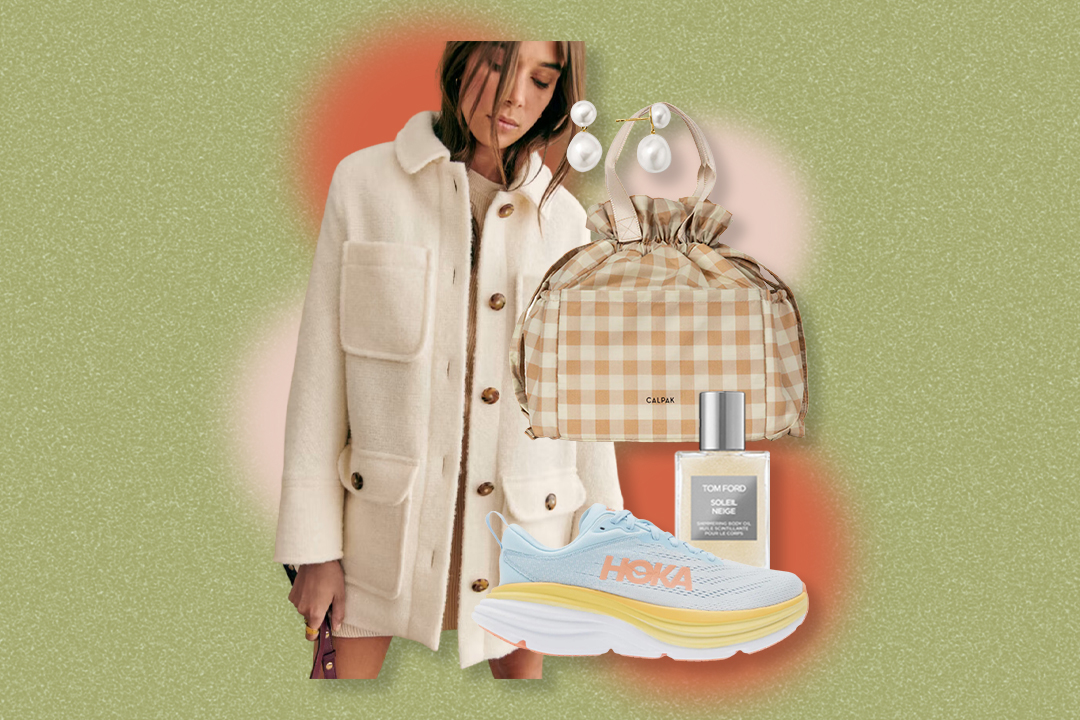 So in the spirit of not letting the cold keep us inside, here are 7 outdoor winter activities that'll get you off your couch and help you enjoy the winter wonderland outside your door.
Go Sledding
Inner child, this one's for you. Sledding is one of those simple joys that I think people of any age can enjoy. The next time you get served with a few inches of snow, head outside with a sled (you can find cheap ones at any sporting goods store this time of year) and find a tall, but not too steep hill near you. Gather a few friends and make it a race to the bottom–and then again back up to the top!
Visit a Local Market
In my city, summertime means farmer's markets, but wintertime brings something even better: the local Christmas market. These seasonal events typically involve live music, yummy treats, and all sorts of seasonal decor and gifts (often made by local artisans). Locate one in your area and spend an afternoon wandering from booth to booth with a mug of mulled wine in hand.
Rent Snowshoes
This may not immediately come to mind when you think of winter activities, but trust me: Snowshoeing can be so much fun! I had my own pair of snowshoes growing up and loved trekking around feeling like I was walking on (frozen) water. Snowshoes can be pricey to purchase, but you can often rent them from a local park, making this a fun, inexpensive weekend activity to do in the winter.
Take a Winter Hike
With the right apparel, hiking is a year-round activity. For winter hikes, you'll want to wear several layers of clothing to help you stay dry and comfortable, and aim to cover as much of your bare skin as possible when it's extra cold outside. The right footwear is also key–choose boots that are well-insulated, waterproof, and equipped with good traction in case the trails are slippery.
Go Ice Skating
There's a reason almost every rom-com set during wintertime features at least one ice skating scene. It may be cliché at this point, but the magic of skating around under the stars–preferably with holiday music playing in the background–cannot be denied. Grab your significant other for a romantic evening or invite your besties and make it a friend date. Be sure to bundle up–all those layers make great padding if you take a tumble.
Try Cross-Country Skiing
Plenty of people flock to ski resorts every winter to hit the slopes. But if you're new to skiing or not planning on traveling this winter, consider cross-country skiing instead. Many parks offer rentals for skis and poles, and once you've got your gear, all you have to do is shuffle your feet a bit and you'll be gliding around on the snow in no time.
Build a Snowman
Building a snowman was one of my favorite winter activities growing up, but you don't have to be 12 or under to enjoy patching together your very own Frosty. Get creative with a unique silhouette or non-traditional accessories to personalize your snow sculpture. When you're done, treat yourself to a cup of hot chocolate as you admire your handiwork from the window.