If someone were to add up the amount of hours I've spent searching for what to watch on Netflix versus actually watching something, they'd end up with the stark ratio of about 5:1. Yep, that's 500 percent more time scrolling than viewing. It really sucks the life out of me to sit for hours swiping left on shows and movies that I'm just straight-up not into while the once-hot-and-fluffy bowl of now-cold-and-stale microwave popcorn sits wistfully in my lap.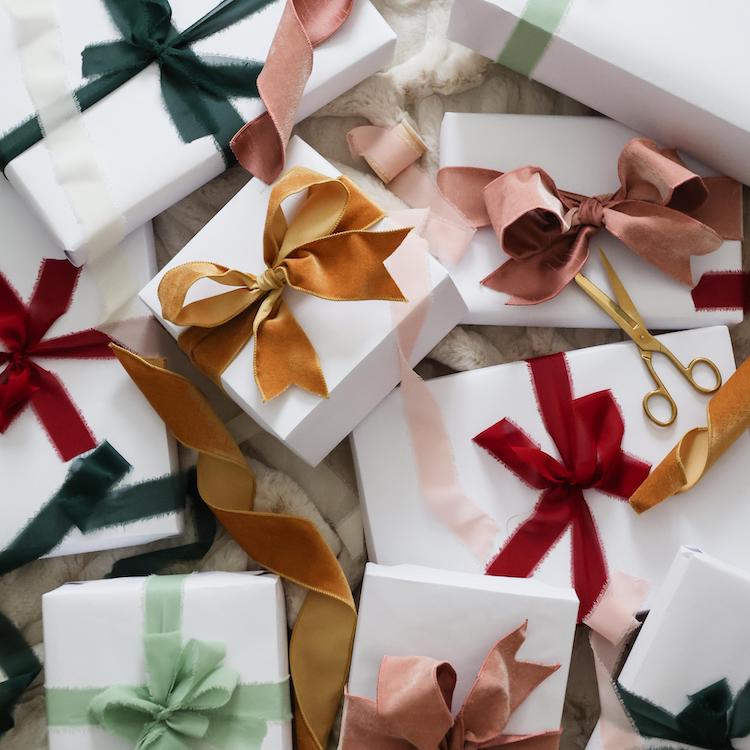 the perfect gifts for everyone—and we mean everyone—on your list
After enough time wasted on this task, like many of my other life decisions, I concluded that there's no better place to turn to than the stars to tell me what I need to watch and what snack I need to nibble on while doing so. I've come to fully trust these celestial bodies—that have tastefully advised me to wear a cashmere lounge set to WFH or that my next vacation should be a spa retreat in the South of France—to also tell me how to plan a successful and fulfilling movie night for myself.
For the next time you find yourself groaning over having to answer the dreaded questions of "what are we watching?" and "what are we eating?" just remember, your zodiac sign is your spiritual guide now, and it's here to save the day. Whether you're a thrill-seeking Aries, an aesthetically-charged Libra, or an analytical Capricorn, leave it to astrology to guide you to your ideal Netflix movie and snack match made in heaven.
Thrillers and sci-fi are ideal genres to get an Aries's adrenaline rushing and keep them engaged, which is why Ex Machina is a perfect movie night pick. Featuring Alicia Vikander as a beautiful, yet deceptive robot, they might just find themselves resonating with her and her fiery qualities. The bold leaders of the signs deserve the bold leaders of snacks: potato wedges.
Classic Tauruses love using their senses to the max in everything that they do, which is why the visually appealing, soft-pop-infused, French-set, food-laden Julie & Julia is the ideal film to envelop themselves in. Add the comfort of a warm soft pretzel dipped in your favorite sauce to your movie experience, and voilà (insert chef's kiss)—you'll be living the dream.
Geminis crave constant stimulation and need exciting films with all the twists, turns, and intriguing characters they can get to keep their interest high during their movie experience. Enter Murder Mystery. With its exotic locations, twisty plot, and unusual suspects, Geminis will surely keep their eyes peeled to the screen the whole time while snacking on this spicy ranch Chex Mix to keep them engaged.
There may not be any sign more in touch with its emotions and childlike curiosity than a Cancer, and they love the movies (and snacks—like these chocolate chunk cookies) that bring out that side of them. The Half of It is about smart, introverted teen Ellie Chu who agrees to write a love letter on behalf of a jock, but then ends up falling for his crush. It'll make you laugh, cry, and everything in between.
Leos love a good rom-com about besties and have an affinity for some good old-fashioned drama. First Wives Club is a classic girl power movie about three women who plot against their cheating husbands to get what they deserve, and do so iconically. Cheer on these leading ladies while munching on some chipotle nachos that are as vibrant and eclectic as Leos themselves.
There's nothing more Virgo than a main character who goes back into time over and over (and over) again to perfect one single moment. Virgos are often closeted romantics who live for a classic, honest romance that'll tug at their heartstrings, and About Time will do just that. Opt for a semi-healthy/semi-indulgent snack, like avocado egg rolls, to stay on brand with your Virgo-ness.
Libras are more in sync with beauty and aesthetics than any other sign of the zodiac, which is why this movie (and this cheese board!) is their wonderland. The Bling Ring is about a group of young, impressionable teens who break into wealthy celebrities' homes in a chain of high-profile robberies. It features an amazing cast, incredible visuals, and a soundtrack full of bangers. This will also make Libras exercise their ~diplomatic and judicial~ side to try and figure out what sort of consequences these kids should ultimately face.
Scorpios truly have mastered the art of scouring out hidden gems for a movie night. A good, dark documentary is always up their alley, especially when the topic of it is something out of the ordinary. Sour Grapes is a doc about a wine-collecting con man who cheated many out of millions of dollars by selling fake wine. It's full of deception, intrigue, and a LOT of wine (so rejoice, my little scorpions).
You'll definitely have to pour yourself a glass of red in the spirit, and snack on this hummus with it. Just like a Scorpio, it's a rich combination of complex flavors that'll be sure to satisfy your palette.
Action, adventure, and travel is the Sag's mantra, and Extraction is all that—with Chris Hemsworth in the lead role, no less. He plays a black market mercenary who is sent to Bangladesh to rescue the kidnapped son of an international drug lord, and gets himself into more deadly scenarios than you'll be able to count. It's a bold, fiery film, just like the spicy Kung Pao chicken wings you'll devour while watching it.
Caps are one for a solid script with a mental component that'll get their minds actively engaged in problem solving throughout a film, and Molly's Game (written by Aaron Sorkin) is super fast-paced and keeps you on your toes. Jessica Chastain plays a high-stakes celebrity poker game runner whose self-built, lavish lifestyle nearly lands her in prison. The perfect snack for this is something you can keep popping into your mouth without your eyes having to leave the screen, which is why crispy roasted truffle chickpeas are the way to go.
Full of quirky characters, incredible writing, and questionable morals, The Social Network is sure to resonate with Aquarians everywhere. It dives into the story of a young Mark Zuckerberg and his classmates at Harvard who planned, developed, and launched Facebook—and shows the rough path full of college politics, friendship, and betrayal that got him there. Pair their outside-the-box thinking with some outside-the-box wok-seared cashews.
Frances Ha tells the story of Frances (played by the glorious Greta Gerwig) who pursues her dreams to make it as a modern dancer in New York City. While she doesn't possess the raw talent, she throws herself into it with all the enthusiasm she can possibly muster up. Dreamy, artsy, and sentimental, it's literally synonymous with a Pisces' spirit. To keep with the childlike dreaminess, you'll want a sweet treat like this honey and almond caramel corn.