Here at The Everygirl, we understand the nature of busy women. You barely have time to eat breakfast in the morning, let alone spend the day surfing the web. That's why this week, we're sharing some of our favorite articles on pop culture, design, and more.
Our amazing friend Lauren is showing us all how to rock the easiest summer trends while also feeling easy like Sunday morning. Brb, living in linen dresses and neckerchiefs all summer long.
Obama led up to the glorious reveal on Instagram with a few other posts celebrating college graduates across the country and her anniversary with Barack — just a little way to make us fall even more in love with her. Mission accomplished. Go ahead and preorder it now.
Answers to the prayers of beauty lovers everywhere — we're particularly psyched for NARS's Orgasm Afterglow Lip Balm (finally!!!) and the OUAI Sum of a Beach Ombre Spray (Sun-In resurrected?!).
June 15th can't come soon enough. Netflix is promising more tears, more avocado, and more love and hilarity — we are here for it!
well well well we meet again @realDonaldTrump pic.twitter.com/WajEXiAQVi

— christine teigen (@chrissyteigen) May 23, 2018
Tbh, we didn't even know this was a thing The Donald's news cycle moves so quickly. BUT Chrissy Teigen is psyched about it, which means we can expect more sassy tweets from the POTUS's least favorite fan. As one user commented, "Twitter just got entertaining again."
TL;DR — lots of guys from Florida (they might all be fitness coaches?), lots of guys with "former" in their job title, one banjoist, and one social media participant. We've already started drinking our rosé in preparation for Monday's premiere. Is that too soon?
It's made with Star Dust (which I absolutely believe to be real magic) and comes with a temporary tattoo (!!!!!!).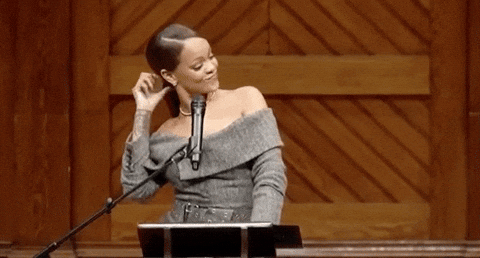 It's time to turn to the stars – and by stars, we mean your astrology sign (OBVIOUSLY).