If moving or relocating isn't stressful enough, moving under a global pandemic multiplies that stress by 10. As we tackle continued guidelines for social distancing, wearing masks, and frequent sanitizing, it probably isn't the most optimal time to pack up everything and move to a new place, but life waits for no one—and no pandemic.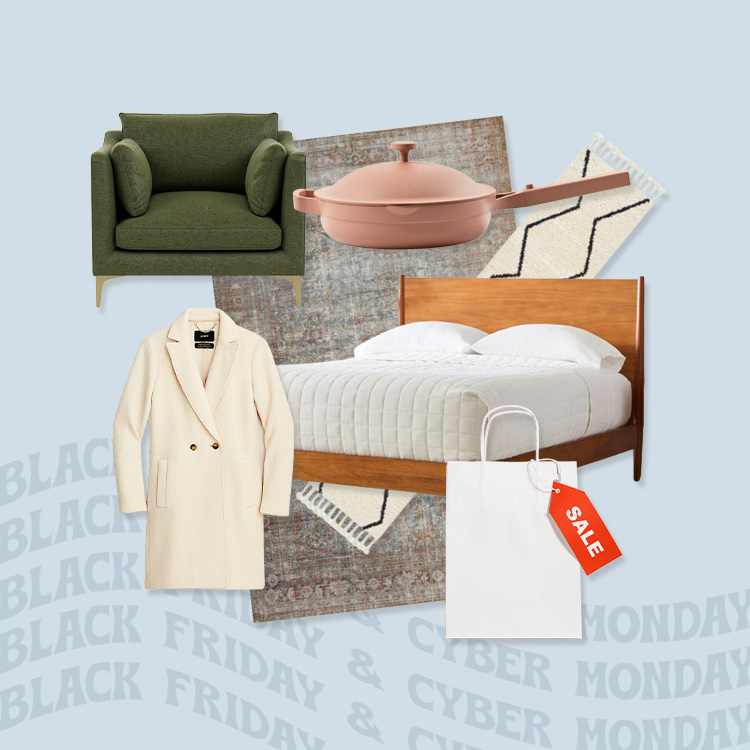 we combed the internet for the best OMG-CANNOT-MISS deals
For many, moving is inevitable, even during these times. Whether you are purchasing your first home, finally moving out on your own, or relocating for a new job, the process of moving is daunting, and worrying about the health of you and your family while moving during the COVID-19 pandemic poses its own challenges.
If time is ticking on your move, make sure you are well-prepared with a few tips on staying safe and healthy while doing so.
1. Check for safety and sanitary practices
Before you plan to move or relocate, it's important to check for the safety practices of any business you might be using to assist you, from packing and moving services to utility providers who will be in your new home setting up your services. All businesses should be taking precautions to limit their exposure to you and your home due to social distancing, including wearing proper masks and gloves and reducing their time in your home.
Call your movers to discuss their safety precautions and hygiene practices during COVID-19, including the sanitation of their moving supplies and trucks, and whether their employees follow social distancing guidelines. If you are moving yourself and reserving transportation, make and confirm your reservation online to seamlessly and safely prepare for your move. During the pick-up of your moving van or truck, confirm that the equipment has been properly sanitized, and bring your own cleaning supplies, masks, and gloves to thoroughly clean the equipment yourself.
2. Be cautious when using recycled supplies
It may be tempting to save a few bucks during your move by grabbing free, used boxes and moving supplies, but it could also be a potential health hazard. Since the coronavirus can live on various surfaces for at least 24 hours, be cautious when recycling and reusing old boxes and packing supplies from friends, family, or local businesses and neighbors.
Big box stores supply unused moving supplies to help you pack as safely as possible. This ensures that there's no risk of transporting germs into your old and new home. Many moving companies will also provide their customers with new boxes and packing supplies as a part of their services.
If you're looking for ways to save money on moving supplies, reach out to trusted resources like family or friends for leftover, gently-used materials before searching for free supplies online from local resources. Most likely, close family and friends will have unused boxes available, but make sure to confirm that they've only been used once. If you must use free recycled items, make sure to clean all supplies before and after packing and moving to ensure your safety and health.
3. Clean as you unpack
Depending on where you are moving to, whether it's a new apartment, a new home, or back in with family, friends, or a roommate, your new space may or may not be fully cleaned or disinfected properly, especially if there were former tenants living there right before you moved in. No matter how safely you might move, taking all precautions and safety measures, your new place might not be cleaned properly.
Plan to do a deep clean during your move to ensure that your new place is properly sanitized before getting comfortable and fully unpacking. Continue to follow your own safety protocols, even in your own home, until your new place is fully cleaned and sanitized:
Continue to wear protective masks and gloves while unpacking and cleaning your new home

Sanitize all the surfaces of your home, your boxes after they arrive, and the most-used areas of the home like the toilets, door knobs, and surfaces in high-trafficked areas

Try to limit the amount of people going in and out of your home while unpacking to avoid cross-contamination of any kind

If you are using a cleaning service, confirm their sanitary procedures beforehand to ensure that not only you, but also their employees, remain safe
Before getting comfortable in your new place, ensure that you are protecting yourself and your family and future guests, giving your home a thorough cleaning while you move.
4. Pack your patience
Make sure while you're packing to save enough room for your patience. With safety, social distancing, and sanitary guidelines varying all across the country, make sure to give yourself enough room and time to be prepared for the unexpected. Some states under stricter guidelines might restrict utility companies like cable technicians and contractors from servicing customers inside their homes due to social distancing mandates, so be flexible when scheduling appointments for your new home. Make sure to contact your movers and utility providers and servicers ahead of your move to confirm their safety mandates and if they are offering full or limited service.
If appointments, travel, and other moving services must be rescheduled, communicate with your new landlord, family members and potential new job about any moving delays due to the impact of COVID-19. Work with your moving company and utility providers to schedule the safest service well ahead of your move, and verify if their services or availability have changed.
Due to the precautions being taken because of COVID-19, you might have to roll up your sleeves and move yourself versus hiring movers or go without a few of your favorite luxuries in the beginning like cable or your new furniture and home décor if services like utility set ups and deliveries are delayed. Don't get discouraged; delays are expected during these times, and with the right amount of patience, flexibility and preparation, you'll be ready to embrace your new home safely.
What are some of your biggest tips to move safely this year?