If you've taken up an interest in skincare, by now, you should know to remove all your makeup before bed and drink a lot of water throughout the day to keep your skin hydrated—those are the basics. In addition to your regular skincare routine, there are other things you can do to ensure great skin. As a self-proclaimed skincare enthusiast, I have spent my fair share of time reading, talking with professionals, and experimenting to nail down the best tips for great skin. I'm sharing my favorite hacks for glowy skin that I swear by.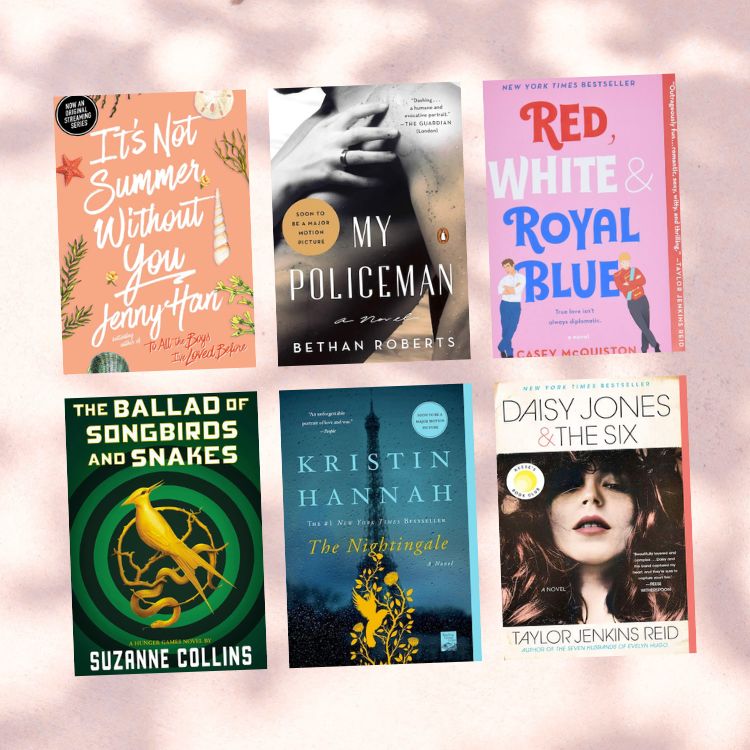 trust us: you're going to want to read these!
Use a hydrating mask right before your period
This has, hands down, been some of the best advice I've ever received. I told a facialist about my problem of hormonal breakouts on my chin around my time of the month. She suggested putting a hydrating mask on my t-zone, or where ever I am breaking out, a few days before my period to prevent it from going haywire. My skin is less prone to irritation and feels ready to handle the hormonal changes it's about to experience. It is now one of the only things to make my period a little more bearable.
Summer Fridays
You won't skimp on moisture with this editor-approved mask from Summer Fridays that we truly won't get on a plane without.
Origins
This hydrating mask has saved my skin more times than I can count, thanks to its ability to moisturize all while I'm sleeping.
Introduce double cleansing into your routine
I'm so glad my eyes have been open to the miracle that is double cleansing—first washing your face with an oil-based cleanser, and then washing with a water-based cleanser. This may seem unnecessary, but if you are only using a regular cleanser then you are only washing off the first layer of dirt. The oil cleanser pulls the oil-based impurities out of your skin and removes excess sebum and any extra makeup — then you massage it into your face which promotes blood circulation. Then, go in with a gel or foam cleanser to more thoroughly clean your skin.
The INKEY List
This cleansing balm makes it so easy to double cleanse, thanks to this easy squeeze tube (and the inexpensive price).
CLINIQUE
Consider this practically the gold standard for cleansing balms, as it removes waterproof mascara and liner in an instant.
Use an eye cream with caffeine to combat dark circles
Dark under-eye circles are something I have always struggled with, as it runs in my family. I have tried just about every eye cream under the sun and never really experienced any success. I spoke with a nurse practitioner about her professional advice on how to handle this and she told me to be sure my eye cream contains caffeine, and I realized the ones I was using weren't! Caffeine helps to diminish the appearance of dark circles as well as brightening and reducing puffiness.
The INKEY List
Wake your eyes up with this eye cream blended with caffeine, a peptide, jojoba esters, squalane, and hyaluronic acid that moisturize and plump.
Aplyn Beauty
Fight wrinkles with bakuchiol while caffeine reduces puffiness and vitamin C brightens dark under eye circles. Plus, this formula is clean and comes in recyclable packaging you can feel good about having in your cabinet.
Always wear sunscreen—even when it's cloudy
Starting to use sunscreen while you're young is so important! I use facial sunscreen every day, except when I know I'll be inside most of the day. Sunscreen not only protects your face from UV rays but also slows down premature aging and wrinkles from sun exposure. Your future self will thank you. I also am a huge fan because it reduces the appearance of pores before I put on makeup.
Supergoop!
Our editors swear by this sunscreen underneath makeup because it creates a seamless, blurred base (and the SPF 40 is merely a bonus).
Black Girl Sunscreen
No one should have to worry that their sunscreen doesn't go clear on their skin, and Black Girl Sunscreen's iconic formula has that figured out. This one is so moisturizing, we even look forward to applying it.
Add more salmon & other healthy fats to your diet
Ever since I heard that Victoria Beckham ate salmon every day for glowy skin, I was on board. The girl can do no wrong. Salmon contains omega-3 fatty acids which help keep skin moisturized and reduce inflammation. Now I don't actually eat salmon every day, but I do still try to get plenty of healthy fats in my diet by adding avocado, coconut oil, green leafy vegetables, and nuts.
Just because it's burning doesn't mean it's working
There is a skincare myth out there that if it burns and stings then it must be working, and this is not always the case! Benzoyl peroxide is a common ingredient in skincare for acne and is one of the causes of that burning. This ingredient can help you fight acne, but can also irritate your skin leaving it dry, red, flaky, and inflaming your acne even more. Products like this can dry out your skin and strip it of its natural oils and moisture. I tend to avoid products like this that make my skin feel really tight and dry.
CeraVe
Dermatologists recommend this cleanser for clearing breakouts and preventing new spots from forming—all without breaking your budget or drying your skin out (a seemingly impossible task).
Paula's Choice
For those who break out just during their period, adding a benzoyl peroxide toner like this to your routine in the days leading up your period will prevent new zits from forming.
Korean sheet masks are your holy grail
These are some of the simplest and cheapest ways to get glowy, dewy skin. After reading The Little Book of Skin Care, I became obsessed. They're packed with antioxidants and vitamins that get soaked into your face. You can find a sheet mask for any skin condition you want to fix. My skin is always left brighter, softer, and more hydrated.
Peach & Lily
I can't pass a CVS without stocking up on these masks. I swear by the travel mask in-flight, and the calming mask is perfect before a big event.
MEDIHEAL
Soko Glam's extensive collection of sheet masks is overwhelming and astounding. But this one—with collagen, beta-glucan, peptides, and elastin—is a notch above the rest.
It's never too early to start taking care of your skin
The more you take care of your skin now, the better it is going to look when you're older. It is totally okay to invest in your skin while you're young. This could mean getting regular facials, simply just drinking more water to keep it hydrated, or investing time to learn about your skin. Since everyone has different skin, It is important to identify your skin type and the products that work best for you. Not everything will work the same for everyone.