There's one thing you should know about me: I've struggled with gut issues for the better part of a decade. Bloating, constipation, stomach pain–you name it, I've had it. And because of that, I've tried everything under the sun to ease the pain. I've eliminated dozens of foods, from the usual offenders like dairy and gluten to FODMAPs like onions and cauliflower, I've bought more supplements and teas than I can count, and I've scrolled until the wee hours of the morning to try to find answers.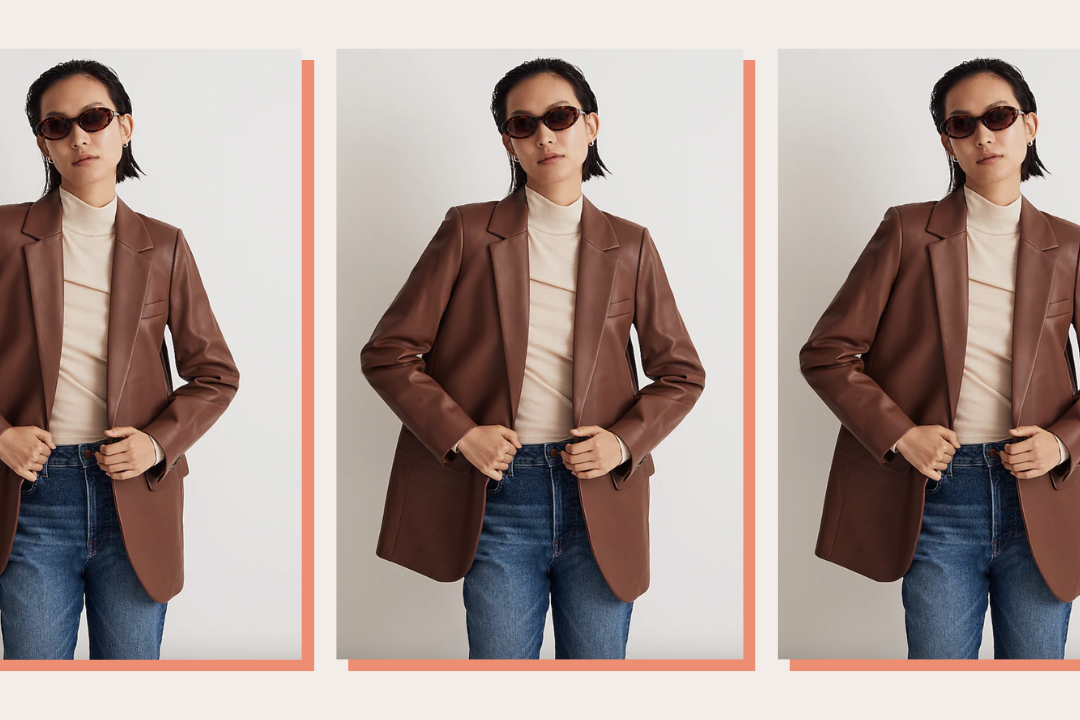 time for your fall wardrobe update!
I spent so much time in the aisles of Target looking for any sort of poop-promising supplement (fiber powders, softeners, and probiotics). I was ready to drop as much money as needed on anything that worked but too embarrassed to admit to anyone that I needed help. Every time I would leave the store hopeful with something new, become quickly disappointed that they didn't work, annoyed I wasted more money, and then do it all over again.
It's been a frustrating way to live, but I refused to accept that bloating, constipation, and stomach pain as part of my normal (after all, not going number two for five days or more is not normal). I invested in one last supplement that I kept seeing over and over again. And now I know why I couldn't escape the ads—this one actually works. Ahead, I am breaking down everything you need to know about my new holy-grail, life-saver, can't-live-without supplement, You Go Girl from My Girl Wellness, how it works, and all of the glowing benefits I have seen since implementing it into my routine.
What Is You Go Girl?
You Go Girl is "an herbal supplement that helps you never miss a movement and keep your sh!t in check," according to My Girl Wellness. Tayla Burke, the founder of My Girl Wellness, experienced her fair share of severe gut issues (learn how she healed her gut on The Everygirl Podcast!), so this brand is all about providing solutions for real-life problems women face without making you feel embarrassed. With the help of a clinically-proven all-natural herbal blend of ingredients (free of harsh ingredients that may damage your colon like other over-the-counter medications), taking 2-3 capsules each night with a glass of water can help support healthy and regular bowel movements, alleviate constipation, and rid built-up toxins from the body. The all-star ingredients are as follows:
Fennel Seed: Relaxes intestine muscles and relieves gas
Licorice Root Extract: Soothes and restores gastrointestinal tract and stomach lining
Milk Thistle: Supports liver health and cleans intestinal walls
Ginger Root: Enhances motility and emptying of the stomach
Cayenne: Fights off infectious bacteria in the intestines
My Results from You Go Girl
My hopes weren't all that high when I purchased You Go Girl for the first time because of my long repeated history. I have tried so many supplements in the past that have had me either rushing to the bathroom, caused severe stomach cramps, or did not work at all. But this supplement was different. I found immediate relief from my chronic constipation and painful bloating. This supplement quickly became a trusty friend that I count on for supporting my gut without any weird side effects like cramping, so now I'm screaming from the rooftops to all my girlfriends that This. Stuff. Works.
With the help of regular bowel movements, I don't feel as weighed down—literally. I wake up, go to the bathroom, and move on with my day without feeling as lethargic. My Girl Wellness calls You Go Girl "your bowel's new BFF" and I second that, but I have also noticed so many more improvements since incorporating it into my routine like an improvement in my energy, skin, and most importantly, my confidence. Constipation and bloating did a number on my confidence over the years, especially regarding how clothes looked on my bloated belly or how the button on my jeans dug into my already crampy stomach. Of course, I still experience bloat (I'm a human, after all), but the days of painful bloating are few and far between.
I have also struggled with and been embarrassed by breakouts for years, and while my skin has gotten better over the last year, I have seen a drastic improvement in my skin since I started taking You Go Girl. While the supplement doesn't claim to improve your skin, the skin-gut connection is real, and healthier skin can be a sign of a healthier gut, just like damaged skin can be a sign of a damaged gut. I don't think it's a coincidence that once I started having better digestion, my skin got clearer. If You Go Girl's only claim was to alleviate constipation, it would still be worth the buy, but it has done so much more for me than that. Consider me a forever fan.
Please consult a doctor or other health professional before beginning any treatments. Always seek the advice of your physician or other qualified health provider with any questions you may have regarding a medical or mental health condition. Never disregard professional medical advice or delay in seeking it because of something you have read in this article.