It's 2022, and we're living in an era where food allergies are more widely known, accepted, and accommodated for. Rewind to just ten years ago, though, and it was an entirely different story.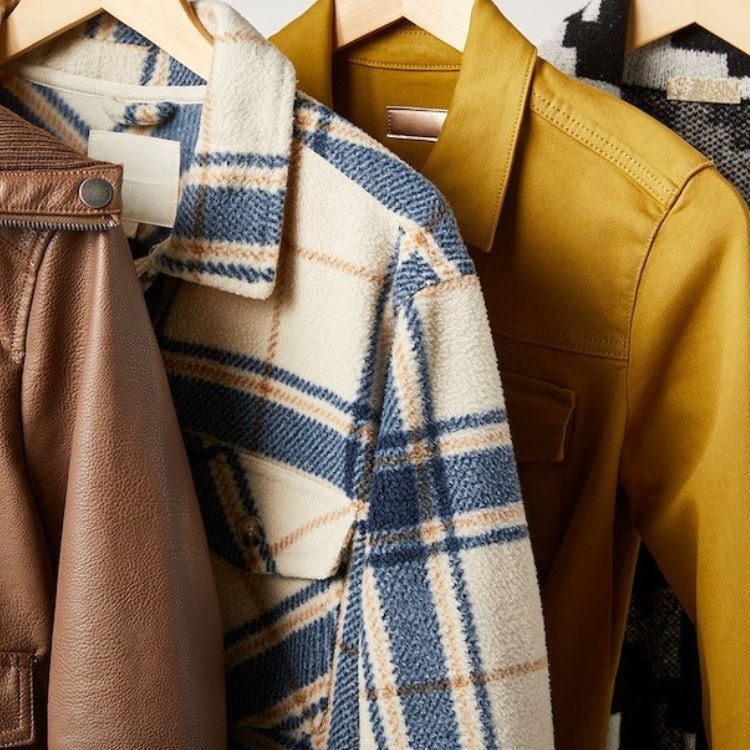 ...and it's wallet-friendly
That is how I ended up inside a Trader Joe's one Friday night ten years ago. I had just found out about my severe gluten allergy and needed to get some new food and snacks that wouldn't continue making me sick. That was a big task in and of itself, but combined with my nearly-lifelong lactose intolerance? Forget about it. The grocery stores I frequented just wouldn't cut it; they had nothing to offer. So I headed to my local TJ's and was amazed to find numerous food options I could eat.
Admittedly, gluten- and dairy-free food has come a long way since then—I can find it pretty much everywhere—but Trader Joe's has still remained one of my go-to grocery stores. It's my favorite for allergy-friendly snacks, dips, desserts, and baked goods that are good enough to enjoy regardless of whether you have a food allergy. If you're looking to elevate your snack game or find some new goodies on your next TJ's run, this is everything I get at Trader Joe's to fit my gluten- and lactose-free diet.
1. Chocolatey Coated Coconut Macaroons
As someone with a serious sweet tooth, finding gluten-free desserts that don't contain dairy can be exhausting. These macaroons, however, do not disappoint. In fact, they're utterly divine. Soft and chewy on the inside, the hard chocolate exterior adds so much goodness and flavor. Whenever I'm in the mood for something seriously sweet, I'll reach for one of these.
2. Gluten Free Pumpkin Pie Spice Bagels
Anyone who's ever bought gluten-free bagels knows that they usually come frozen, which tends to leave them chewier once thawed and more prone to getting burnt in the toaster. Trader Joe's gluten-free bagels, though, are the complete opposite. For starters, they're not frozen, which gives them a bakery-fresh feel. I'm a huge fan of TJ's plain and everything gluten-free bagels, but for fall, pumpkin pie spice is my go-to. I normally don't eat breakfast, but when I have these around, I simply can't resist.
3. Fresh Atlantic Salmon
Although my Trader Joe's trips are mainly to stock up on my favorite snacks, I can never resist grabbing a package of this salmon. I'm a major seafood lover, and salmon is jam-packed with healthy nutrients like omega-3 fatty acids, protein, iron, zinc, and vitamins B12 and D. Plus, this salmon is so fresh and super affordable. On days when I add this to my shopping cart, I'll cook it that night in the oven with some garlic, lemon juice, salt, pepper, and olive oil. Then I pair it with either rice or gluten-free spaghetti and my homemade dairy-free alfredo sauce. It's so good—and good for me, too!
4. Crunchy Almond Butter
To the surprise of absolutely no one, I have a very sensitive stomach. I'm working to stay on top of my gut health, and almonds are one of the foods that can help with that. Unfortunately for me, they're my least favorite nut. I'm a crunchy peanut butter girl at heart, so instead of regular peanut butter, I'll opt for 1-2 scoops of this crunchy almond butter daily. I've found it super beneficial, and the more I have it, the more I love the taste.
5. Cold Brew Coffee and Boba Non-Dairy Frozen Dessert
Coffee has always been my go-to ice cream flavor, but for some reason, finding it in a non-dairy or vegan option has proved challenging. So I must say: Trader Joe's answered my prayers with this. I never would've thought pairing boba (tapioca pearls) with coffee-infused coconut milk would be a good idea, but the combo is genius. This dessert is so thick and rich in flavor that you feel like you're eating regular ice cream, and the soft pearls add a nice contrast to the creamy texture.
6. Soft-Baked Sunflower Butter Cookies
These are not my favorite cookies in the entire world, but I like to keep them around because they're great for a quick snack to keep my sweet tooth at bay. I call these my "healthy" cookies because you can eat two and consume only 19 grams of carbs and 11 grams of sugar, which is a lot less than most cookie options out there.
7. Vegan Cream Cheese Alternative
Vegan creams and cheeses are notoriously expensive, but Trader Joe's Vegan Cream Cheese retails for just $2.99, so buying one or two won't put a dent in your wallet like other brands. What's more, this spreads easily and is full of flavor. I religiously use this on my bagels or, occasionally, on a fresh-flavored bread loaf, like banana.
8. Vegan Buttery Spread
I'll come out and say it: Vegan butter is better than regular butter—or at least that's what I've been told by those who can have both. Not only does this Trader Joe's Vegan Buttery Spread look like real butter, but it spreads and tastes like it, too. I use this for everything in the kitchen—from cooking to baking and everything in between.
9. Vegan Buffalo Dip
The fact that buffalo sauce is traditionally made with dairy has long been sad news to spicy lovers like myself. This dip, however, is everything I could've dreamed of and more. The spice level is intense, so it's not for the faint of heart, and the fact that it's plant-based makes it nutritious and delicious. I love this dip with veggies, chicken fingers, chips, and even tortillas.
10. Vegan Caramelized Onion Dip
This is essentially the vegan version of the beloved French Onion Dip, and it's by far my favorite for snacking. I love dipping chips or veggies into it, and it makes me feel like I'm indulging in one of those veggie party trays we all know and love. That said, this dip really goes with anything; if there's something you want to try dipping in it, there's a 99.999% probability you won't be disappointed. Out of all the TJ dips I buy, this is one I consistently go through quickly.
11. Organic Vegan Nacho Dip
Although most people would use this dip for snacking, I love using it for lunch. It has a great consistency and is flavorful AF, and my favorite thing to pair it with is one or two plain gluten-free tortilla wraps. It's not the most nutritious pairing in the world, but it is delicious, so I believe that has to count for something. I don't normally keep tortilla chips in my house because I'd blow through them in a day, so if I'm ever really craving the crunch tortilla chips provide, I'll lightly toast my wraps in a skillet with some non-stick cooking spray.
12. Dark Chocolate Sunflower Seed Butter Cups
Before I learned I was lactose-intolerant, Reese's Peanut Butter Cups and Reese's Pieces were my go-to candy. Now, thanks to Trader Joe's Dark Chocolate Sunflower Seed Butter Cups, I no longer miss them. These cups are individually wrapped, so you still get the same joy of unwrapping them as you would with the traditional candy, and the salty-to-sweet ratio is absolute perfection.
13. Spicy Porkless Plant-Based Snack Rinds
I never expected to like pork rinds so much, but here we are. These are gluten-free, vegan, and baked instead of fried, and, according to the back of the package, they taste just like the real deal (I wouldn't know, but I'm inclined to believe TJ's). I personally love how light and airy these are; they're filling enough without being too heavy, which makes them a great snack for when you're in the mood for something spicy. Plus, they help me sneak in a little extra protein throughout the day.
14. Gluten Free Pumpkin Bread
I was obsessed with coffee cake back in the day, and although I could probably make a gluten- and dairy-free version on my own, I just haven't gotten around to it. I'm more of a chef than a baker, after all. This pumpkin bread, though, is a dream come true. It reminds me of the coffee cake I so thoroughly enjoyed years ago, and it's so good that everyone I know with and without food allergies is obsessed with it.
My favorite way to eat this is toasted with some vegan butter spread topped off with either a drop of honey or some vegan cream cheese. Unfortunately, this is a seasonal item, so I try to stock up on it as much as I can now. If you're a fan of coffee cake or banana bread, you will definitely love this.