The average American spends over four hours a day on their smartphone (or, in the case of some studies, phone and tablet), according to Inc., which tallies up to more than one full day per week. This much screen time (not taking into account time spent at a computer or watching TV) can leave us feeling feeling sluggish, tired, depressed, unproductive, and mentally frenzied. Though technology has been an incredible boon for connecting us to a bigger world, it disconnects from the world around us. Our bodies and minds are feeling the effects and literally starving for a quieter mind and more active body.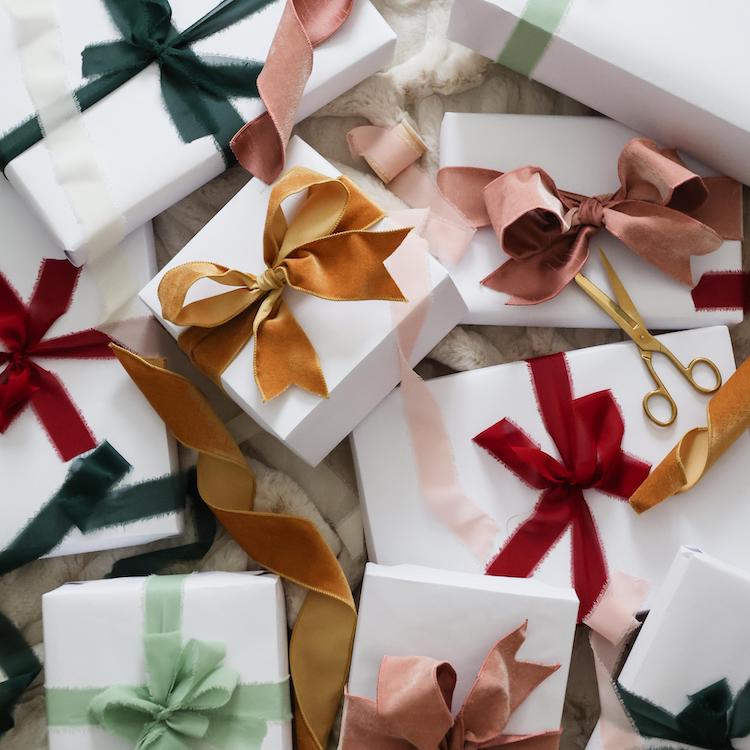 the perfect gifts for everyone—and we mean everyone—on your list
Scientific evidence points to the health benefits of spending quality time in nature and helping with our modern day addiction to screens. In fact, some doctors are actually prescribing time in nature to help relieve anxiety, lower blood pressure, regulate weight, and aid in attention disorders.
If you're not making time to breathe outside, then your routine is in need of a shake-up. For a real mental treat, make time in your busy schedule to fully unplug and spend some time in nature. Book a long weekend at these nature escapes away from the urban hustle, and you'll soon be feeling the restorative effects of the great outdoors.
As the second largest city in the United States, Los Angeles is a tangled web of hectic urban hustle. But just beyond the stand-still traffic and the Hollywood noise is breathtaking desert terrain. Sunset-colored valleys, canyons, and rolling hills are just an hour away. Escape the city for a weekend by booking a few nights in this vintage camper near LA's Santa Susana Pass State Historic Park. Dive into a juicy novel on the outdoor patio while watching a watercolor sunset sink below the horizon.
Sniff in the restorative scent of cedar in this beautifully-designed safari tent. Tucked amid Ribbonwood trees on private land, this tent provides luxury comforts while offering a peaceful retreat away from it all. Draw yourself a warm bath overlooking the valley, or soak in the outdoor jacuzzi with panoramic views of undeveloped land. Bring your pup and spend a getaway here working on your novel or finishing a lengthy book.
Just south of Portland in the town of Silverton sits this sunny cottage on 67 acres of organic farmland. Tucked amid the foothills of Willamette Valley, the cottage is perfectly located for a day of hiking and soaking in serene views. Wind down after a long day outdoors in the cedar hot tub, or by stoking a fire in the firepit while sharing (non-Instagram) stories with your friend or partner.
Go deep into the misty, moody mountains of the Georgia Appalachians for a nature escape at this camping dome. Spend the day paddling and exploring nearby at Carters Lake. Then, rinse of a day of adventure at the outdoor shower, and cook up a hearty meal over coals while watching the stars come out.
Does the pace of everyday life leave you feeling like you want to pack your bags and become a hobbit? No need to head to New Zealand, just book a long weekend at these hobbit houses on a crop farm in Tennessee. Gather together a group and make it a group nature retreat, these hobbit houses accommodate up to eight. The surrounding woodland is great for exploring the sensations of this property, like the sounds of birdsong, the smell of blooming flowers, and the sights of woodland creatures.
Colorado is known for embracing its outdoor recreation and stunning scenery, and this luxury cabin is no exception. Two glamping tents come along with this mountain-minimal styled cabin. Views of snow-capped mountains fill every window. Embark on a hike straight from your rental and explore alpine lakes and miles of trails. Come back to the cabin after a long day outdoors and spark up a fire in the indoor or outdoor fireplace.
Head over the border from the Pacific Northwest and hop a ferry to Mayne Island where this eco-retreat awaits guests who are really looking to disconnect. Cob Cottage is sustainably made and impeccably decorated with rustic wood accents. Your company for your stay will be sheep, chickens, and the welcoming residents of this small island. With just a few farms and a local vineyard nearby, Cob Cottage is the ultimate destination to rest and recharge.
If you can't swing a full nature retreat right now, try taking small steps away from your screen first. Go for a walk in a nearby park on your lunch break, or end your day by strolling slowly around the block and noting the scents and sounds. The Japanese culture has long been using the great outdoors to maintain balance in their life, calling the medicinal effects of getting outdoors "forest bathing." Try integrating a little time beneath the trees into your everyday routine and you too may find the serenity of nature wash away your daily worries.