Over the past few years, more and more alcohol alternatives have been popping up—including "social tonics," non-alcoholic spirits, adaptogen-infused drinks, and even alcohol-removed wines. These days, your non-alcoholic drink options are virtually endless. And since more people are now exploring sober curiosity or eliminating alcohol entirely, it's only fitting that we put some of the most popular alcohol alternatives to the test.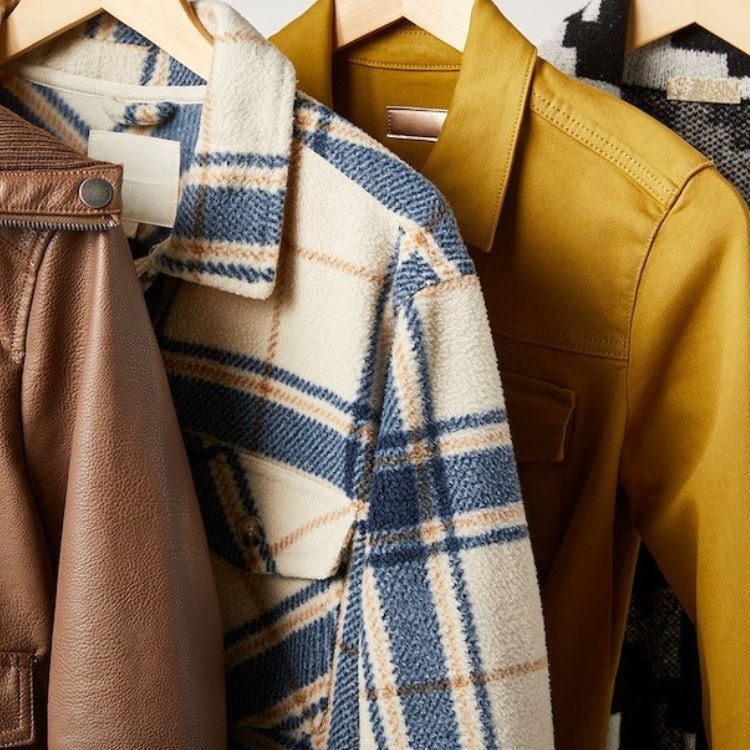 ...and it's wallet-friendly
To find out if these products are worth the hype, we found 10 non-alcoholic spirits to try (including popular brands like Recess and Kin). I have to note that all of our taste-testers were immediately impressed by the packaging on all of these drinks. Regardless of how they taste, there's no denying they would look adorable on your bar cart.
For this taste test, we had our four official testers try each of the 10 drinks. We used our go-to ranking system (seen in our Starbucks ranking articles), scoring each drink on a scale of 0 to 5 in the categories of "overall taste" and "likelihood to purchase again." With a total of 10 possible points from each person, each drink had a maximum of 40 possible points.
Official score: 0/40
A non-alcoholic apéritif made with ginger beer and organic nervines (herbs believed to soothe the mind and help heal burnout).
As you can probably tell by its score, this one did not go over well with our taste-testers. It is extremely bitter—so much so that it is almost spicy. Even the Aperol Spritz fans in the group found it too bitter for their tastes, but we all agreed that Negroni fans might enjoy it. Ghia also makes a non-ginger flavor of this drink though, so perhaps that one would be more enjoyable.
Official score: 0/40
A distilled non-alcoholic spirit made with 14 botanicals, meant to be enjoyed with a splash of tonic and lemon or in any mocktail.
The gorgeous packaging made us pretty excited to try this one, but the actual taste just didn't hold up. We tried it both by itself and mixed with a lemon sparkling water, and both options got some pretty bad reactions. The smell and taste is very herby, and one of us described it as smelling "like pasta sauce." If you're a mixologist, maybe you can see this one as a unique challenge.
Official score: 7/40
Alcohol-removed wine made with actual Sonoma Country winemakers and then blended with small amounts of real fruit juice.
As the only wine alternative we tried, this one was highly anticipated in the taste test. Overall, the consensus was that it wasn't the worst thing, but no one plans to purchase it again. It tastes like a sweet-but-sour juice, and we didn't love that it coats your mouth like an overly sugary drink does. We all agreed that this would be a good option if you're pregnant or not drinking and want the vibe of enjoying a glass of wine. And now we're all interested in trying other non-alcoholic wine varieties.
Official score: 14/40
A social tonic made with complex flavors and simple ingredients—the drink for when you don't want to drink but still want a drink.
This one scored pretty low because none of the testers liked the orange flavor. For some of us, it tasted similar to Emergen-C, which is not really what you want in a cocktail. The flavor also wasn't very strong. Two of our taste-testers said, "it doesn't really taste like anything" and "it smells stronger than it tastes."
Official score: 15/40
A sparkling water infused with magnesium and adaptogens to calm the mind and lift the mood.
Right in the middle are two flavors of Recess Mood drinks, and the group was divided on which flavor we liked more. For the Strawberry Rose flavor, the overwhelming feedback was that it smells exactly like a Trix yogurt. The flavor is pretty light, and we all liked the strawberry taste but weren't sure about the rest of the flavor components.
Official score: 17/40
A sparkling water infused with magnesium and adaptogens to calm the mind and lift the mood.
After trying this Black Cherry flavor, our taste-tester Julia said, "This was a real surprise—I thought I would hate it." Other than that, our testers thought it was good but not great, which is why it earned a spot at #5.
Official score: 24/40
A drink infused with adaptogens, nootropics, and botanics to mellow your mind, balance reactions to stress, and help conjure inner peace.
Kin Lightwave stood out because it tasted very different from any of the other beverages we tried. While most of them felt very energetic and summery, this one tasted like a drink you would enjoy while relaxing at home with a great book. It has a strong vanilla flavor, which makes it taste like "a warm hug."
Official score: 28/40
A mood-boosting, stress-relieving social tonic mindfully crafted with organic adaptogens, natural nootropics, and functional botanicals.
Right off the bat, everyone really loved the brand messaging on the Hiyo can. Compared to the others, it seemed a little more realistic and wasn't trying to be anything that it's not. All four of us really enjoyed this one, with some describing it as "similar to a Starbucks Refresher," "like a not-so-sugary popsicle," and "a fun summery drink."
Official score: 32/40
A social tonic made with complex flavors and simple ingredients—the drink for when you don't want to drink but still want a drink.
Now on to our new go-to office drink: these two flavors of Unspiked by Cann. Coming in at #2, the Grapefruit Rosemary flavor is incredibly refreshing. Everyone agreed that this is the ideal flavor for enjoying at a summer dinner party—we pictured pouring it into a cute glass with some garnish. Summing it up perfectly, taste-tester Keely said, "Oh, I would definitely sip on this."
Official score: 36/40
A social tonic made with complex flavors and simple ingredients—the drink for when you don't want to drink but still want a drink.
Everyone agreed that Unspiked Lemon Lavender tastes like a "boujee lemonade." It's light and refreshing, and the lavender adds a little something special. We definitely plan to purchase this again and keep it on hand for when we need something a little elevated. One tester also described it as tasting "like a summer picnic"—and if that doesn't intrigue you, we don't know what will.