For lots of people, Thanksgiving is going to look so much different this year than others. For some, that might be a good thing: less stress, no need to navigate difficult family dynamics, and no travel. For others, though, a pandemic Thanksgiving is kind of a bummer. Maybe you're staying home and not seeing your family, which might mean missing out on Thanksgiving food altogether, or maybe you're all of a sudden hosting the big event for the very first time. That's intimidating. It's no secret that Thanksgiving dinner is a lot of work, but having a traditional (ish—traditional is different for everyone!) dinner and keeping your workload light actually don't have to be mutually exclusive. You can absolutely have the best of both worlds, even without spending weeks ahead of time stressing, planning, and prepping.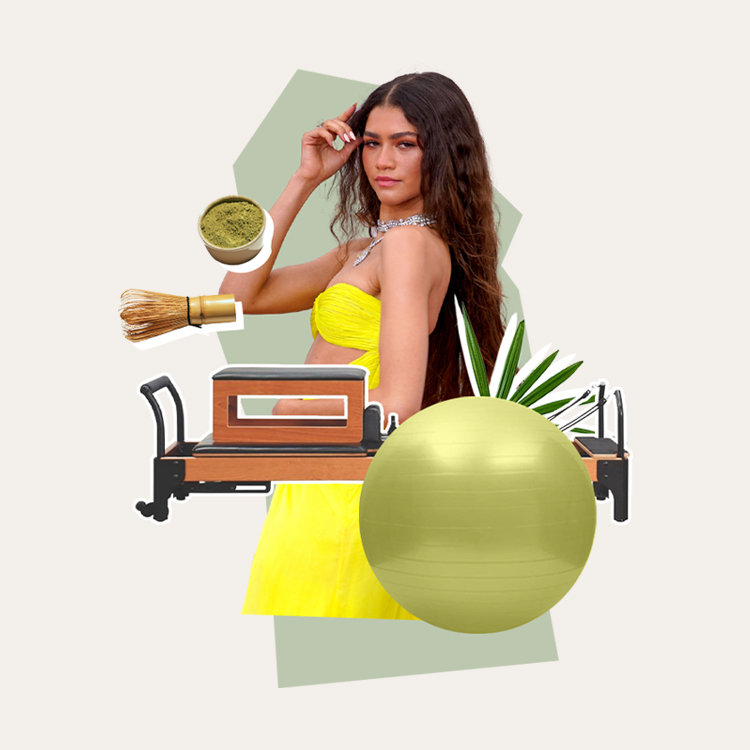 she's (kinda) just like us!
The small, fuss-free Thanksgiving dinner secret weapon? Your Blue Apron box. Ordering Thanksgiving dinner might sound like a luxury, but who among us does not deserve a little luxury this year, of all years? This way, all you have to do is prepare what comes in your box, get it on the table on time, and eat. No menu-prepping, no crowded trip to the grocery store, no frantic searching about how to cook a turkey or prep Brussels sprouts, no stress at all.
Blue Apron is offering two different boxes this year (for the very first time ever): one that comes with everything you could possibly need for Thanksgiving dinner, and another that focuses on just bits and pieces of the meal, which can complement whatever else you may be making. Either way, it'll be an easier Thanksgiving dinner than ever (and maybe more delicious too).
New customers: click here to save over $60 on your first 3 boxes!
The Big Bird box serves 6-8 people and comes packed with Spiced Rubbed Turkey Breast with Sage Gravy, Cranberry Relish, Pimento Cheese Style Mashed Potatoes, Mushroom Braised Collard Greens, Ginger-Honey Carrots with Pistachios, Cheesy Cornbread, and Apple-Persimmon Crumble with Yogurt Topping, which sounds absolutely delicious (and will make you feel like you're a total pro). If turkey isn't your thing (honestly, I agree!), Blue Apron has you covered with an alternative protein: their Spiced Rubbed Pork with Sage Gravy. It'll be just as tasty and show-stopping as the classic bird, just a bit of a twist on your traditional meal. If you don't need the whole dinner, you can also opt to pare things down a bit with choices like
Mushroom Braised Collard Greens & Ginger-Honey Carrots with Pistachios

Peanut Glazed Apple & Persimmon Crumble with Maple Syrup & Quatre spices

Spiced Rubbed Pork with Sage Gravy, Pimento Cheese Style Mashed Potatoes & Cranberry Sauce
All of the classics, so you can mix and match and create the menu of your dreams. These dishes also serve 6-8 people, making them the perfect size for a small gathering or plenty of leftovers—which are really the best part of Thanksgiving anyway, if you ask me.
Maybe best of all, Blue Apron partnered with a chef to create these recipes, which means your Thanksgiving dinner is sure to be delicious. If you've ever cooked for Thanksgiving before, you likely know how nerve-wracking it can be not necessarily knowing if a recipe is going to work out exactly the way you want it to or taste just the way that it should. This way, you don't have to guess or be uncertain. You know that you've got this, even if you're not a seasoned pro.
I'm all for doing things to make any and all holidays a bit easier this year. And while just about every holiday celebration takes at least a little work, letting someone else pick up the slack this year and making your workload as minimal as possible means you'll get to actually enjoy the day and take a little pressure off—something we all could use more of.
This post is sponsored by Blue Apron, but all of the opinions within are those of The Everygirl editorial board.