Living with pets and having an aesthetically pleasing home may seem like conflicting interests, but we're here to tell you that making things pet-friendly doesn't mean giving up on the gorgeous space you've been dreaming about. It's possible to have the best of both worlds, as long as you're willing to follow a few pet-friendly design tips and get creative. When it comes to designing a pet-proof space, there are also tons of genius innovations—like performance fabrics and pet furniture that pulls double duty—that can make life as a pet owner 10x easier.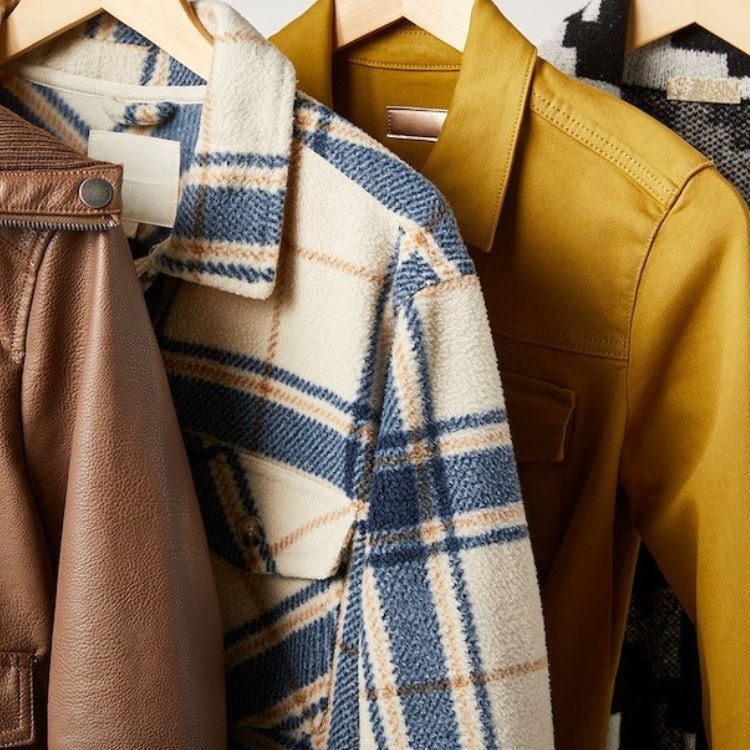 ...and it's wallet-friendly
You truly can have a beautiful space without banishing your beloved animals to the yard or dedicated rooms. Read on to learn our best design tips for a pet-friendly home.
1. Choose hard-surface flooring over carpet.
Carpet is a magnet for pet odors, not to mention all the fur and dander. You'll also inevitably have to deal with the occasional potty accident or sickness, which is why hard flooring should be your first choice to preserve your peace and sanity.
But wait: not all hard flooring is pet-friendly! Real hardwood flooring is susceptible to scratches, especially from dog nails, and porous stone flooring like marble can stain easily when there's an accident. Ceramic tile is one of the very best options for homes with pets because it's scratch- and stain-resistant and very easy to clean. Vinyl plank flooring is another great option that's both waterproof and scratch-resistant. Plus, it comes in a variety of styles that imitate real materials, so you can get the look of hardwood without worrying so much about damage.
2. Coordinate your interior color palette with your pet's fur.
Most pets shed their fur, which can leave tufts of hair stuck to your furniture and tumbleweeds of fluff on your floors. A clever way to hide pet hair is to match the color of your furniture, rugs, and flooring to the color of your pet's fur. If you have a chocolate labrador, for example, opt for rich espresso flooring. For an orange tabby cat, consider a creamsicle-colored rug, or go with a gray couch for your stone-toned furry friend. Not to say you don't need to vacuum your floors and furniture as well (you definitely should!), but color coordinating with your pet's fur will keep their shedding from being as visible.
3. Create a mudroom for your pups.
Dirty dog paws are one of the biggest inconveniences of having a pup in your home. To make cleaning the mud and other outdoor gunk from their feet as easy and mess-free as possible, consider creating a mudroom for your pooch at one of the entry points of your home. Opt for tile flooring or washable rugs, and set up a station with easily-accessible towels. You could even build a doggy shower to spray down your pup when they've had an extra messy excursion and as a convenient space to bathe them.
If space allows, you could also set up your washer and dryer in the area along with your dog's food and water station to keep all potential mess in one impervious area. And for a home with both dogs and cats, this dedicated room would be a great space for your feline friend's litter box, too.
4. Choose pet-friendly fabrics.
Silk, satin, and gauzy bedding may be dreamy, but these fabrics are also super susceptible to snags from dog nails and cat claws. High-pile rugs are delightfully plush and cushy on the feet but become a massive headache when it comes to cleaning pet accidents. And although suede is durable, it stains super easily.
The best pet-friendly fabrics? Tightly woven materials like canvas, microfiber, or tight-weave twill are the least likely to be snagged while also resisting dirt, liquid, and general mess. Many retailers also offer performance fabrics that are designed to give you the look you want while standing up to pet wear and tear. For cat owners specifically, performance velvet is a great fabric to consider—because there's nothing for cats' claws to hook onto in the fabric, it can't be snagged. Do note that velvet is a fur super-attractor though—you'll simply have to vacuum it on a regular basis to keep it hair-free.
5. Use throw blankets liberally.
Even if you've chosen furnishings with pet-friendly fabrics, you'll likely still have to clean them on occasion due to accidents or dirty paws. If you dread having to get out the mini carpet cleaner for every mess, draping throw blankets over your furniture is a great hack. Not only will the blankets protect your furniture, but you can also easily throw them in the laundry to have the washer clean the mess for you. The same trick applies to general pet hair and odors—throw blankets are a lot easier to clean than a whole sofa!
6. Choose pet furniture with form and function in mind.
Pet furniture doesn't have to be boring and beige. From dog beds to cat trees, and even litter boxes and crates, you can find a variety of modern, aesthetically pleasing choices that will flow with your home's decor rather than disrupt it. In fact, some pet furniture goes beyond simply blending into your space by genuinely adding to the overall vibe. You may have to splurge a bit on certain pieces, but they're an investment like any other furniture or decor you purchase.
7. Hide your litter box in plain sight.
Speaking of litter boxes, you can now find litter boxes on the market that look like nothing more than chic side tables. If having a litter box out in the main part of your home is a major no for you, you just might reconsider when it comes to these smart furnishings that store your cat's litter box while doubling as decor. Plus, think of the TikTok content you could get out of it with the "Nobody's Gonna Know" sound byte. How would they know?
8. Opt for faux plants.
Certain plants are poisonous to pets, and even if you're careful about the varieties you choose, many pet owners have a difficult time keeping their animals out of their potted plants. The solution to both problems? Faux plants. Fake flora is not only a fantastic alternative that's totally pet-safe, but it's also very low maintenance, unlike living plants. All you need to do is wipe the leaves of dust every now and then and go about your day!