OK, it's time for me to come clean. I let Beyoncé rob me with her most recent Ivy Park drop: ICY PARK. I don't know what it is about Ivy Park, but every time Beyoncé and Adidas call, I answer.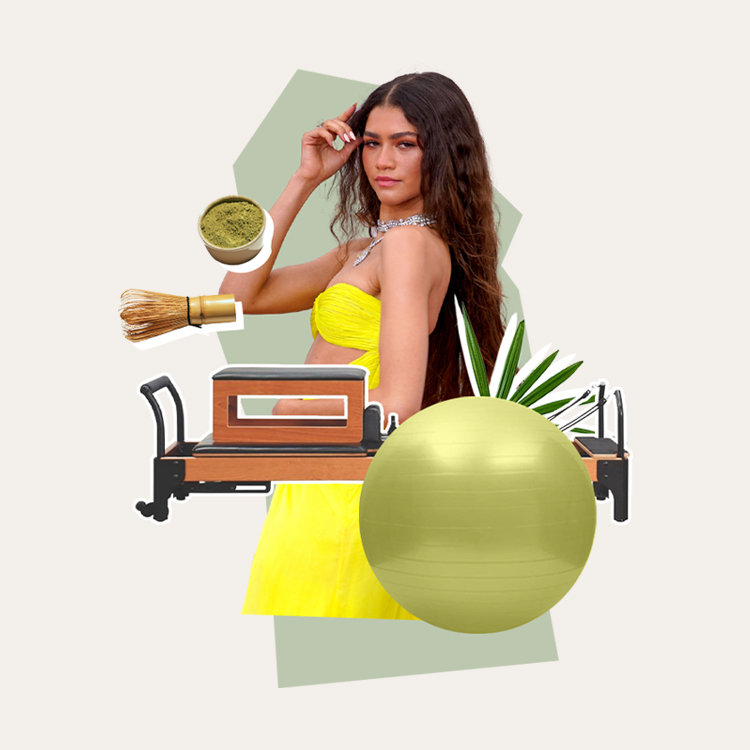 she's (kinda) just like us!
Because Beyoncé is my wallet's kryptonite, I decided that it was time to put the credit card down and pick out some new inspiration. This week, I challenged myself to revive old pieces in my closet by recreating layered looks from my saved boards on Instagram and Pinterest. Before I show you how it went, I just want to note that the reason I've never tried to layer looks like these in the past is that I worried too many layers would make me look bulky—or at least that's what society told me I should be worried about. Spoiler alert: I'm no longer self-conscious about it. Let me show you why!
Inspiration: Censored See-Through Button-Down
My Take
Wait! Who is that high-fashion diva in the mirror?! I was so sure that I wasn't going to like this look because I feel like it's so hard to wear a tube top as a busty girl. Now, I feel like this sheer green blouse actually has a purpose (other than sitting in the back of my closet!).
I went back and forth between layering this look with a cami with straps versus this bandeau style, and finally settled on no straps to reduce the places in which a thin top like this one might bunch and ride up. I decided to pair the layered look with my favorite American Eagle mom jeans instead of the black satin pants (because, sadly, I don't own any) and some black mules.
Inspiration: A Blair Waldorf Moment
My Take
I heard they're bringing back Gossip Girl, and I'm not sure if it's the print of the skirt or the bold headband, but I'm feeling like a shoe-in for the Blair Waldorf recast. Since we're nearing the end of our winter season, I decided to opt for a cardigan instead of an overcoat. I was still warm with the cardigan on, but the great thing about layers is that you can shed them.
You know you love me.
XOXO,
Gossip Girl
Inspiration: Biker Shorts Year 'Round
My Take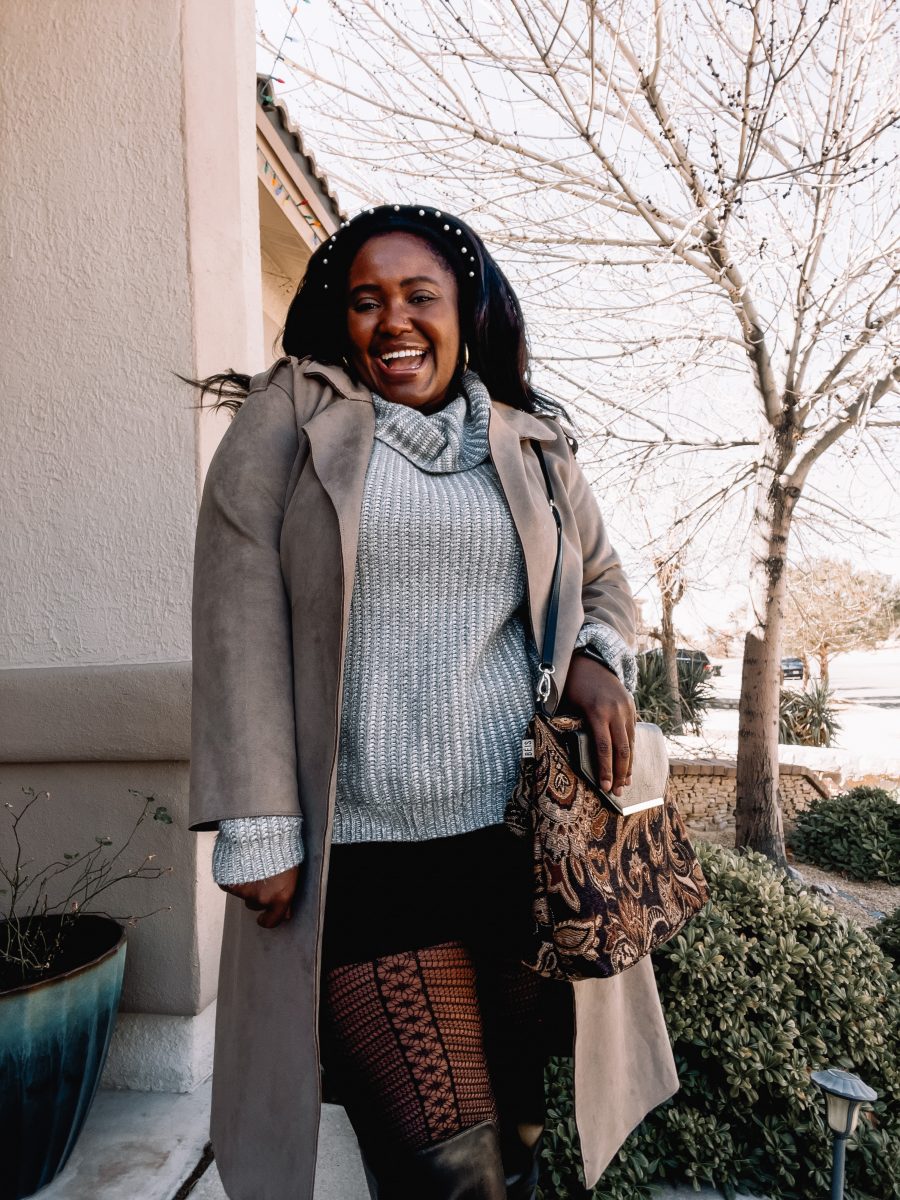 Months ago, I saved a TikTok video that said the hack to wearing biker shorts year-round is to layer tights either on top of or under them—mind blown. I totally forgot about that tip until I saw this look on Instagram and absolutely had to try it. Normally, I might wear this look with some black leggings or a long, black pencil skirt, but I'm really digging the texture that these plaid tights add.
Inspiration: Little Black Tank
My Take
I feel like the beret girl from An Extremely Goofy Movie, and I'm so into it! Is this the official return of Kangol Hats? Asking for a friend.
Generally, I'm not much of a fitted T-shirt kind of girl. I usually find them ill-fitting because of my level of busty-ness; however, layering this Savage X Fenty satin pajama cami atop this plain white tee is a look. My favorite jean mini skirt is in one of my summer storage bins and I wasn't feeling lucky enough to guess which one, so I decided to opt for this knit pencil skirt. In doing so, I kept the tone of the outfit a bit more muted and was able to pair it with these adorable red mules.
Inspiration: Lacy Layers
My Take
OK, you know I love a turtleneck moment. I was so in love with this outfit that I couldn't even sit down to write this article without posting it on Instagram. I think of this look as the slightly dressier (and warmer) cousin of the outfit above. But, I have a secret to tell you: the leopard top is also a repurposed lingerie pajama cami from Smart & Sexy Social. I think its sheerness really works to elevate the contrast level of this outfit.
I decided to pair it with my other favorite pair of American Eagle mom jeans and some black booties. As we near the first day of spring, I think I'll swap the booties for some black block heels. Trendy accent jewelry was the finishing touch on this look.
Inspiration: School Girl Chic
My Take
In my opinion, the best weather is the kind that you can wear a hoodie and shorts in and feel comfortable, and this look is perfect for that. Moreover, I definitely felt like college Maya in this 'fit. You could have caught me riding my bike around campus in something like this if you knew me in university.
I was always hesitant about how layering with sweatshirts might make me feel bulky because of my size. Pro tip: make sure the sweatshirt you want to layer with is 1-2 sizes larger than your normal size for maximum comfortability.
Inspiration: Summer in February
My Take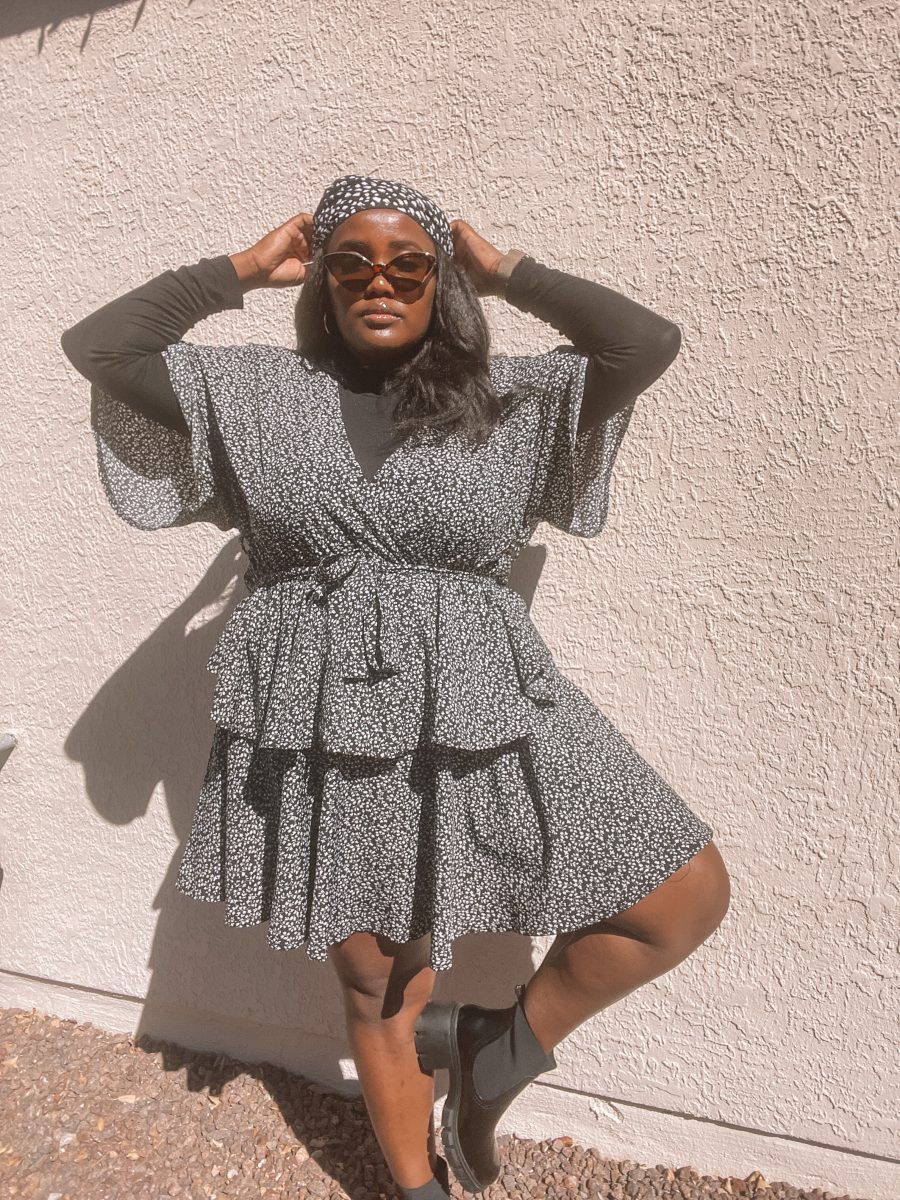 It's just about time to bring out our favorite sundresses, but for those of you who never put them away, this layering technique is a great way to carry them from winter to spring effortlessly. Take your favorite mock neck and put it under a summer dress! This technique works for dresses with and without sleeves. I think the best recreations of this look involve the ability to cinch your waist with a tie or drawstring to allow the mock neck and dress to flow together seamlessly.