I'll be honest, it's really hard for me to pull myself away from my phone once my workday is done. I'm the queen of vegging out on the couch, watching TV, and scrolling simultaneously until it's time to go to bed. Although there's nothing wrong with taking it easy at the end of the day, scrolling on my phone does nothing to help me turn my mind off. But recently, I discovered something else to do at the end of the day that gives me a sense of calm and doesn't involve scrolling through Instagram and TikTok. I present to you: punch needle embroidery.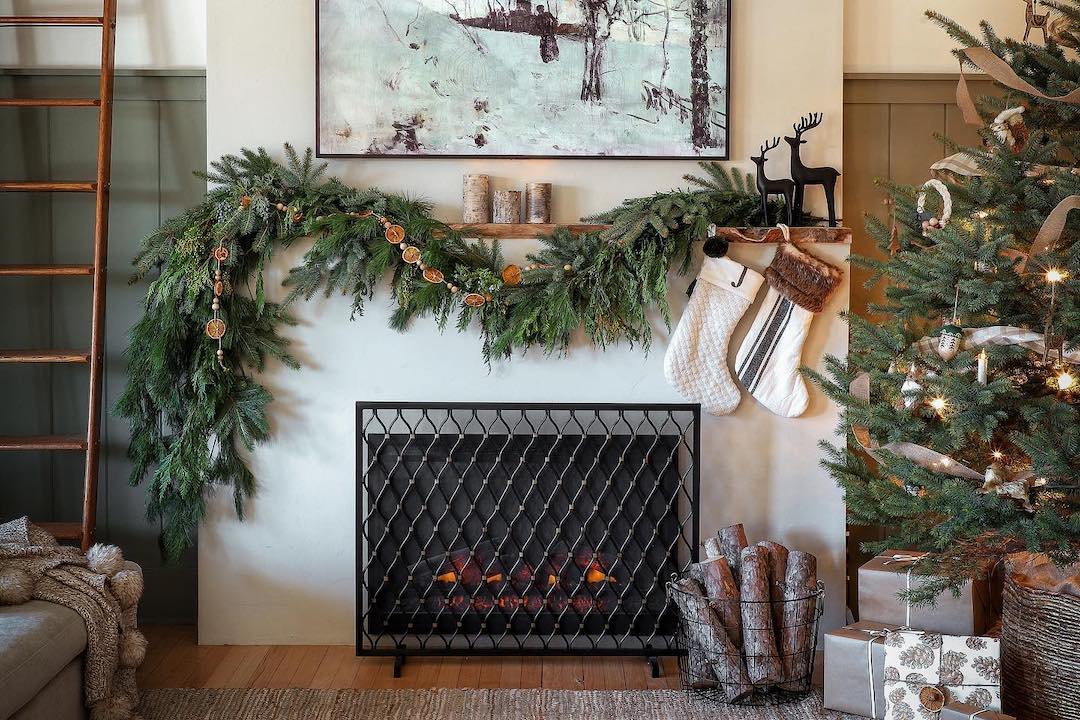 there's still time to deck your halls
Earlier this year, I found a punch needle kit while browsing the aisles of Target. The designs were cute, and I thought it would be a fun craft to try on my upcoming beach trip. I wasn't even exactly sure what punch needling was, but I tossed it in my cart anyway. Growing up, I spent summers making friendship bracelets, and I figured this would be the same sort of vibe, just for adults (or anyone 12 and older, as the box suggested!). After that first punch needling project on the beach, I was hooked, pun intended.
What is punch needle embroidery?
Punch needling is a form of embroidery that starts with a piece of Monks cloth placed in a standard embroidery hoop or frame. You then use embroidery floss to punch through the fabric with a punch needle, making a small tuft of floss, similar to a rug. Punch needle projects make really pretty wall art, or you can make things like pillow covers, patches on fabric totes or denim jackets, stuffed animals, and even rugs. It's the perfect activity if you're looking for some sort of mindfulness that involves movement. The simple, repetitive act of stitching helps me wind down for the day and calms my nervous system, putting me in a relaxed mood almost instantly. Ahh.
Punch needling is super simple, and it was a nice chill alternative to your typical beach read. Now, I'm looking forward to starting new projects for the fall and winter! This seems like an ideal activity to do curled up in a blanket by the fire, while either listening to music or watching a favorite show or movie. For my finished punch needle projects, I'm currently brainstorming ways to include them in a gallery wall. And as the holidays inch closer, I'm on the hunt for patterns I can gift to friends and family. In the meantime, I'm so glad I found a new hobby that creates a little more calm in my life—and beautiful art for myself and others!
Want to try punch needle embroidery for yourself? Here's what you need to get started: