The world is full of recommendations left and right. Whether you're texting your friends about which restaurant to try for a first date, asking your mom what she thinks of your new hairstyle, or googling the reviews of a new foundation you have your eye on, someone's first-hand account of something is typically only a few clicks away. But the best recommendations are those that come out of nowhere. When someone is so excited about something that they have to tell you right away, whether you asked for it or not.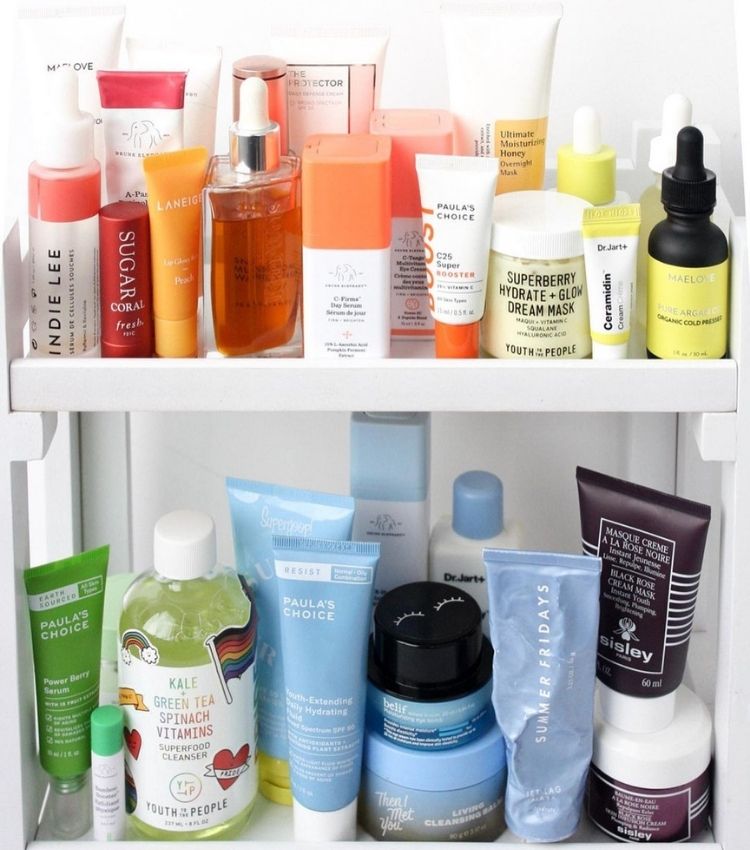 the wrong order can reduce effectiveness
We really stand by that praise at The Everygirl. Heck, it's how we've found some of our favorite products, from Spanx's leather leggings to our favorite haircare product Maddie found on a beauty podcast. Today's story comes from a recommendation from a good friend of ours (perhaps we'll call her a BFF). After texting about trying some leggings from Aerie, she announced that her favorite sports bra in the world comes from there. I mean, we couldn't not try them?
So, Maddie and I placed an order for Aerie's Strappy Back sports bra (in different colors because we're different gals—duh), and here's how it went. Hint: we both kinda fell in love.
Maddie
Finding an amazing sports bra is a bit of an anomaly; I always hear people complaining about their sports bras, but very rarely hear someone compliment one. My biggest challenge with finding a sports bra that I love? Finding that Goldie Locks, juuuuuuuust right amount of support that holds me in but doesn't leave me feeling like Mulan when Li Shang discovers she's actually a girl and she's sitting in the snow with her torso wrapped up to hide that she has boobs (just me?).
I'm a 34D, which I like to think of borderline-large boobs. Are they objectively big? No, but they're big enough that holding them in is a concern when I'm working out. My workout of choice is, unfortunately for me, running, which makes finding an amazing sports bra even more difficult because of the level of bouncing around that comes with it. I can honestly say that in my 24 years, I have exactly 0 sports bras that I love, so my loyalty could go to any one that impresses me.
The second I took this bra out of its package, I knew I was going to like it based on how it felt alone. The material is, to me, a hybrid between cotton and the dry-fit, slippery material a lot of bras come in. It has some padding, which I personally prefer, but not too much by any means. Check and check.
You know how it's trendy and cute to wear a sports bra as a top with high-waisted leggings? I've never understood how people could do that until I tried this. This bra is right in between being a bra length and a crop-top length, and felt like I could get away with wearing it to a barre or yoga class. It held me in the perfect amount so that I didn't feel too exposed nor constricted—it fit me, quite literally, perfectly. Plus, with all the criss-crossing straps in the back, it's cute as all hell.
After testing this out for workouts, since it's a medium support bra, it isn't the best in the world for running, but it's perfect for barre or pilates or yoga or anything of the like. It's so comfortable that I want to pick a few more up in different colors to make it my everyday, lounging bra too—something I can't say for any other sports bra I have with any real amount of support. It hits a completely unique mark for me out of all of the sports bras I've ever had—and it's less than half the price of the ones I own that I like half as much. The hype for this one is absolutely real, and I can't imagine finding another sports bra I like this much anytime soon.
Beth
Since we started working from home, I've been searching high and low for a comfortable bra that didn't make me look frumpy but was comfortable to wear all day long, and it got bonus points if I could seamlessly transition it to working out during the day. I'd ordered a few here and there, and nothing knocked my socks off. I love Fabletics sports bras, but they have quite a bit of support, so I only really like them for working out. But a bralette is way too little support to work out in. You see my dilemma?
When I ordered this bra, I wasn't really expecting it to be something I could work out in. It looked way too comfortable for that. "More of a bralette than a sports bra" is what I envisioned. But upon receiving it, I immediately changed my tune. Based on the material (which Maddie described loving too), it's really flattering and sweat-wicking, making it a great workout bra. But it also is comfortable enough to wear just lounging at home. I'm typing up this review wearing the sports bra with a pair of sweatpants, and it's honestly WFH bliss. But I have plans to work out as soon as I finish this, and I don't plan to change either. That's the golden ticket of bra comfort if you ask me.
For reference, I wear a 38E bra and am currently between wearing an XL and XXL at American Eagle. I ordered the XXL in this, assuming larger was better than smaller, and I'm glad with my choice. The XL would have been much more compressive, and I love this for just hanging around the house even more so than working out (and even then, I'm not a runner or jumper in any way, so I rarely need anything with lots of coverage).
I ordered the white color because my current sports bra collection consists of entirely black bras (I like versatility, OK), and I love it so, so much. It's so cute with every pair of leggings, sweatpants, pajamas, and any other random pair of pants I own. The white isn't see-through at all, and cups inside the bra don't cause any nipple outlines or anything of the sort. Basically, you can order this rest assured that you'll be covered up whether you're on a run outside, on a Zoom barre class, or just hanging around the apartment with your roommates.
Other Aerie sports bras we have our eyes on: