They say practice makes perfect, and when it comes to self-tanning, that couldn't be more true. As someone who has worked long and hard to achieve an effortless at-home tan, I know the importance of trial and error. While there's nothing quite as enjoyable as basking in the sun on a hot day, the consequences of soaking up harmful UV rays aren't worth it to me. My fair skin is prone to burning, and after days in the sun, new freckles and moles last on my skin longer than any tan ever could. Because of that, I took matters into my own hands years ago and decided to perfect a sun-free tan at home.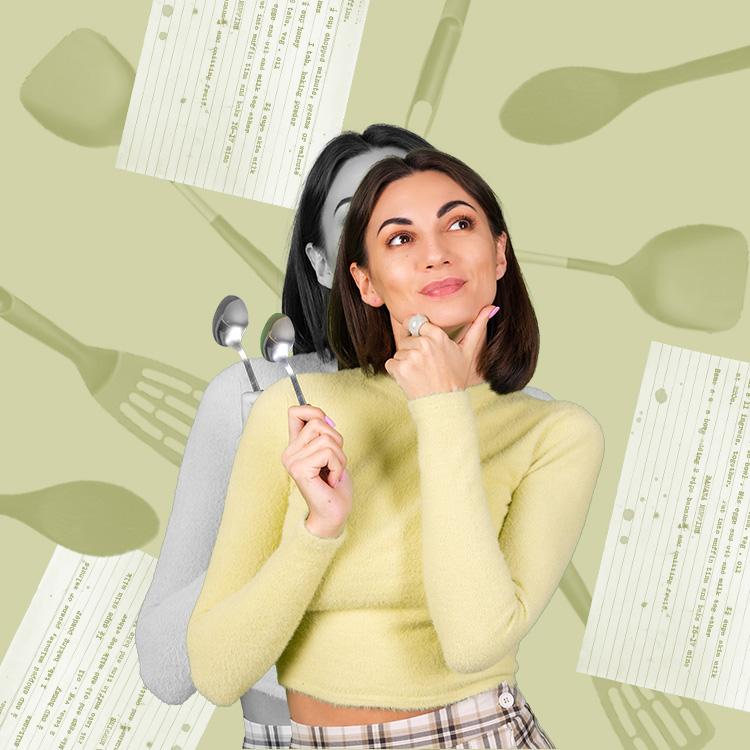 high in protein, good for gut health, and anti-inflammatory? yes, please!
What I've learned is simple: To attain a gorgeous, streak-free faux tan, you must commit to the process. This includes implementing the steps that come before, during, and after applying the self-tanning solution. Put simply, don't just put on self-tan and call it a day—rather, you must prepare your skin for the tan and then take care of your skin after. By doing so, a natural-looking glow is guaranteed.
Ready to be sun-kissed? Follow these foolproof tips and tricks for a flawless, sunless tan.
The Best Self-Tanning Tips For a Faux Glow
First thing's first: Know your skin tone. When it comes to picking out a tanning solution, it's important to choose a shade that will complement your natural skin color. Most self-tanners offer a few different shades including Light, Medium, and Dark. Depending on your complexion—whether it's fair, dark, or in between—choose a shade that will look the most natural. Expert Tip: If you have fair skin, do not pick a shade that is too dark. This will make the tan look unnatural.
Once you find the right tanning solution for your skin, the real fun begins.
What To Do Before Self Tanning
Hear me out: There's a real method to this self-tanning madness—and it pays off. To achieve the best glow, there are a few things you'll want to do before the tan even touches your body.
First, do beauty treatments prior to your tanning session.
If you want to get a wax, get a facial, or shave, do all of this before you self-tan. This is because these treatments can take off the tan, especially hair removal. However, it's best to get your fingernails done after you self-tan. This is because the tanner can stain the nail polish, especially if it is a light color.
Then, shower.
Before you tan, make sure your skin is clean. Hop in the shower and wash your body with an oil-free body wash.
Amazon
This gentle cleanser helps remove dirt and oil without drying out your skin. This dermatologist favorite is also free of dyes and chemical irritants.
Exfoliate!
The most important thing to do before you apply self-tanner is to exfoliate your body. This is because the most common ingredient in self-tanners is dihydroxyacetone (or DHA). This ingredient is derived primarily from sugar beets and sugar cane, and when it reacts with amino acids in the protein keratin of the skin, it creates a temporary browning effect. Because of this, it can emphasize dry areas, hyperpigmentation (dark spots), blemishes, and bumps on the skin. To avoid this, exfoliate! You can either dry brush your skin before you shower or use a sugar or body scrub in the shower. Be sure to focus on rough and dry spots including the knees, elbows, and ankles. By sloughing away any dead skin cells and flakes, the skin is left softer and smoother. And, soft, smooth skin ensures even tan application.
Amazon
Dry brush your skin before entering the shower for an easy and chemical free exfoliation.
Amazon
For large or hard to reach areas, the easiest exfoliation tool is this extra large washcloth. It's easy to keep clean and gentle enough for all skin types.
Finally, moisturize.
After your skin has been exfoliated, lather yourself in moisturizer. Having dry skin will make the tan Be sure to adequately moisturize dry spots on your body—especially the elbows and knees.
Target
This body and face moisturizer is great for dry skin. The hypoallergenic and non-comedogenic formula helps restore the skin's protective barrier.
How To Properly Self Tan
Step 1: Ensure the skin is completely dry.
Once you're ready to apply the self-tanner, ensure your skin is completely dry. This means it's free from water and oils.
Step 2: Lightly moisture dry areas.
Although your skin should be dry, you can apply a small amount of lotion to dry, rough areas including on your elbows, knees, and heels of your feet. This will keep the tan from darkening and staining these areas.
Step 3: Apply the self-tan solution to an applicator mitt.
For best results, use an applicator mitt to apply the tanning solution to the skin. These tanning mitts ensure that the tan goes on streak free. If you use your bare hands, you could accidentally miss spots and create an uneven tan. Plus, your hands can turn orange if you don't use a glove.
Amazon
This reusable mitt will keep your hands safe and help with an easy, streak-free application.
Amazon
This mitt is great if you have large hands or struggle with having your thumb constricted in traditional tanning mitts.
Step 4: Apply the self-tan in circular motions.
It's best to apply the self-tan in circular motions, as opposed to up and down strokes. This will ensure you cover every area.
Step 5: Wait for the self-tanning solution to dry before putting on clothes.
Once you're done tanning all the areas you want to cover, allow your skin to dry for a few minutes. You can stand in front of a fan to speed up drying times. Once your skin is dry, feel free to put on clothing. We suggest putting on dark clothes in case the tanning solution rubs off on them.
Nordstrom
We love these pajamas every day, but especially when using self tanner. The light fabric is breathable and will keep you from sweating and possibly ruining your tan. Plus, the dark color hides any unwanted stains.
What To Do After Self Tanning
First, let the tan sink in for a few hours.
Depending on which self-tan you use, you will have to wait a certain amount of time before you can wash it off. I've found it's best to wait anywhere from four to six hours before showering. This ensures the tan is fully soaked in. Plus, the more time the tan is on the skin, the longer it lasts.
In addition to showering, it's best not to sweat after applying self-tan. This means you should only do light workouts and avoid saunas or hot tubs.
Then, wash your body with warm water and gentle soap.
When it's finally time to shower, feel free to wash your skin with warm water and soap. Avoid using any kind of scrub as this can take the tan off. Additionally, avoid shaving since this can take off the top layer of skin (which is where the tan is).
Moisturize.
After you shower, moisturize your skin with lotion. Hydrated skin will be able to hold onto the tan better, which will make it last longer.
Sol de Janeiro
You'll fall in love with the scent, but stay for the results. This body cream is one of our all-time favorites.
Protect your skin.
Whether you have a self-tan or not, it's important to protect your skin from damage. Be sure to wear sunscreen (you can learn more about the best sunscreens of the year right here) and apply it every two hours. Your skin will thank you.
Vacation
One of our favorite everyday sunscreens with a scent that's so lovely, you'll want to forego perfume.
Our Favorite Self-Tanning Products