As much as I love a weekend trip to the flea market, the convenience of shopping for home decor from my sofa is unmatched. While scrolling through Instagram, I've come across several vintage sellers who make it easy to purchase one-of-a-kind home goods from all over the country. So for my fellow vintage lovers out there, I'd like to share a handful of my favorite IG accounts for sourcing unique home decor pieces. If you're like me and can't stop redesigning your apartment, you're going to want to keep reading—and maybe hide your wallet!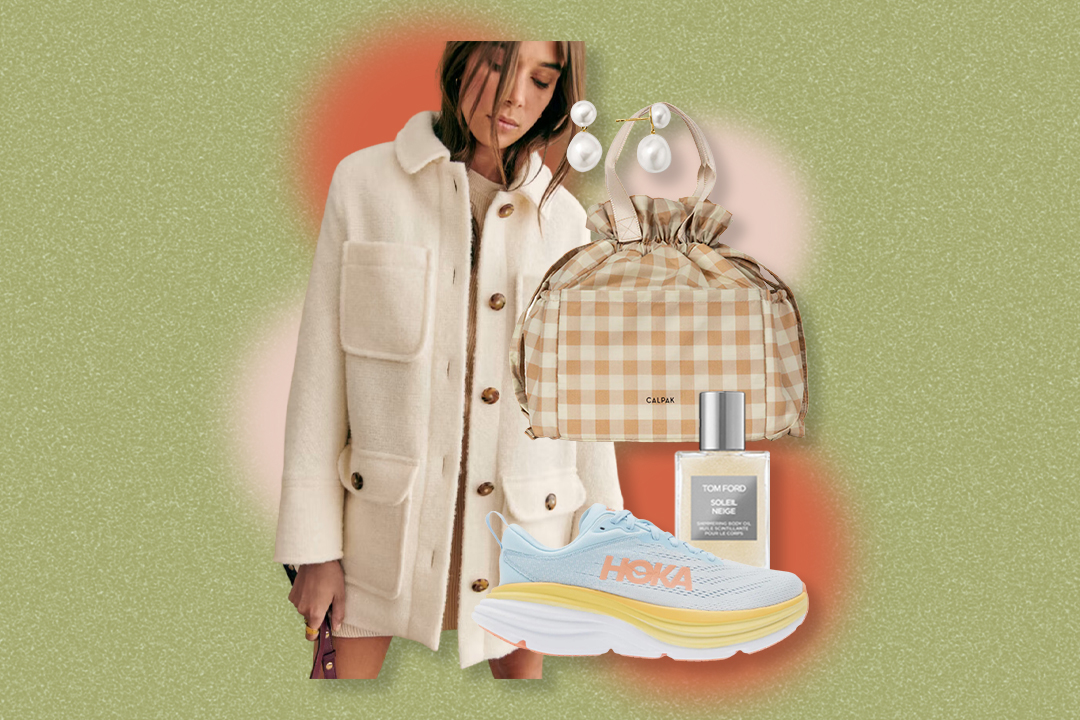 A quick note: Some of the accounts linked below are vintage sellers who use Instagram as their main retail platform. Others have traditional websites but have done an excellent job marketing their products via Instagram posts or via Instagram's "Shop" page, which is how I found them. Keep in mind that if a seller only releases items via IG, you will want to keep an eye out for specific "drops" when new products are made available. Each account has its own rules for things like how to claim an item, preferred payment methods, etc. Make sure you understand how each account operates to ensure you don't miss out on that fab find!
Now that we've covered the logistical details, read on for five of my favorite home decor shops I've discovered via Instagram!
This shop speaks my language! If you, too, are a sucker for bust sculptures of all shapes and sizes, nude sketches, and abstract paintings, go follow this account right now. (I'll wait.) One of my favorite purchases from this shop is a miniature bust I styled on my built-in bookcase. It's meant to be displayed sideways and looks so stylish atop a stack of books. I always get so many compliments on this petite yet impactful piece!
I absolutely love this shop due to its wide selection of artwork and decorative objects. Some of the art is handmade by the shop owner and appeals to a contemporary, neutral aesthetic. My most recent purchase from this account is a charming weathered vase I use to hold fall branches on my mantel. Vessels like these can be difficult to source, so I appreciated someone else doing the legwork here!
I discovered this small business through the Instagram Shop page, and I'm so glad I did. If you love all things vintage—whether your style leans grandmillennial, French-inspired, or somewhere in between—this shop is a gold mine. You'll find gems like framed "lover's eye" artwork, candles in the shape of Staffordshire dogs, marbled bookends, and more. I got one of my favorite framed black-and-white intaglio prints from this shop.
Here's another shop filled with all kinds of bust sculpture-themed products. (A small white bust sculpture is one of my favorite purchases from this seller.) If you love intaglios, candles made from vintage silver dishes (which I've also purchased here), and all things marble, you'll definitely want to give this shop a follow.
I have finds from this shop all over my home. A piece of black-and-white framed leather art displayed on my bookcase is one of my more recent acquisitions! Busts, mirrors, vintage books, magnifying glasses, and other curiosities are the name of the game here. The offerings run similarly in style to those at Athantique.
For all of these shops, inventory changes quite frequently and often gets scooped up quickly. So, if you like something, it's best to make a purchase promptly. Happy thrifting!