Is there any better feeling than the crisp days of early fall? Pumpkins appear everywhere, new fall decor lines the aisles of our favorite retailers, and there's coziness in the air that makes us want to cuddle up with a book or movie next to our fireplace. But the season hasn't truly arrived until you light that first pumpkin-scented candle and bust out your fall decor.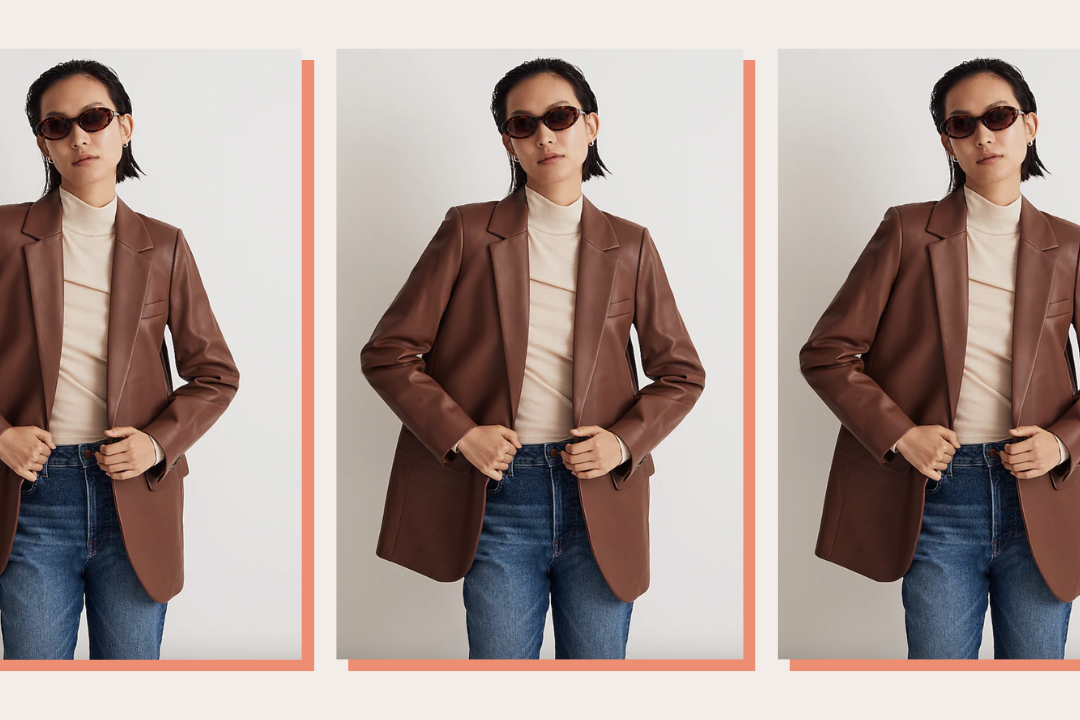 time for your fall wardrobe update!
Whether you're ready to fill your home with all manner of pumpkins and fall foliage or you're taking a minimalist approach with just a few autumnal touches, now's the time to get decorating. If you need some fresh ideas for your setup this year, we've rounded up the best fall decor inspiration in all sorts of styles and aesthetics. Grab your favorite mug, fill it with some hot cider, and get ready to be inspired.
If you love a cozy cabin vibe…
A cozy cabin in the mountains is where we'd all like to be come fall, and this space perfectly nails that vibe. Warm wood tones and shades of brown are key to this look, as are plenty of plush throws for cuddling up by the fire. Add in a few sprigs of fall leaves or branches and you've got the perfect rustic fall look.
If you can't wait to host this fall…
Fall is the prime time for hosting gathering of friends and family, so consider this your sign to give your tablescape a fall-inspired makeover. Candles are a must, of course, and you can't go wrong with woven placemats or a seasonally appropriate tablecloth. Adding pillows or a faux fur throw to your seating can also go a long way in making your guests feel welcome and extra cozy.
If you love a fall front porch moment…
Nothing screams fall like a front porch overflowing with pumpkins, gourds, and mums. But if you don't feel like spending a fortune at the garden center year after year, might I suggest investing in some faux options you can reuse over and over. Pile everything onto your front steps, alternating colors and sizes to create a layered look. Then pull it all together with some lanterns and a fun doormat.
If you love all the colors of fall…
Nature is the best source of inspiration when it comes to fall decor. Rely on nature-inspired hues like terracotta, rust, marigold, sage green, and russet brown for the ultimate autumn color scheme. If your space already has a neutral foundation, you can easily bring in these colors through accessories like wreaths, pillows, throws, and decorative accents.
If you can't wait for cozy season…
The start of fall means that colder weather is on the horizon, so the time is now to get your space ready for cozy fall evenings. One of the easiest ways to set the vibe is to trade bright overhead lighting for softer ambient light. Use twinkle lights to frame a large mirror or window and intersperse candles throughout the space. Once light falls, you'll be able to bask in that warm, soft glow that's just perfect for fall.
If you're not big on fall decorating…
You don't have to go all out to make your home feel cozy and festive for fall. A few small but impactful touches are all you need to get your space ready for the season. Ditch the flowers and fill a vase with a few stems of fall foliage instead, and consider swapping out your pillows and throws for autumn-inspired picks. Plaid or checkered prints and colors like burgundy, brown, and gold are perfect for setting a subtle fall tone.
If you're ready to make your bedroom as cozy as possible…
It's time to cozy up our bedrooms with natural textures, layers, and earth-toned accents. We are taking inspiration from this bedroom and putting away our bright white sheets for warm greys and beiges. Layer quilts, blankets, and pillows—even if your partner doesn't understand why there are so many. Add a cozy fall-scented candle to your nightstand for a final seasonal touch.
If you like your fall decor with a side of spookiness…
You don't need to have a fireplace to reinvent this look, but we're totally jealous if you do. Candles are a fall must-have, along with natural textures like faux flowers and stems. Arrange them on the top of your mantle if you have one or on a shelf or coffee table. During the spooky days of fall, incorporate a skeleton and some bats for a display that captures the ~spirit~ of Halloween.
If your aesthetic is simple and chic…
For an easy fall look that requires little to no effort, rely on small, autumn-inspired accessories throughout your space. Place some faux pumpkins on top of a stack of books, lean a rustic broom against a wall, or simply set out some lanterns with flameless candles inside. These accents are great for sprinkling in amongst your existing decor to instantly give the room a seasonal spin.