We get it: If you're living in a small space, it can be tempting to forgo setting up a traditional dining area in lieu of eating all of your meals on the couch—or over the kitchen sink or in bed. Yep, we've all been there. But carving out a dining nook, even if it's a petite one, is an excellent way to help make mealtime feel a little more special and keep the rest of your space clean and crumb-free. As a bonus, setting up a little table with a couple of chairs makes hosting friends—even just for takeout—way easier.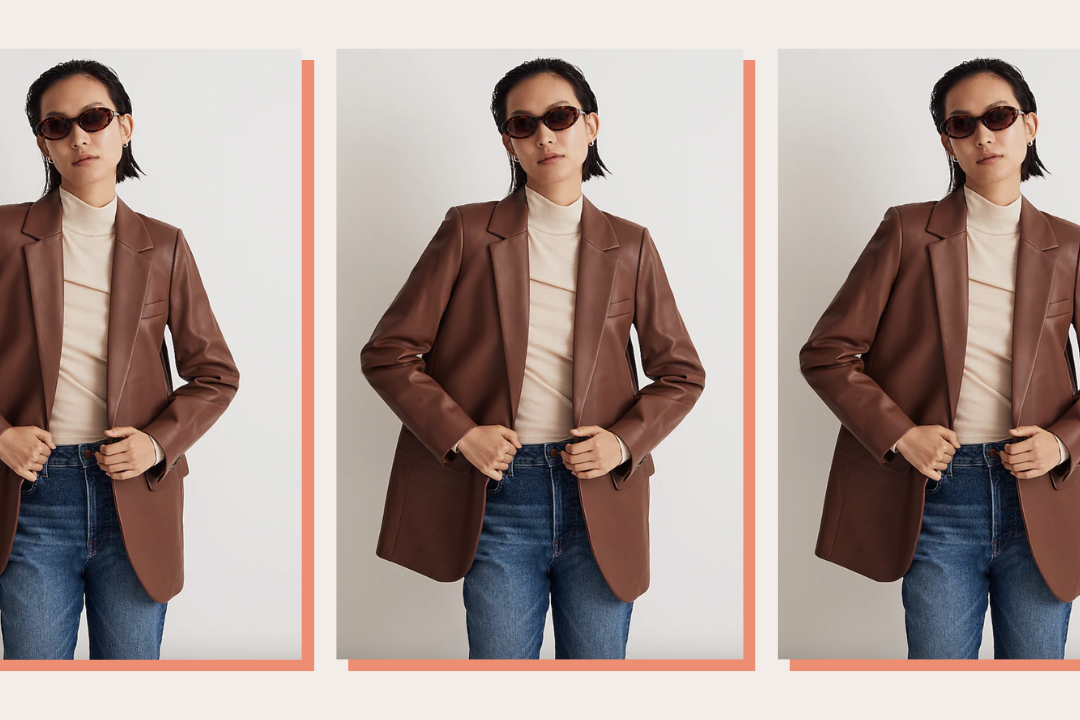 time for your fall wardrobe update!
The following Instagrammers have mastered the art of the small-space dining nook so wonderfully that we just had to show you their spaces! Read on for small dining room ideas galore.
1. Create a Gorgeous Gallery
Anchor your small dining space by adding a vintage-inspired gallery wall that feels like it was ripped right out of a museum. You can pretend you're dining at your favorite Parisian cafe!
2. Use the Middle
Utilize the middle of your living room as a dining nook by pushing furniture against the wall and placing a round table in the middle. Bonus points if you station a bar cart right nearby.
3. Utilize Chic Contact Paper
Make over a faux kitchen island by coating the top with marble-inspired contact paper. Slide a couple of stools beneath, and there you have it: a simple-yet-sophisticated-looking dining setup!
4. Rock a Rug
Use a vintage rug to anchor your table—even if you're simply adapting a long hallway into your eating space! Incorporate dining chairs in happy hues for added vibrance.
5. Have Secret Storage
A storage bench that doubles as seating? Count us in. Pair a hidden storage solution with two bistro chairs and stash extra table linens inside.
6. Go Glam
If your style leans glam, try this twist on the storage-bench-turned-dining-chair concept. A tufted bench looks pretty and surely can hold a ton to boot.
7. Go Green
Add some life to your dining nook by incorporating a green friend or two into the setup. If you wish to opt for a faux plant, we won't tell, promise!
8. Get Floral
Not as into large plants? Add charm to your eating space with dried florals. These will last for years and years while making your space look super sweet.
9. Work the Walls
Make your walls pop in the dining nook by covering them with a peppy wallpaper print. If your table is sectioned off from the rest of your living space, why not go a bit bold?
10. Include the Island
Integrate your kitchen countertops into your dining nook design by taking a cue from this setup. It's easy to fit a small table on the other side of the counter, which acts as a natural divider.
11. Make it a Party
If you love to entertain and are looking to squeeze a lot of seating into a small space, benches are the way to go. Place two together so that they form an L shape as we see in this setup. Then, get ready to host a dinner party ASAP!
12. Make it Hybrid
Don't be afraid to turn your dining nook into somewhat of a storage area, too. Choose open shelves that match your table to keep the setup looking cohesive and curated.
13. Grab a Mirror
Adding a mirror to your dining nook will reflect light and make the space appear bigger. Whether you purchase a new mirror or go the vintage route, there are so many fabulous styles on the market that you really can't go wrong.
14. Lean With It
You don't have to hang a mirror directly on the wall, either. Leaning a long mirror next to your dining table will yield the same benefits and result in a chic yet casual vibe.
15. Think About Layout
If you crave the feeling of distinct zones within your small space, become a layout pro by placing your sofa so that its back sections off the main living room area from your "dining room." This will help make mealtime and TV time feel nice and separate.
16. Use the Corner
If you're really tight on square footage, you're going to have to think ultra-strategically. Even a small corner can be the perfect home for a table, though—just add two chairs and hang a decorative light fixture above, and the result can be oh-so-chic!
17. Get Comfy
No one said you have to opt for traditional dining chairs or a wooden bench. If you like to be extra cozy while you eat, you can always pull up a small sofa or settee instead of standard seats!
18. Do Double Duty
Who says your kitchen storage system can't also function as your dining table? Grab an island with shelves that also allows room for stools and master the art of doing double duty in your home.
19. Make it Collected
Your dining nook, like all spaces of your home, should represent you and your favorite things. Incorporating artwork and a small wall shelf with trinkets is a great way to bring in the personality.
20. Mix and Match
Mix and match furniture styles to add visual interest to your dining nook. Here, boho-style rattan chairs look lovely alongside a Parisian bistro table.
21. Be Sleek
If you have to place your dining table within the kitchen itself, keep it nice and sleek. This mid-century-modern-style table and chair set does the job while looking stylish and fresh.
22. Carve It Out
Carve out a kitchen nook that features the essentials: a table for three, a bar cart, and some cute art!
23. Opt for Pillows
Who can resist having an excuse to purchase more colorful pillows? Not us! Gather your favorites and place them on a dining bench to add some pizzazz to your eating area.
24. Utilize the Window
If you have space in front of a kitchen window, place your dining table there. You'll enjoy sipping coffee as the sun rises or winding down with a delicious meal and admiring the sunset.
25. Make It Funky
Don't worry too much about being matchy-matchy. It can be fun to group together chairs that are different colors and shapes if that's your style! A white table goes with everything, after all.