Have you ever watched those HGTV makeover shows and marveled at the perfectly styled room reveals? Somehow, the designers always manage to make the space feel cohesive and inviting, down to every thoughtfully decorated surface and corner. They make it look so easy, yet when you try to re-create the look at home, something feels like it's missing, and the overall look just falls flat.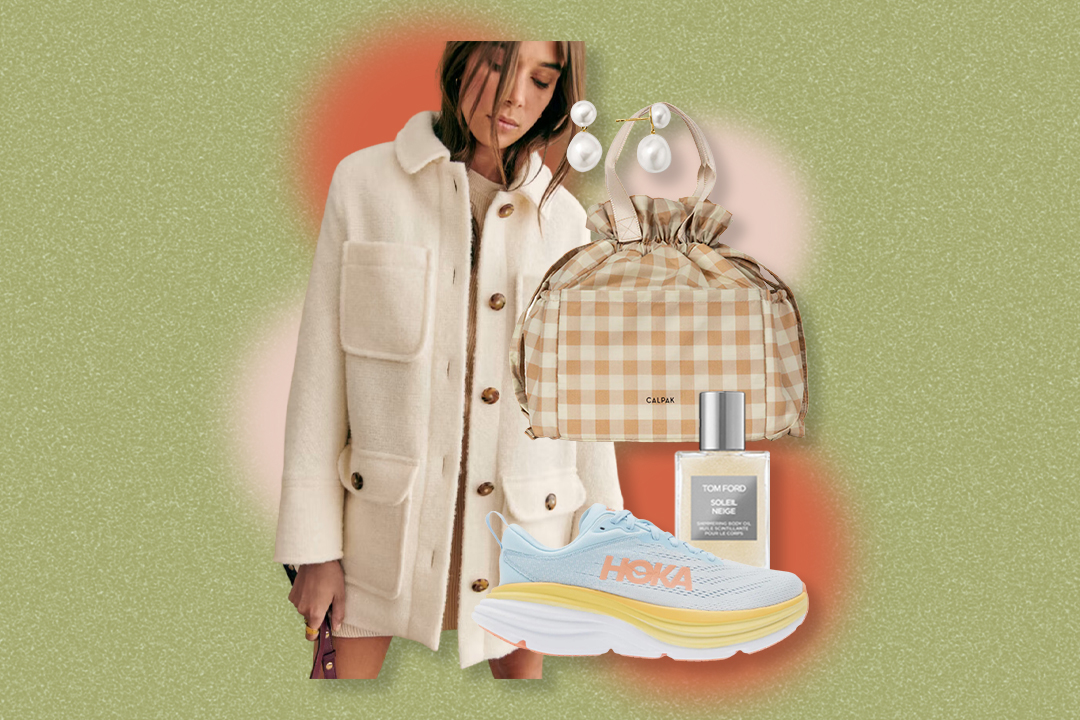 So what's their secret? Designers know that small, personalized details make all the difference. They take time to get to know their clients' personalities and how they use their space so the designer can decorate accordingly and make that house feel like a home. If your space feels like it's missing this special touch (but hiring an interior designer isn't in the budget), read on for easy changes that will make your home feel more like you.
1. Hang up photos of family and friends
This may seem like an obvious first step when decorating your home, but it can make a big impact when it comes to making a room feel finished and more personal. We live in a world where most of our photos are digital, so having them printed and hung on the wall or framed on your bedside table is a nice touch. And don't worry if you don't have professional photos. A blurry photo from a fun night out or a particularly cute iPhone photo of your dog (yes, pets count as family, too!) can be just as special and will do the trick.
2. Don't forget to accessorize
If you've painted, hung curtains, and brought in all the furniture, but things still don't feel quite right, you're probably in need of some finishing touches. "Similarly to fashion, small accessories are one of the best ways to add your personal touch, whether it's to an outfit or in this case an interior of a home," said Holly Charles from Habitat Home & Garden. Her personal favorite accessories to add to a room are vases or Turkish pots. Style a vase of your favorite fresh flowers on an empty side table, hang a mirror on a blank wall, or drape a throw blanket on an accent chair to add some personality to an otherwise bland space.
3. Display your favorite books
One of the easiest ways to incorporate your personality into your home is by using books as decor. Stack a few on your coffee table, line some up on an empty shelf, or leave a cookbook open to your favorite recipe in the kitchen. Not only does this add visual interest to a space, but it helps tell the story of your hobbies and makes your space feel tailored to you. For example, some of my favorite novels are stacked in my entryway, my coffee table features books of my favorite photographer's work, and my bedside table houses my "to be read" pile of wellness and self-development books. Pro tip: if you love a book but not its cover, remove the dust jacket to reveal the hardcover underneath.
4. Incorporate a DIY
If there's anything I've learned from following Mr. Kate's design tips for the last few years, it's that a DIY can make all the difference when it comes to personalizing your home. Whether it's a customized piece of art, a handmade pillow or blanket, or a refinished furniture piece, these one-of-a-kind items will set your home apart from everyone else's and showcase your personality in a unique and unexpected way. So long, generic art prints. Hello, hand-painted masterpieces!
5. Have a signature scent
One of designer Shea McGee's top tips to make a house feel more like a home is to incorporate scent through candles, diffusers, or even wall plug-ins. "One of the most prominent and lasting senses is the sensation of smell," she said. "It has the capability of establishing the vibe of your home—think a bright and airy summer morning versus a relaxing and cozy night in." I've always used the same scent in my apartments and now in my first house, and I love that it's conditioned me and my friends to think of my home whenever we smell mahogany teakwood. If you can't commit to just one scent, though, feel free to select a different one for each room or switch it up with the seasons.
6. Display a collection
If you've been collecting mugs, champagne corks, or matchbooks, it's time to pull them out of their hiding places. Displaying a collection of items is an easy way to infuse personality into your home. A bowl full of colorful matchbooks on your kitchen table, for example, is not only visually appealing, but it's also a fun way to reminisce on all the places you've collected them from. If you're a frequent beachgoer, try adding seashells to a clear vase or styling larger shells in a bookcase. Your collections tell a personal story and deserve to be shown off your home.
7. Incorporate family heirlooms or antiques
Look, I love a good Target or Homegoods find as much as the next girl, but when you see the same mass-produced pieces in other people's homes or trending on social media, it can make yours feel less special. Much like mementos, decorating with pieces handed down through your family or thrifted from antique shops ensures that you'll have something unique that no one else has. Mixing newer furniture with antique accents is also a tip professional designers use to create a more lived-in feeling in your home. When you combine old and new pieces rather than just buying everything from big-box stores, it looks like you've spent time thoughtfully creating a home that truly reflects your style.