It's not an exaggeration to say that 60 percent of my home decor decisions are based on the weather. I promise this is less insane than it sounds. I am, at once, a huge fan of both change and tradition, so while I highly appreciate novelty, I also whole-heartedly embrace the comfort and familiarity that each passing season brings. The mere moment the weather signals that it's time to re-install my beloved window A/C unit, I am fully committed to soaking up every unique element of summer, inside my home and out. (This is also the point when I begin my forever-long quest for "boat friends." If this is you, please reach out. I have an amazing personality, but even if you don't think so, I also make incredible guacamole. Your investment is foolproof.)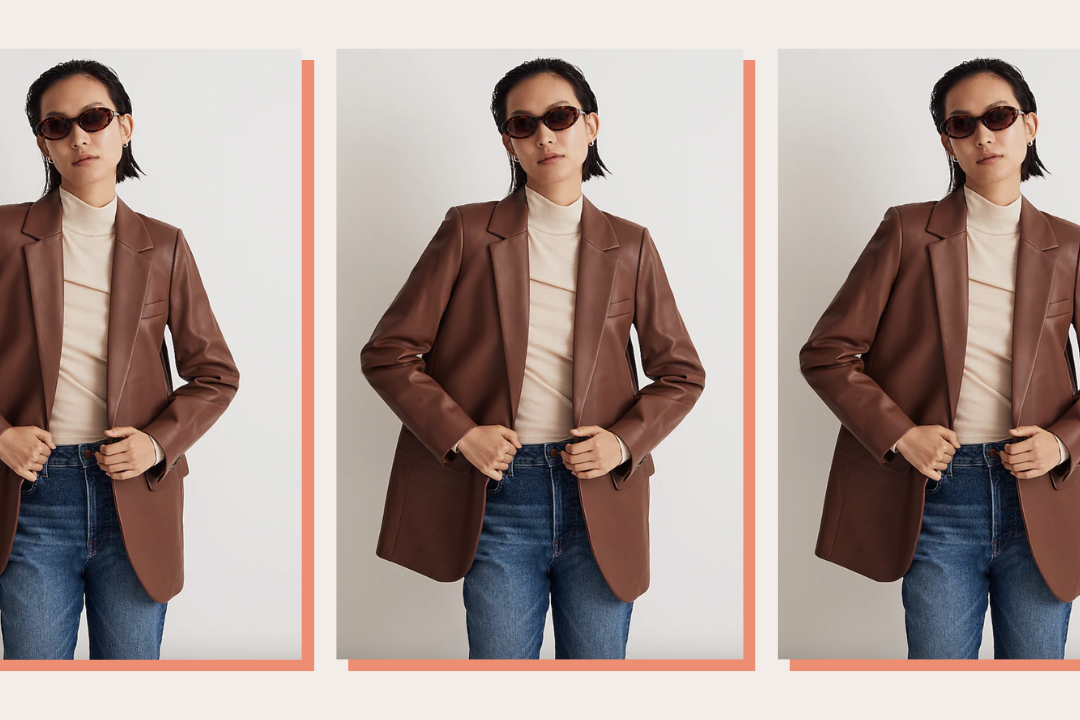 time for your fall wardrobe update!
I digress. Since boating and beach vacations will likely look a bit different this year thanks to COVID-19, it's even more vital to find ways to embrace the summer season at home. Before you start to panic, this doesn't mean adding seashell artwork or nautical-themed throw pillows to your couch. Much like revamping your summer wardrobe, getting your home ready for the warm-weather season is all about lightening things up. Ahead, I'm sharing five foolproof ways to breathe new life into your home this season. (Bonus: they'll cost you next to nothing.)
1. Pare Down Couch Throw Blankets and Pillows
When we imagine making home updates, we often assume that means adding to what we already have, but sometimes the most powerful design decision we can make is actually to subtract. I'm all about layers of blankets and cushy throw pillows in fall and winter, but in warm weather seasons, keep your couch simple by either reducing the number of throw pillows or doing away with them altogether.
2. Bring in Greenery
"Florals? For spring? Groundbreaking." Hear me out, Miranda. After you remove excess layers and cozy textiles, you might find that your space feels a bit lackluster. Enter: plants. Live greenery gives an injection of both color and texture without feeling visually heavy, making it a foolproof accessory for the summer season. (If live plants aren't your thing, don't fret. We've already found all the best faux flowers from around the web.)
3. Streamline Shelving and Tabletop Surfaces
I would describe my personal style as English Granny Stays in a Bed and Breakfast, which basically means I want all the tchotchkes. However, in summer I'm much more English Granny Meets Marie Kondo. Every item displayed on shelving and surfaces (like my coffee table or nightstand) becomes much more intentional. Temporarily pack away extra vases, books that aren't being used, or collected pieces that are typically used to fill the space, and let the room breathe instead. Your whole home will feel instantly lighter.
4. Lighten Up Your Bedding
If buying summer bedding isn't in the budget, just opt for a quick restyle. Try tucking in a flat sheet with your duvet or blanket at the foot of the bed, or, if you're very bold, lose the duvet or blanket altogether. When fall comes around again you can be just like Carrie Bradshaw in Season 4 when she aptly states, "There is a time of year in New York when, even before the first leaf falls, you can feel the seasons click. The air is crisp; the summer is gone. And for the first night in a long time, you need a blanket on your bed." Perfect.
5. Bring in Woven Accents
Woven accessories naturally give off an effortlessly coastal vibe, and they're practical to boot. You can opt for smaller-sized options that can be added to shelving or desktops to corral clutter, or go for oversized pieces for your living area or bedroom. They'll do double-duty by tucking away those extra layers and aforementioned tchotchkes. Styling tip: if you plan to use them to tuck away toys or anything that could easily look untidy, opt for a lidded option. Out of sight, out of mind!