I can't be convinced that there is anything better than a summer romance—and it doesn't even matter if we're talking about real life or fiction. Some of the best books, shows, and movies to date—The Summer I Turned Pretty and Bridgerton, to name a few—give summer lovin' energy, so it's no wonder why we all fall in love with the storylines (see what I did there?). But what's better than daydreaming about what it would be like to be Belly and Conrad is having a flirty summer of your own full of sunshine and fun summer date ideas.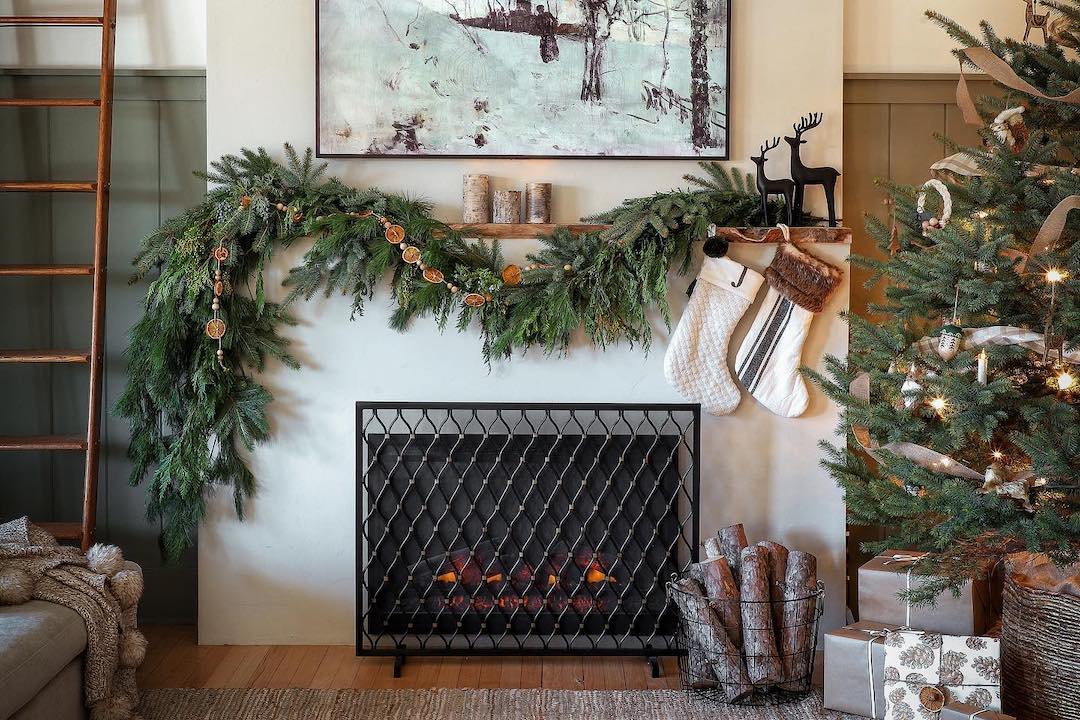 there's still time to deck your halls
The longer days and warmer nights of summer bring with them a whole new slew of date ideas that can't be enjoyed throughout the other seasons of the year, and maybe that's why we hear about so many budding romances during the summer. From nights at the drive-in and stargazing in the backyard to dinner on the patio and a trip to a local ice cream stand, there are plenty of fun summer date ideas to heat up your dating life this season.
So whether you're in a long-term relationship and looking to spice up date nights with your significant other or you have a first-date outfit in mind and just need some first-date ideas for summer, we are rounding up more than 40 summer dates that you can enjoy this season.
42 Summer Date Ideas to Try this Season
Between the excitement of going on a date and the feel-good energy of summer, choosing what kind of date to go on can be daunting—especially if it's a first date—because you want to make the most of your time together and make the most of the season while you can. This list of summer date ideas is broken down into five different categories to make choosing your date plans much easier. Simply decide if you want to do something fun like heading to a carnival, cute like watching the sunset, inexpensive like making s'mores, active like taking a workout class, or if you want others to join you like going on a double-date trip to a concert, and then narrow down your date plans from there. Some of these date ideas are tried and true and some are ones we have on our very own summer date bucket lists, so we hope you, like us, use this list as your own personal guide to heating up your summer romance.
Fun Summer Date Ideas
Fun in the sun, anyone? These date ideas will make you feel like a couple of kids on summer vacation, and TBH, that's the best feeling. Put one (or all!) of these fun summer dates on your calendar ASAP to enjoy with your sig-o or summer fling.
Go to an amusement park
Rent a boat for a day
Go out for ice cream
Go zip lining
Play games at a local carnival
Go to a music festival
Go to a professional baseball game
Visit the zoo
Cute Summer Date Ideas
Get your date night outfits ready, try out a new blush or highlight to feel extra special while doing your makeup, strap on your favorite summer sandals, and enjoy one of these romantic date ideas with your partner this summer if you want to feel like you're in your very own episode of The Summer I Turned Pretty.
Go to a drive-in movie
Watch the sunrise or sunset
Go wine tasting
Visit a botanical garden
Get dinner and drinks by the water
Stargaze on a blanket in the backyard
Learn to cook seasonal ingredients at a cooking class
Take a romantic stroll on a pedal boat
Cheap Summer Date Ideas
Next to the holidays, summertime is one of the busiest (and therefore, the most expensive) times of the year, IMO. If you are looking to cut costs but still want to enjoy a nice date, look no further than the cheap date ideas on this list that are just as good, if not better, than dates that cost more money.
Have an outdoor movie marathon
Try a new food truck
Head to the farmers' market
Watch movies in the park
Set up a picnic in your backyard
Make a themed dinner at home
Make s'mores around a campfire
Go fruit picking
Active Summer Date Ideas
There is no better time than summer to get outside and get moving, and why not do it together? Active dates are great for the daytime when you can't squeeze in dinner plans but still want to see the other person, but of course, you can plan some of these for nighttime too!
Hike at a local park
Take a new-to-you workout class
Go bike riding around your town
Take an outdoor yoga class
Go for a long walk around your neighborhood
Play pickleball or tennis
Try out a local ropes course
Try out a rock climbing gym
Rollerblade around the neighborhood
Summer Double Date Ideas
There are some dates that are even more fun with friends, and the ones on this list are some of our favorite double date ideas for summertime. Get a few couples together in a group text and put one of these double date ideas on the calendar.
Build a fire pit and host a bonfire
Barbeque in the backyard
Play mini golf
Spend the day playing outdoor games
Go to a concert
Road trip to explore a neighboring town
Host an outdoor dinner party
Go camping (or set up tents in the backyard!)
Host a corn hole tournament