I used to scoff at the idea of clean beauty. I'm surrounded 24/7 by those pesky toxins everyone talks about—heck, my mom's used toxic beauty products her whole life, and she has the best skin I've ever seen. But then beauty brands that are both clean and effective started popping up. Clean and in beautiful packaging. Clean and in bright, trendy shades. My prior negative opinions on clean beauty went up in smoke. The same shift in my psyche is starting to happen with sustainable beauty, particularly in the form of refillable and reusable beauty products.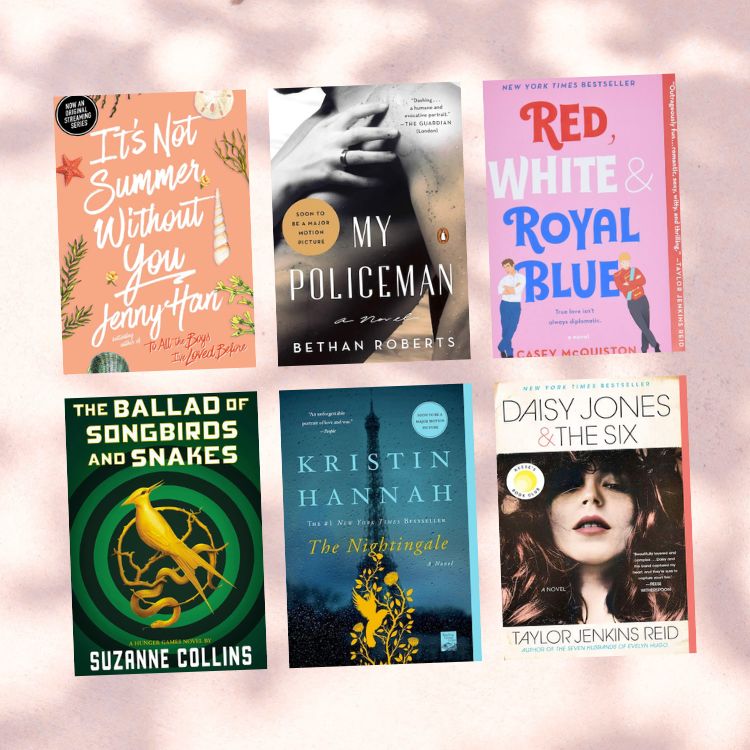 trust us: you're going to want to read these!
We all know the climate crisis is imminent, but beauty lovers like myself might not understand just how much our beloved industry has to do with it. By 2027, the beauty industry is set to be valued at $463.5 billion. While this ever-growing industry is exciting, it also has some seriously negative implications on the environment. According to a Euromonitor study in 2008, the cosmetics industry alone created 120.8 billion units of product, of which 40 percent was plastic. And that was in 2008, before we experienced a boom in the beauty industry now known as "fast beauty" (the same phenomenon we see in fashion with constantly changing trends, rampant consumerism, and buzzy new daily products). While there's a lot consumers can do to help, businesses are largely responsible for finding ways to become more sustainable and less wasteful.
Why the Beauty Industry Needs to Act Now
"Sustainability, and specifically the climate crisis, is the greatest threat to global health and human rights that our society will face," said Melanie Bender, who has a B.S. in Sustainability from the University of Hawaii and is the president of Versed, a beauty brand that has put sustainability at the forefront. "Right now, beauty is part of the problem."
Bonnie Schiffman, environmental engineer and founder of This Stuff Goes Bad, explained that landfills and the large amounts of waste they contain are releasing toxins into the air we breathe and the groundwater we use. This not only involves the beauty industry, it also impacts it. "The beauty industry is a huge source of single-use waste," Schiffman said. "Most beauty containers are made with plastic (and wrapped in more plastic)—all that is mostly non-recyclable." This leads to large amounts of waste that could be prevented if businesses put a stronger focus on low-waste options.
"To prevent the most devastating impacts, our sustainability efforts must be two things: science-based and ambitious in scope," Bender said. "By science-based, it means mapping and measuring the most significant impacts of our business, including climate emissions and landfill waste. By ambitious, it means setting time-based targets for impact reduction that align with scientific consensus, including cutting our climate emissions in half within the next decade."
Why Not Recycle?
Recycling products is your first line of defense, but it's not going to solve the climate crisis on its own. We were taught to put our recyclables in marked bins and go on with our lives, but that isn't how it works, and often, a lot of the products we try to recycle end up in a landfill anyway. According to Schiffman, plastic isn't ever 100 percent recyclable. There are rules and regulations to recycling that make it nearly impossible for the regular consumer to do on their own. Items have to be completely cleaned out and lids have to be removed, then brought to the proper facility. This has prompted companies like Credo to partner with TerraCycle to create programs that help people easily and accessibly recycle their beauty products by bringing them into a Credo store. But if you can't get to a Credo store, you're stuck doing the hard work yourself. This basically means recycling isn't a surefire way to keep down waste because, while the intention is there, items often never make it to the final recycling step and end up in landfills anyway.
Refillable and Reusable Packaging is the Way to Go
If recycling isn't the answer, what is? Beauty brands have been turning to refillable packaging to reduce waste and raw materials. "Refillable beauty packaging reduces the overall amount of waste thrown into landfills, which then reduces the number of greenhouse gasses and leachates harming our planet," Schiffman said. "Refillable packaging also reduces the number of raw materials needed to create the product in the first place, which in turn reduces our dependence on mother Earth's materials, reduces the energy used to create the products, and reduces the amount of wastewater contaminating our water resources." Essentially, refillable packaging is a way to combat some of the environmental hazards our beloved industry causes, just by making products reusable over and over again.
Bender noted that refillable products still have to work with consumer behavior to be effective. For example, don't just buy something because it's refillable if you know you'll never actually go through the product. But for something like a brow pencil or body wash that you finish up multiple times a year, it makes sense to reduce as much waste as you can by purchasing a refillable container. "The solution we're pursuing at VERSED is introducing bulk-sized refill pouches that are compatible with our existing lightweight packaging, so there is a footprint saving without any hidden tradeoffs," Bender explained.
What Can I Do?
Refillable and reusable beauty products aren't going to single-handedly end the climate crisis, but it's a start. On your own, Bender suggested supporting brands that are taking action against climate change, only buying products you actually need, talking about climate change with those around you, and being open with brands about what you'd like to see from them on the sustainability front. She also recommended seeking out scientific, credible sources over sensationalized forms of media.
Shop Our Favorite Refillable and Reusable Products: