When it comes to beauty, I'm a lot more focused on how a product performs than any other factors. I love drugstore products not necessarily because of the low price tag, but because they work well. My favorite high-end beauty products aren't all about the luxury (granted I do lust after Pat McGrath every chance I get); I love them because they make my skin look amazing and glow to the heavens. I use what works… which is why I've never been a fan of clean beauty. (Was that a little shady? Sorry, not sorry.)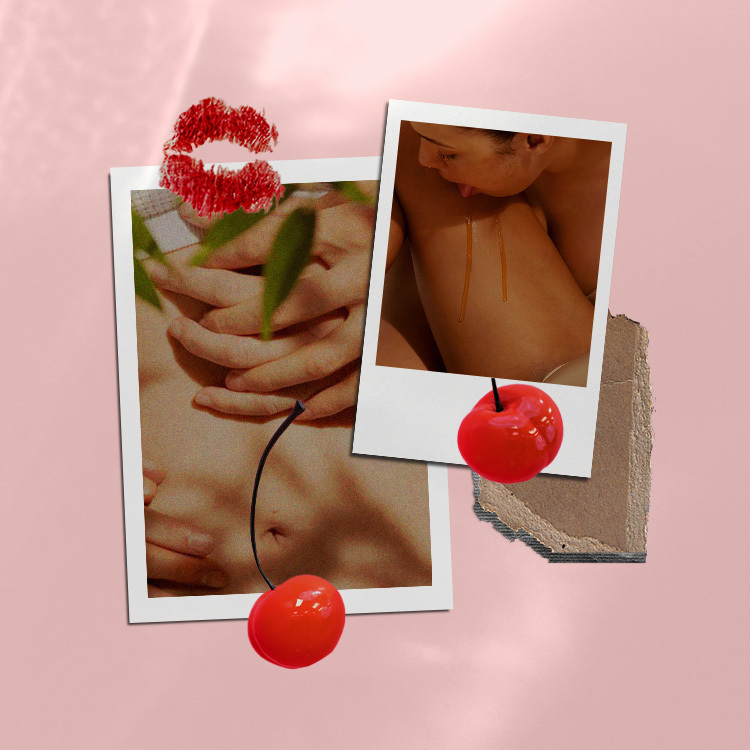 spoiler alert: it's not too good to be true
I understand why I should switch to clean beauty products and why I should focus more on the ingredients of the stuff I put on my face. I'm all for paying extra attention to what we put in our bodies, and I applaud people who make a real conscious effort to incorporate products into their lives that won't be harmful. Trust me, I get the appeal! However, as a beauty addict, that has never been a priority for me. I want products with lots of color payoff that create a striking look, whereas clean beauty is typically much more focused on a natural, low-maintenance routine.
I've always been under the impression that clean beauty is for the people who love slapping on a little concealer and mascara and running out the door, and that has never been me. I spend hours a day (I wish this was an exaggeration) watching YouTube beauty tutorials, following beauty bloggers on Instagram, and pinning beauty looks to my Pinterest board; the last thing I want to do is wake up in the morning and not even try all those tips and tricks on my face! I assumed clean beauty was about being natural and simple, so I've written it off over and over again.
However, as with most things, I tend to give in to the hype. So, I went on a mission to find clean beauty that fit my needs and preferences, and I've found three brands that give me the look I'm going for every time. Truth be told, I actually do feel a little better when these are on my face (because I know when I inevitably come home with Taco Bell at 2am and only use a makeup wipe, at least my beauty products are clean, right?). Not to mention, they're all women-founded and owned, which we love.
Source: @kosascosmetics
1. Kosas
I found Kosas when their skin-loving, cult-favorite tinted moisturizer entered Sephora shelves last year. Again, I'm one to give into the hype, so when I saw all my favorite beauty gurus talking about how good the products were, I had never even realized the products were considered "clean." Their products are vegan, cruelty-free, and gluten-free. They're also all certified Clean at Sephora, meaning they're formulated without 50 ingredients, such as sulfates, parabens, and phthalates.
While their formulas are definitely more in that "natural beauty" stereotype, they work wonders for glowing, modelesque skin. They also have unique formulas other brands don't have, like their face oil foundation and water-based liquid eyeshadows.

Source: @victoriabeckhambeauty
2. Victoria Beckham Beauty
Posh Spice has been a beauty and fashion icon for decades now. Her collections with Estee Lauder took the Internet by storm in the past, so an entire beauty brand sounds like a natural progression for her. Her line just released, so it isn't filled with products yet, but everything was created with so much thought and care.
Victoria Beckham formulated all of her products without key harmful ingredients such as alcohol (which is very drying on the skin and can be harmful if around the eye area), potential allergens, animal ingredients, GMOs, talc, silicones, and over 30 other ingredients the FDA considers to be harmful (such as formaldehyde, which, yeah, probably isn't great for your skin).
It's one of the few luxury brands that doesn't test on animals (shoutout to Hourglass too!) and is inclusive in their shade ranges. On top of those notions, she's put a huge emphasis on being sustainable in all the products' packaging and development. They're working hard to be even more sustainable by incorporating more post-consumer materials, ocean-bound plastic, and refillable packaging when possible. We call that a win-win.
I'm obsessed with her formulations for a super editorial, luxe look. Her eyeshadows blend like a dream, and the single shimmery shades are the perfect addition to your beauty routine for a little something special.
Source: @rmsbeauty
3. RMS Beauty
RMS was the first clean beauty brand I loved, so it holds a special place in my heart (beauty can be sentimental, OK). RMS strives to be a beauty and wellness brand in one by creating non-toxic products made with food-grade, raw, organic ingredients. While their mission is to create products that actually work while being organic, they also want their products to actually work for your skin. So, they fill their makeup with ingredients, such as vitamins, enzymes, and antioxidants that can help nourish, hydrate, and rejuvenate the skin.
RMS is a go-to in my routine for that cool-girl vibe. I love using their Lip2Cheek stain for an all-over monochromatic look, and they last for hours on the lids, cheeks, and lips. My favorite product from their line is their cream eyeshadow. It glimmers across the lid, but all it takes is a swipe and you're out the door.