All signs point to fall, which means storing away your favorite summer clothing to make room for cozy sweaters, great denim, and stylish jackets.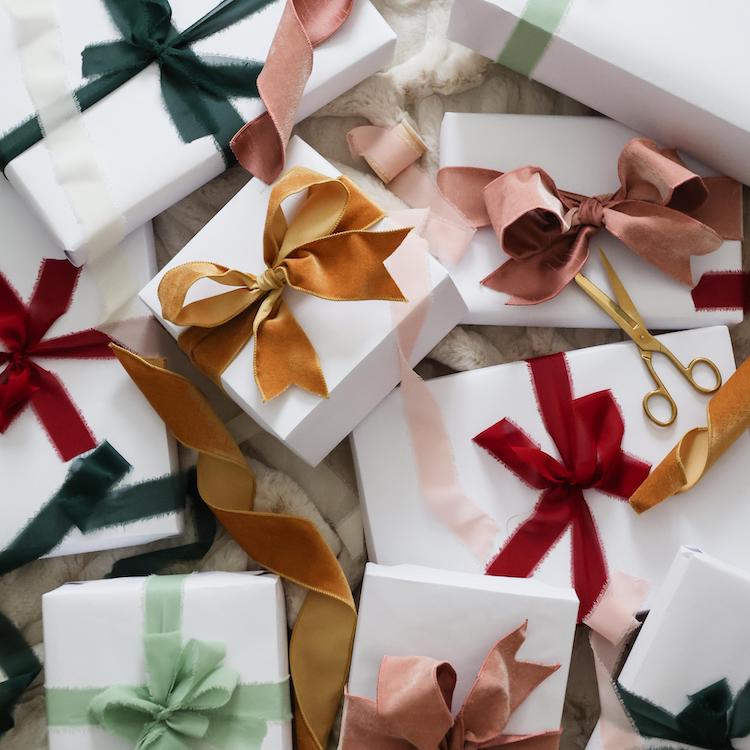 the perfect gifts for everyone—and we mean everyone—on your list
Today I'm sharing the eight pieces that will serve as a great start to a ton of perfect-for-fall outfits to make this your most stylish season yet.
1. The Moto Jacket
Source: @nicholeciotti
Source: Hello Fashion
There's nothing more low-maintenance than a perfect moto jacket — it can be dressed up or down, with heavy layers or as the lone scene-stealer. No matter which fabric you choose, a moto jacket adds a textured piece of warmth — and an of-the-moment cool factor.
2. The Striped Top
Source: @analidialopess
Source: @jaceyduprie
Channel your inner Frenchwoman in classic stripes in any silhouette. Stripes add a bit of pattern while still remaining relatively neutral — a black-and-white number is an everyday blend of classy and sassy. Looking for even more ways to style them? Click here.
3. The Metallic Pleated Skirt
Source: The Viva Luxury
Source: coohuco
One of my favorite pieces for fall, I absolutely love how this bottom can go from day to night in an instant. I've worn mine with fun sneakers and a fitted sweatshirt for running weekend errands, and then transformed the look with basic black pumps and fun accessories for girls' night out.
4. Leather Leggings
Source: Fashion Me Now
Source: With Love From Kat
Source: Daily Mail
Leather leggings are the absolute best combination of edgy and classy. I like to rock mine with sneakers and a sweater for the daytime, then switch to chunky booties or strappy heels for a night on the town. They're super warm yet super sexy — solving the clothing crisis of what to wear on a night out when the weather's cold.
5. The Fall Midi
Source: Fashion Vibe
Source: Style Lovely
The easiest piece you'll wear all season — this one and done look is as versatile as it gets. Add your favorite leather jacket and cool booties or keep it simple with pumps in a pop of color and a neutral blazer.
6. The Over the Knee Boot
Source: Gabi Fresh
Source: Lindsay Marcella
Source: Fashion Jackson
With denim, skirts, or dresses, this boot will add instant style to your wardrobe and a fresh shoe option beyond your booties.
7. The Blazer
Source: @twentysomethingplus
Source: Everyday Pursuits
Source: Who What Wear
There's something so classic and chic about a blazer. It's an easy styling piece that works from denim to dress pants. Menswear options and muted plaid versions are having a major moment this season. Style Tip: Don't be afraid of pairing black and navy. It's a classic color combination that reads luxurious and fashion-forward.
8. High-waist Straight-leg Denim
Source: Pure Wow
Source: Sincerely Jules
Give your skinnies a break with a pair of high-waisted straight-leg jeans. We all know the versatility of denim, but I especially love this silhouette because of its cool factor. Tuck tops in, wear them out, add pumps, wear flats — this shape works with virtually any outfit because of its classic lines and figure flattering shape.
Tell us in the comments below: what's the most versatile piece in your fall wardrobe?