Welcome to The Everygirl Podcast. Whether you're looking for insider secrets from successful women that have your dream job, are interested in expert advice to transform your health and feel your best, or just want to be entertained and laugh along with us on your commute, we've got you covered.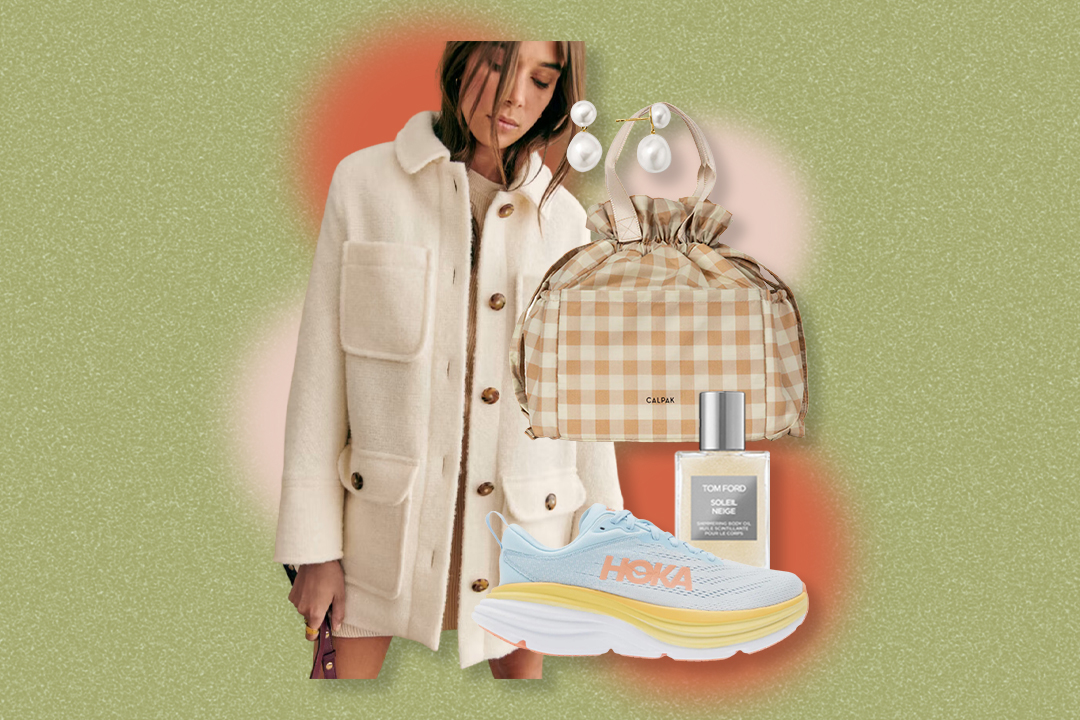 Once upon a time, when The Everygirl had just barely hit the internet (think: ballet flats are trending, but like…for the first time), we published a fun little career profile on jewelry designer Kendra Scott. Ten years later, Kendra's career advice is even more valuable than it was back in the ol' days, which is why we've reunited with her for this week's episode of The Everygirl Podcast. As a mega-successful jewelry designer, empathetic entrepreneur and philanthropist, and involved parent, Kendra Scott has brought a revolutionary customer-first approach to the world of fashion and jewelry.
From her first failed attempt at launching a hat company at the age of 19 all the way until publishing her memoir Born to Shine, we can all learn something from Kendra's fascinating career story. Whether you're curious about entrepreneurship yourself or just want to learn some lessons from one of the most successful women in the country, read on for three valuable career lessons from Kendra Scott that every woman should know, and listen to her interview on The Everygirl Podcast.
1. Build a community of support, and don't be afraid to ask for help
96% of Kendra Scott employees are female, and Kendra sees this internal makeup as a huge strength to her brand. Part of that is the community of support that she has built among her employees; as a mom and a CEO, Kendra has a lot to do in her day, so she isn't afraid to ask for help. "I really believe that we are stronger as women when we can be vulnerable with one another," Kendra said on The Everygirl Podcast. That kind of vulnerability is what has made Kendra the CEO that puts the work-life balance of her employees first, while also running a billion-dollar business.
If you're feeling overwhelmed in your career, whether it's about balancing work and life or completing an important project, asking for help can be a revolutionary positive act. When you ask for help in your career, it allows others who are feeling the same way to feel okay asking for help, too. This is what creates a community of support in your workplace that can carry you on to the next big thing.
2. Emotion, compassion, and sensitivity are secret weapons for women leaders
Given her massive success, Kendra spends a lot of time mentoring other young female jewelry designers in order to launch them to success in a challenging industry. She says that it's important to her to never see other female designers as competition, and instead to look upon their success with an abundance mindset, because the empathy that women leaders have is capable of changing the world. "We lead with a lot of compassion, and it's not a weakness," Kendra said. "It's not a weakness to have heart, to be thoughtful about things, to be emotional." As a woman in the workplace, seeing empathy as a superpower instead of a weakness can launch you to new heights in your career.
3. Learn to harness the power of being told "no"
We all know that rejection in your career can really sting. When she first started out, Kendra was told "no" a lot: by potential buyers, by critics of her decision to invest in brick-and-mortar stores, and the list goes on. Through these rejections, Kendra developed a system: whenever she's told "no," she flips it around and says it's "on." She uses every "no" as an opportunity to learn why she received that rejection, and to ask questions about how she can do better in the future. "I become a sponge of information, I want to learn from this. And then I say to them, 'Thank you so much for this great information,'" Kendra explained. Thankfully, hearing the word "no" never slowed Kendra Scott down, and now it won't slow you down, either.