Welcome to The Everygirl Podcast. Whether you're looking for insider secrets from successful women that have your dream job, are interested in expert advice to transform your health and feel your best, or just want to be entertained and laugh along with us on your commute, we've got you covered.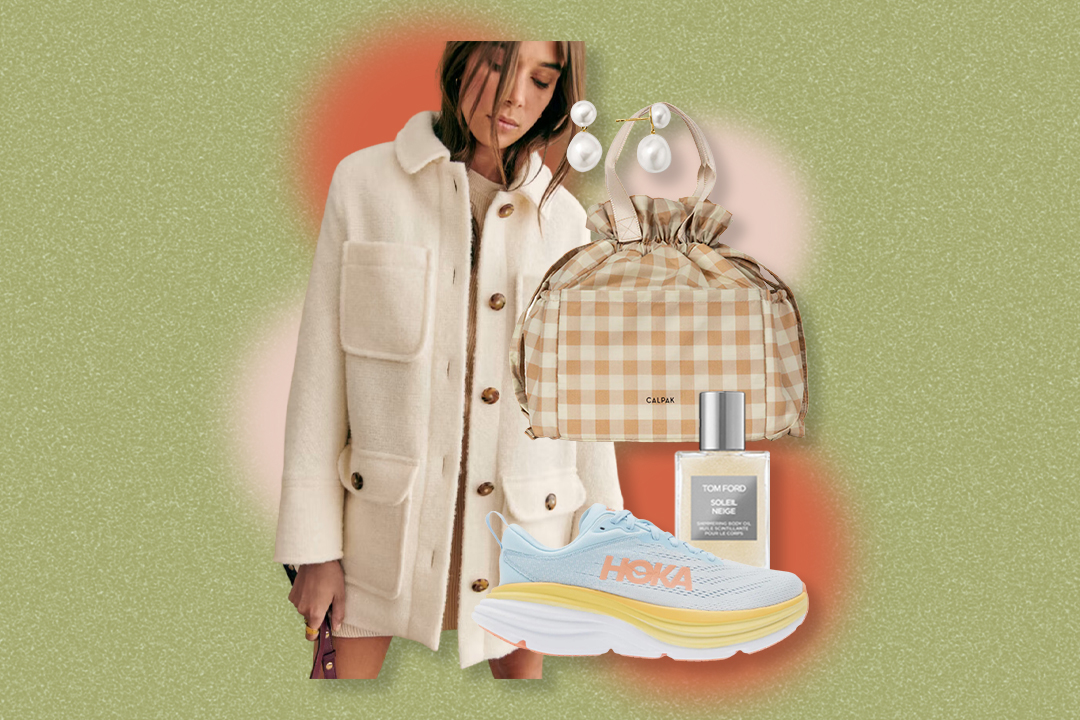 Sometime in the past few decades, we entered the era of the reality TV show mastermind. Ever heard the phrase "The devil works hard, but [Kris Jenner, Ryan Seacrest, Andy Cohen, Lisa Vanderpump, etc.] works harder"? Have you wondered what a reality TV show about a fabulous family might be like without some mysterious figure allegedly pulling the strings behind the scenes? Luckily, HBO Max has given us the gift of "The Culpo Sisters," starring sisters Olivia, Aurora, and Sophia Culpo. This week on The Everygirl Podcast, we sat down with Aurora and Sophia to hear all the tea about their show, their lives growing up in Rhode Island, and how they became major influencers and TV personalities.
Sophia and Aurora Culpo have dealt with the pressures of social media with confidence, all while staying refreshingly authentic, which is why we're highlighting their best tips for staying self-assured. Read on for Sophia and Aurora Culpo's secrets to confidence they swear by, and listen to this week's episode of The Everygirl Podcast for more from the Culpo sisters.
Sophia Culpo's Key to Confidence: Self-Discovery
Since gaining a social media presence, Sophia has used her background in nutrition to share wellness tips with her following (such as how she healed her IBS or her impressive supplement lineup). However, as most people in the limelight do, she receives nasty comments, accusations about her weight, and speculation about her appearance. "[People commenting on my weight] has been one of the biggest struggles for me on social media, because I have a background in nutrition. I spent a whole semester on eating disorders, so when people comment things like that, it's hurtful."
For Sophia, maintaining confidence has meant discovering her own identity and not allowing anyone else–from her haters to her own family members–define her. Her biggest tip for self-assurance? Get to know yourself, and trust your own identity. "In the past year, I've learned that my identity was really wrapped up in other people's versions of me that I let them hold," Sophia said on The Everygirl Podcast. "I'm on a journey of taking back my power and learning that I am worthy of having my own opinions."
Not all of us are dealing with haters on our social media pages, but Sophia's advice rings true for anyone struggling to push back against other people's perceptions of who we should be. If you're finding yourself questioning your own identity based on what others think of you, take a page from Sophia's book and dive deep into self-discovery.
Aurora Culpo's Self-Assurance Secret: The Power of Vulnerability
Unlike Sophia, Aurora entered the social media scene at a different point in her life: as a young mom. Since filming started for "The Culpo Sisters," Aurora has been through a divorce, all while remaining a devoted mother and sharing her life online. She also dealt with mental health challenges after having each of her children, including postpartum depression and anxiety, a journey she has been brave enough to share online. Although Aurora felt confident in her identity by the time she rose to fame, she still had to manage her own mental health and well-being in the face of mom-shaming and preserving an online presence.
For Aurora, the key to staying confident is remembering the value of vulnerability. According to her, sharing her toughest moments has always rewarded her with more positive support and enthusiasm from her community than she could have ever imagined. "I like to remember that I make deep, meaningful connections with people during the times when I am most willing to be a little bit more vulnerable and put more out there on the line," Aurora said on The Everygirl Podcast. She recommends sharing every part of your story, including the hard parts, with the people who love and support you. "Nothing good comes from shame, and you should never be ashamed of what brought you to where you are now," she said.
Whether you're working on your mental health, beginning a journey as a new mom, or facing personal challenges, it's important to give yourself grace in every new stage. Allowing yourself to be truly authentic and work past feelings of shame and guilt is the best way to gain support from people around you and boost your own confidence. And, when all else fails, Sophia and Aurora are proof that you can always turn to a sister (or a chosen sister) for help.